E3 annual video game showcase event in Los Angeles cancelled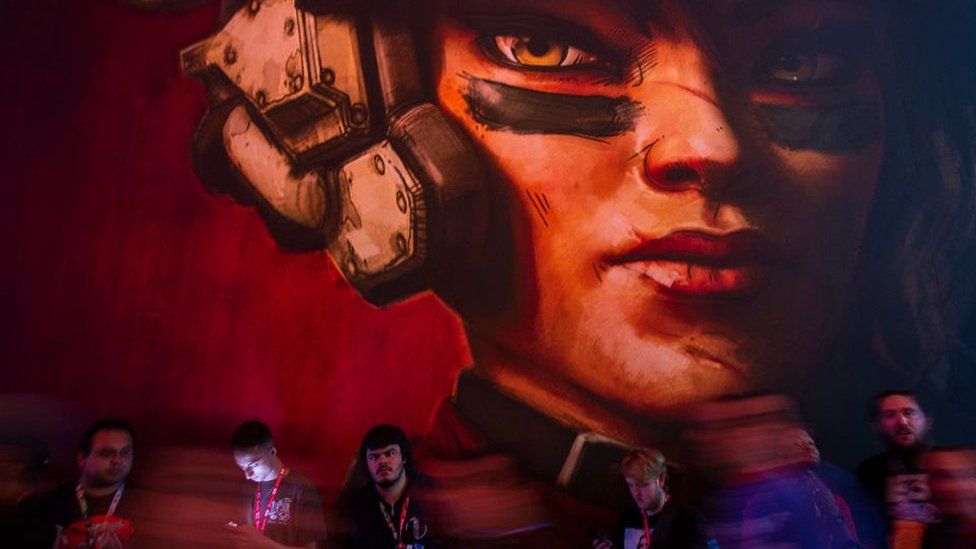 This year's Electronic Entertainment Expo, the annual video game showcase known as E3, has been cancelled.
It was due to return as an in-person event in Los Angeles for the first time in four years in June, but will not run in-person or online.
Analysts say it has "struggled to remain relevant" and adapt to changes in the industry in recent years.
Ubisoft became the latest publisher to pull out, while Nintendo, Microsoft and Sony were reportedly set to miss it.
Since 1995 the event, operated by the Entertainment Software Association (ESA), has gathered video game developers, publishers, fans and media from across the world to help hype hotly anticipated game and console launches.
Some large publishers have started hosting their own online events to tease new titles and tech alongside instead of gathering at an event like this with their competitors.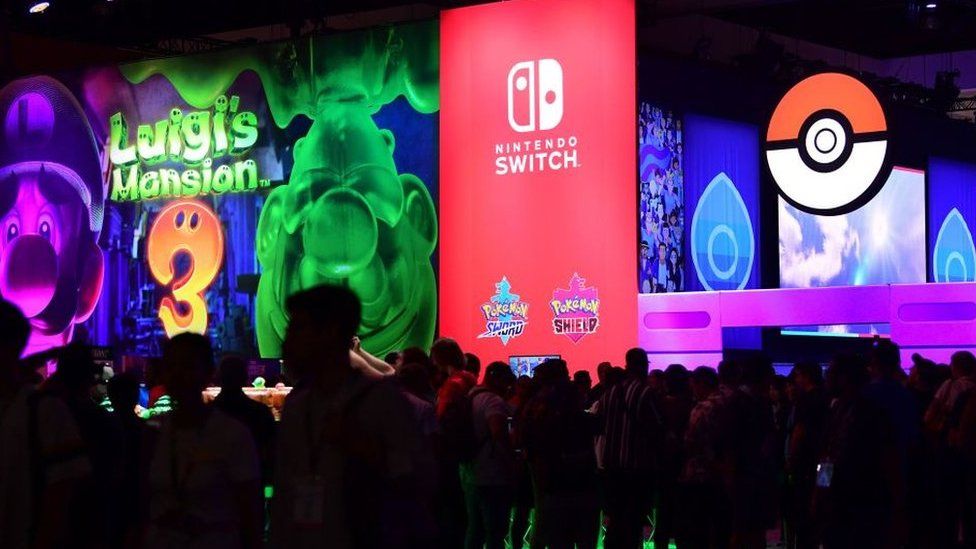 The console manufacturers have been a focal point in previous E3s, with seismic product reveals including the Xbox 360, PlayStation 4 and Nintendo DS.



E3 in the past – at its peak – was an attack on the senses.
There were neon lights, actors dressed up as video game characters strolling around giant halls, fans taking selfies by big statues, and people handing out T-shirts and encouraging you to try out their games.
It was so loud, with music blaring from every booth. It was different, but it created a buzz and atmosphere of excitement that the games industry hasn't matched since.
Leading developers in the past told me it was such an important event because it provided a week in the spotlight for the games industry.
When Keanu Reeves came out on stage a few years ago to announce that he was going to be in Cyberpunk 2077, it was a moment everybody talked about, and that's what E3 gave you.
It has also brought the global games industry together, and that's had a big spillover for smaller developers. If your stand was next door to Nintendo's presenting something like a new Mario game, people would check you out too.
Individual companies will still have events – with PlayStation, Nintendo and Ubisoft hosting their own shows. But it's never the same, because those companies are often speaking to people already converted to their products.
What E3 gave companies was an opportunity to cut through to new audiences and different people, and that could be lost. The long-term impact is unclear, but some people will certainly be mourning the loss of E3 this year.
That's not to say it won't come back eventually, but we must wait to see if it does and if it ever reaches its former peak.


A notice on E3's website says its organisers, ReedPop and the ESA, will "re-evaluate the future of E3", but ReedPop has said they will still work together on future events.
The BBC has approached both companies for comment.
Gaming news site IGN said ESA members – which include Nintendo, Electronic Arts, Epic Games and Microsoft – had been informed of the cancellation by an email, which said this year's event had not attracted enough suitable interest.
Kyle Marsden-Kish, ReedPop's global vice-president of gaming, said it was "a difficult decision" but they had to do what was "right for the industry".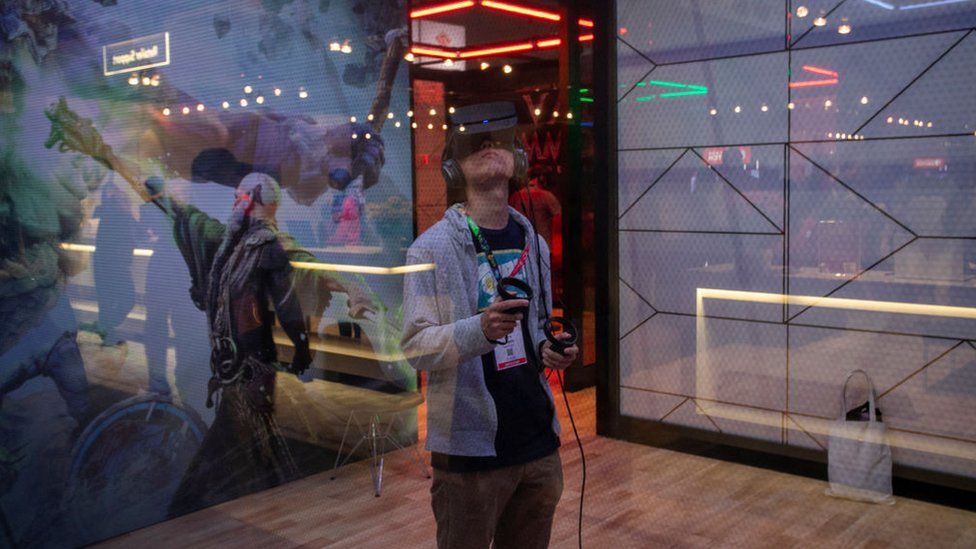 Piers Harding-Rolls, video game industry analyst at Ampere Analysis, told BBC News the cancellation reflected "the declining relevance of a huge in-person trade show in the middle of June".
He added that the event has "struggled to remain relevant and reinvent itself" in line with industry changes, including the growth of mobile gaming and the rise of more frequent digital-only showcases livestreamed online.