The 17 Best Body Lotions For Dolphin Skin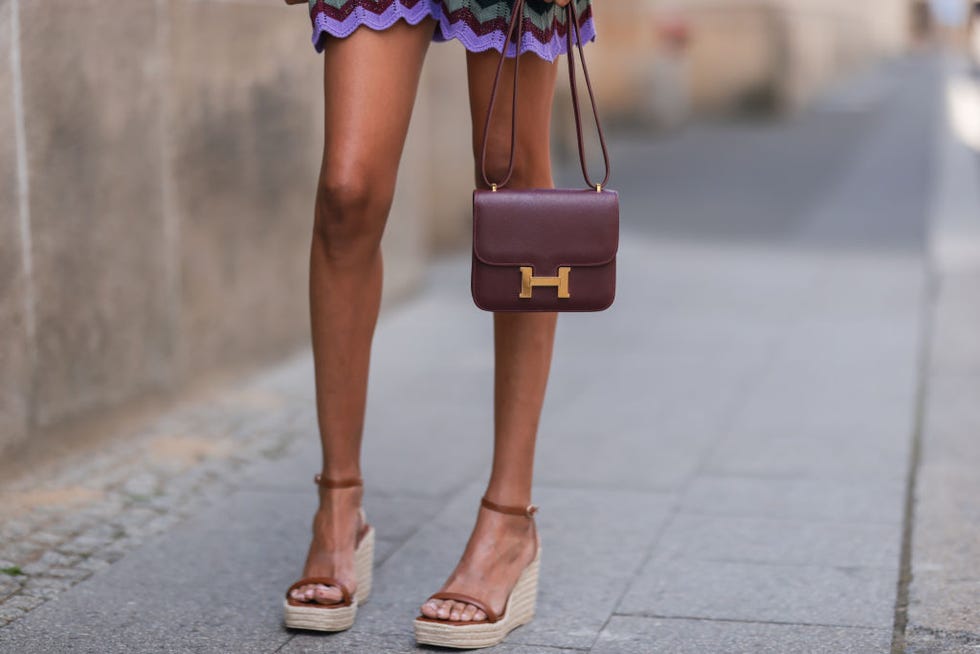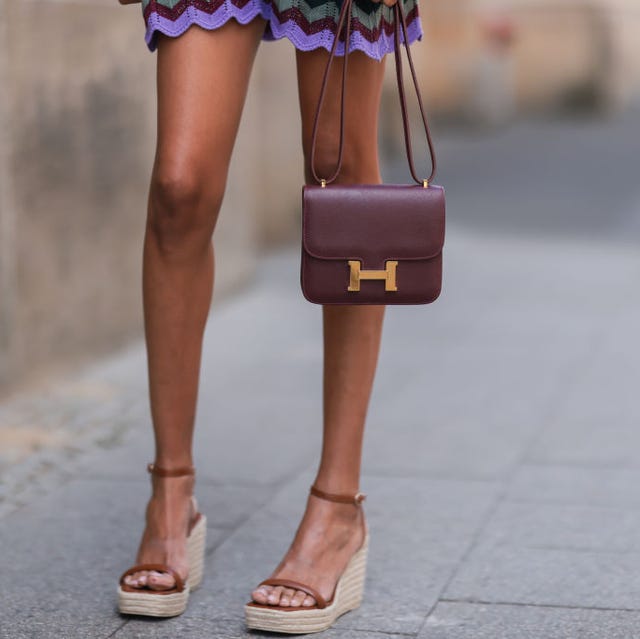 Jeremy MoellerGetty Images
Every night, I go through my six-step skincare routine, only to completely ignore everything going on below the décolleté. As a result, my face gets the royal treatment, full of tonics, serum, and gentle massaging, while my legs are left to perish and die of neglect. And, of course, the irony is that my body suffers from extreme dehydration, the occasional pimple, and plenty of ingrown hairs, while my face is most pleasing and problem-free. I will never be the person who can devote an equal amount of time to my body that I do for my face, but there's an easy, one-product routine that can make a world of difference: body lotions.
Body lotions can accomplish many tasks depending on your skin type and woes. First and foremost, they can rehydrate your skin. But they can also treat eczema flare-ups, acne, and ingrown hairs without needing ten different products. Here, find the 17 best body lotions on the market that will convince you to actually take care of your skin.
Advertisement – Continue Reading Below
1
Best Lightweight Lotion
Soft Services
Speed Soak
2
Best For Traveling
Nopalera
Moisturizing Botanical Bar
3
Best For Plump Skin
Sol de Janeiro
Beija Flor™ Elasti-Cream with Collagen and Squalane
4
Best For Bumpy Skin
AmLactin
Ultra Soothing Intensely Hydrating Cream
5
Best For Giving Back
Alaffia
Everyday Shea Body Lotion
6
Best For Minimalists
Nécessaire
The Body Lotion
7
Best Pharmacy Lotion
Granado
Brazil Nut Body Butter
8
Best Viral Body Butter
Truly
Unicorn Fruit Whipped Body Butter
9
Best For A Budget
Saltair
Santal Bloom Body Lotion
10
Best For Sensitive Skin
CeraVe
Daily Moisturizing Lotion
11
Best For Ingrown Hairs
Fur
Stubble Cream
12
Best For Dry Skin
Hanahana Beauty
Bamboo Coconut Body Butter
13
Best For Inflamed Skin
Krave Beauty
Great Body Relief
14
Best Everyday Lotion
Athena Club
Dewy Body Lotion
15
Best For Dull Skin
Drunk Elephant
Sili™ Body Lotion
16
Best For Eczema-Prone Skin
Eucerin
Intensive Repair Body Lotion
17
Best For Pregnancy
Mutha
Body Butter
Dr. Karan Lal, Dermatologist
What's the different between a body cream, a lotion, body butter, etc?
"This is a must know!" says Dr. Lal. "Creams are a blend of oil and water, with equal parts of oil and water. After ointments they are the best form of moisturizers. Lotions are also a blend of water and oil but with disproportionately more water than oil. Body butters are made from raw fats such as shea butter, cocoa butter. They are not full of water and thus are great for people with dry, flaky skin that is void of oils. Any of the above can be moisturizers. Moisturizer is a broad term and just applies to a skincare product that provides hydration."
What kind of lotion is best for very dry skin?
"The best lotion is one that contains glycerin, hyaluronic acid, ceramides, shea butter, and dimethicone," says Dr. Lal. "These are basic ingredients that help restore moisture, provide occlusion, and hydrate your skin." It's also important to know which ingredients to avoid. "You want to make sure you avoid fragrance," says Dr. Lal. "Fragrances can dry out your skin and contribute to more irritation. Lactic acid is another great ingredient that can exfoliate the flaky type of dry skin. When it comes to restoring moisture, you want ceramides, hyaluronic acid, shea butter, glycerin, dimethicone, sunflower seed oil, and petrolatum."
Advertisement – Continue Reading Below