How to Use Jojoba Oil to Strengthen and Grow Your Hair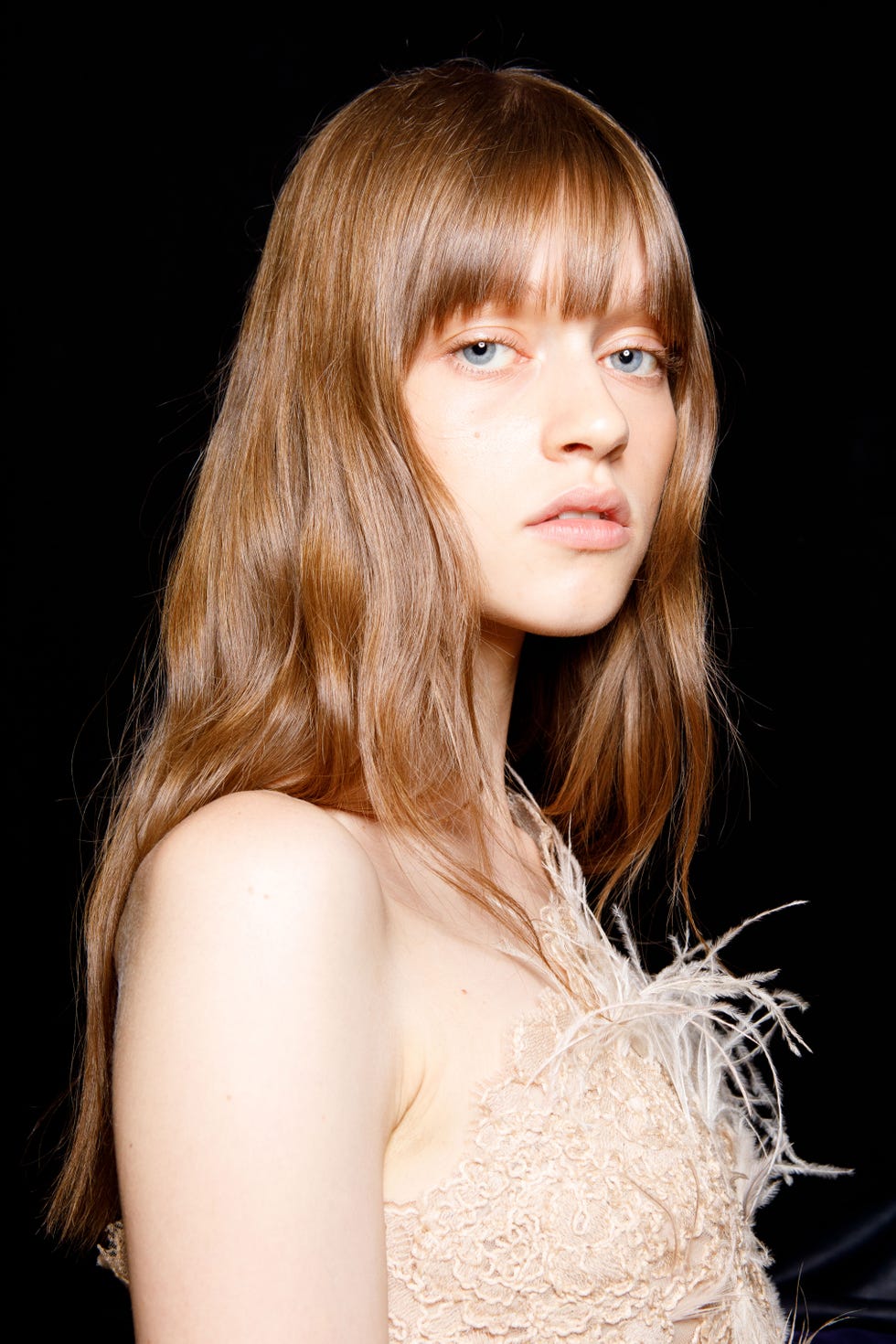 Sound the alarm: According to internet sleuths, using jojoba oil in your hair care routine might just be the key to growing long, healthy hair. Along with rice water and rosemary oil, jojoba oil has a long history of being used as a treatment—not just on the scalp, but on the whole body. "Jojoba oil is derived from the seeds of a plant that has been around for centuries. It may help with skin rashes like acne, fungus, and psoriasis when applied to the skin," says dermatologist Dr. Neera Nathan. If you take a closer look at the ingredient list of hair growth oils, you'll notice that along with castor oil, jojoba oil is among the most popular oils to help improve hair growth. Whether you choose to use it alone, or you want to find hair growth products that contain jojoba oil, Dr. Nathan and trichologist Kimberlee J. Blakley are here to answer all your burning questions.
---
What are the benefits of using jojoba oil in your hair care routine?
"Jojoba oil contains a high concentration of long-chain fatty acids and esters, which are similar to the components found in the sebum your body naturally produces to moisturize the skin, scalp, and hair," says Blakley. "Jojoba oil mimics the function of natural sebum—it can be easily absorbed by the skin and hair, offering superb moisturization, conditioning, and softening properties that help ease manageability and styling. But it doesn't stop there; due to its biomimetic nature, it can be used directly on the scalp to help improve your scalp's condition, creating an optimal environment for healthy hair growth." Because of these properties, putting jojoba oil on the scalp can also help with a variety of other conditions. "Jojoba oil can help smooth hair, moisturize the scalp, and may have anti-inflammatory or anti-dandruff properties to help with itching or irritation," says Dr. Nathan.
Does jojoba oil increase hair growth?
While there is no miracle ingredient to instantly give you mermaid-length hair, incorporating jojoba oil into your routine can definitely improve hair growth. "There is evidence to suggest that jojoba oil may slightly increase hair growth by directly acting on hair follicles, decreasing inflammation, and supporting the skin around the follicle," says Dr. Nathan. Blakley adds, "In addition to its moisturization properties and its biomimetic makeup, jojoba oil is also packed with nourishing vitamins and minerals including vitamin E, vitamin B-complex, zinc, and copper that help strengthen and reduce breakage. Jojoba oil, combined with a healthy diet, proper exercise, and sleep habits, are exactly what you need to help improve hair growth."
More From ELLE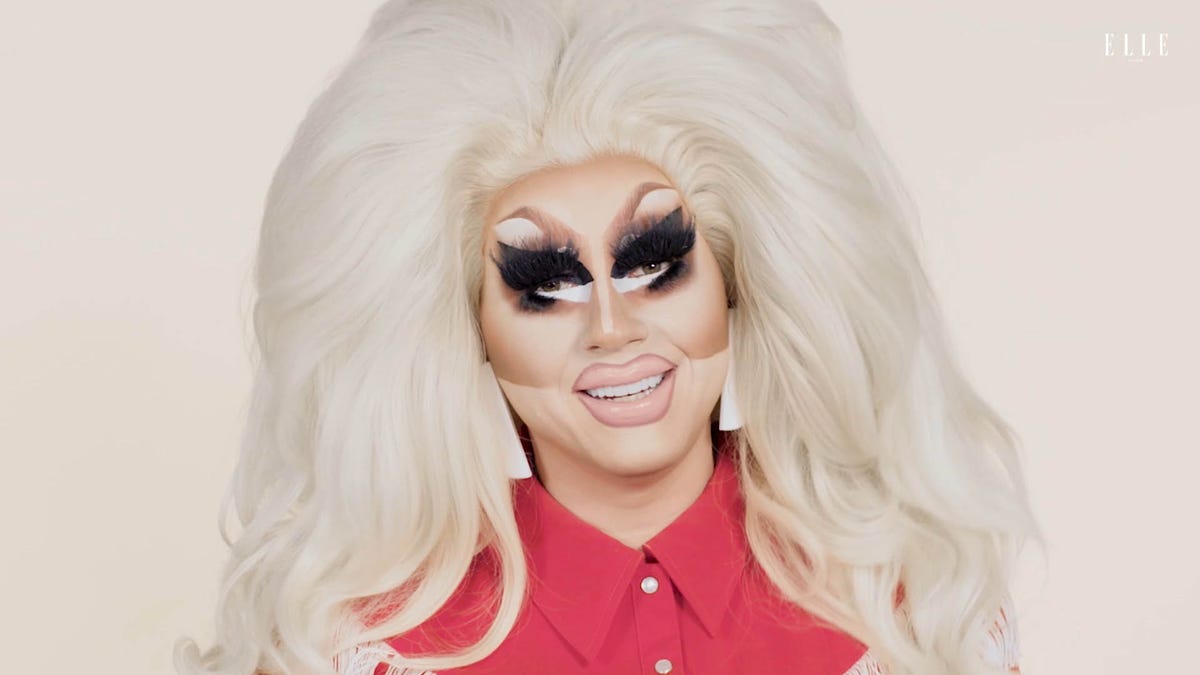 How can people use jojoba oil to get great benefits?
Nowadays, there are several ways to add jojoba oil into your hair care routine, either by using it directly, or by finding products that list jojoba oil as an ingredient. Adds Blakley: "Jojoba oil can be used in many ways to help improve hair and scalp conditions. Here are the ways I like to use it."
On dry hair as a finisher. "Depending on hair type, length, and density, I like to use a few drops to smooth out flyaways, tame frizz, and control split ends while adding shine and luster."
As a treatment for dry or damaged hair. "I like to add 1-2 grams of jojoba oil to any mask and use a plastic cap and heat to intensify strengthening results."
"I like using oil blends that incorporate jojoba oil, like The Mane Choice Growth Oil. This product is very versatile and can be used on both wet and dry hair. It works great with wash-and-gos, braid, and twist-out styles, as well as protective styles."
If you choose to apply jojoba oil directly to your scalp and hair, Dr. Nathan says, "Start by applying a small amount to scalp, and massage it in for a few minutes. Then apply to hair strands, focusing on the ends. Follow by washing your hair with your favorite shampoo and conditioner." No matter which route you choose, "The benefits are the benefits! Whether you use a concentrated jojoba oil or a jojoba oil blend, incorporating this first-in-class emollient will help improve the overall condition of the scalp and hair by hydrating, nourishing, and protecting each strand," says Blakley. Additionally, "Depending on the product, jojoba oil may help to increase penetration of other ingredients into the scalp or skin," adds Dr. Nathan.
Which hair type benefits the most from using jojoba oil?
Generally speaking, all types. "Even though it is called an oil, it is actually a wax ester and is similar sebum, which is the natural oil produced by the skin and scalp. Jojoba oil may balance very oily scalps but can also moisturize dry hair," says Dr. Nathan. However, depending on your hair type and density, you may want to use jojoba oil in slightly different ways.
"Applying any oil to fine hair can leave it a little limp and sometimes even greasy," says Blakley. She recommends "using jojoba oil overnight and washing in the morning. This way, you get the amazing benefits without sacrificing your style." For coils and curls, Blakley recommends using jojoba oil as a styling treatment. "Oils for curls and coils are a must-have to keep hair hydrated, soft, and manageable. However, determining when and how to use them can be tricky. I recommend pre-treating coils and curls with jojoba oil—applying to wet hair prior to cream stylers and gels, to help nourish the hair and improve softness and manageability. This pre-styling application will leave the hair looking healthy with a natural hair finish."
Are there any drawbacks to using jojoba oil in a hair care routine?
"In general, it appears safe for use without drawbacks," says Dr. Nathan. However, as with any other oil or treatment mask, it is also important to wash your hair carefully with a clarifying shampoo to ensure you get rid of build-up. Blakley adds, "Jojoba oil has amazing benefits to help maintain healthy hair, strengthen weakened hair, and support a healthy scalp for optimal hair growth. However, it is very important to clarify the hair to remove any product buildup from the scalp and hair. This helps maintain healthy hair growth and helps to achieve the best-looking styles."
---
Meet the Experts
Kimberlee J. Blakley is the Senior Director of Product Development at MAV Beauty Brands. She is also a licensed trichologist and licensed cosmetologist.
Dr. Neera Nathan is a Harvard-trained board-certified dermatologist.
Why trust ELLE Beauty?
As a leading publisher of fashion, lifestyle, and beauty content, ELLE.com is committed to highlighting the best products in various categories by personally testing the latest and most innovative products, interviewing countless experts, and vetting customer-loved items. For this piece, Tatjana Freund consulted skin and hair experts to learn about the benefits of using jojoba oil in hair care routines.

Fashion & Luxury Commerce Editor
Tatjana Freund is Hearst's Fashion & Luxury Commerce Editor, covering beauty, fashion and more across multiple brands. Previously, she worked at ELLE.com and Marie Claire. She's a fan of whiskey neat, podcasts that give her nightmares, and one time Zoë Kravitz laughed at a joke she made.