The Ocean, You, and La Mer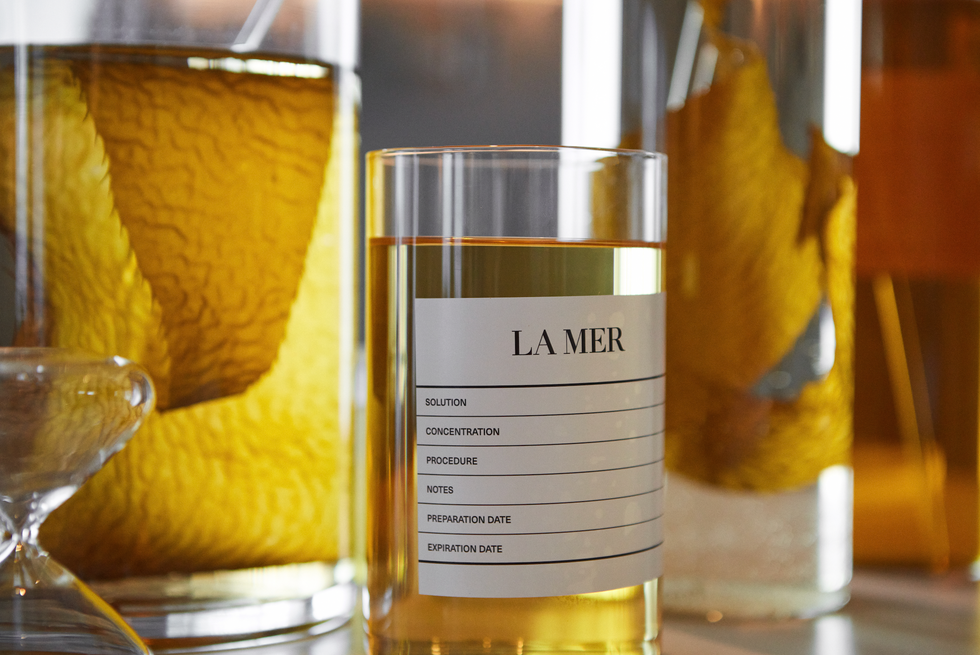 The alarm blares at 5 a.m. Shaelynne Bood pulls her long brown hair into a thick braid, jams her feet into gum boots, and heads out in an aluminum ski, armed with a small knife, to begin hand-harvesting giant sea kelp for fans she'll probably never meet. Beyoncé, waking up after a sleepless night with the kids and slathering some of her favorite lotion on the dry part of her ankle—she'll have Bood to thank. John Waters, who loves the kitsch of a giant moisturizer jar of La Mer, should be throwing a party in her honor.
If you never believed in La Mer, no one would blame you—it has always sounded too crazy and too good to be true. Too crazy, because of German-born aerospace physicist. Max Huber originally created the seaweed-based cream to treat burns from a work-related accident (you can sort of picture Chris Pine playing that Marvel role, can't you?). Its original creation process has entailed psychics, ocean sound recordings, and a top-secret formula. When Estée Lauder bought the company in 1995, its people couldn't perfectly replicate the original recipe, and so they had its scientists—those who believe in logic above all else—use a psychic to try to communicate with Huber from the beyond. (It supposedly worked.) Too good, because La Mer costs $200 for one ounce—even Jennifer Lopez had to debunk a rumor that she slathered it all over her body on Watch What Happens Live in 2014.
You might not even believe that La Mer uses real sea kelp, instead of cooking up a derivative in a lab. Meeting Bood is like meeting a mystical Knight Templar of the Holy Grail cream that I've heard about all my life. But she's a real person in her late twenties, with green eyes and the kind of squint that comes from staring at the sunlight reflecting on the water. She tells me, in her soft Canadian accent, that she's "one of the harvesters." Depending on the conditions, her day can be good or great. If the wind is over 10 knots or the tide is high, it can even be a little dangerous. But when the tide is low, she and her small crew (four are women, and half, like Bood herself, are of the First Nations community) will take in a couple of thousand pounds of Macrocystis pyrifera, a type of giant sea kelp with blades bigger than Captain America's shield, that will be shipped on ice to Estée Lauder's Max Huber Research Lab in Melville, New York, to fulfill the worldwide demand for La Mer.
More From ELLE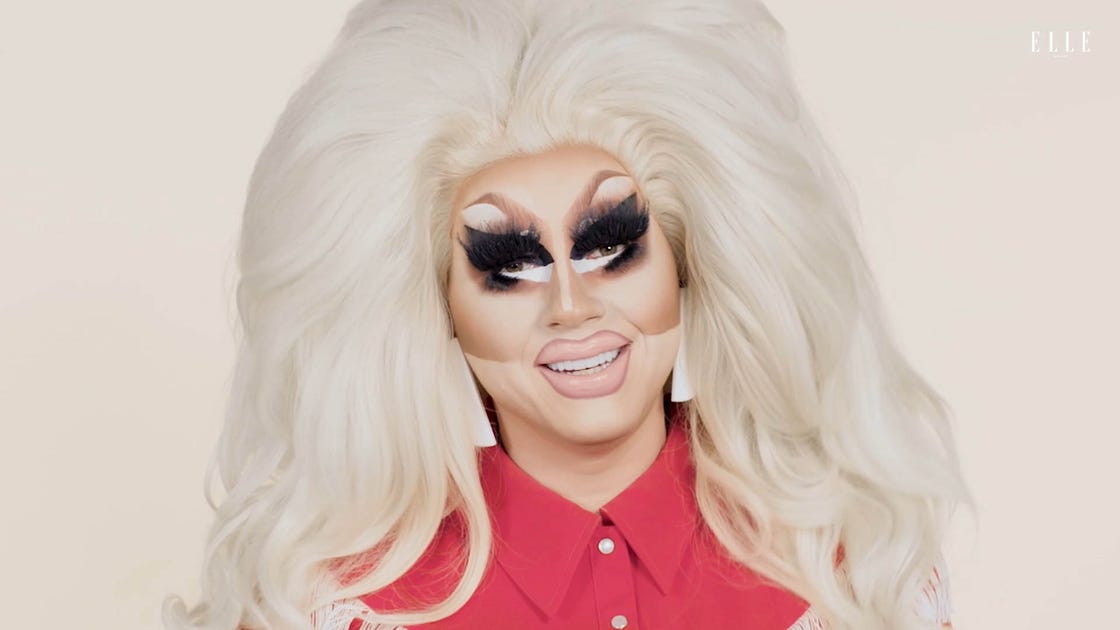 Bood's father, Marc Peeler, has been harvesting kelp for La Mer for 20 years. For their harvest, Bood and her team do a variation of the bend-and-snap. They lean over the side of the boat, pull up a string of kelp nearly five times their height from the water near Vancouver Island, and cut it. "If you're not harvesting it by hand, you'll pull the algae out and it won't grow anymore," she says. "We're giving it a haircut. And then the sun can get closer to it." At the end of the day, Bood's boats will be waist-high with kelp. Huber's labs use the kelp to create Miracle Broth, a compound that ferments for three to four months, and gives La Mer its soothing and radiance-boosting power. Miracle Broth is also what separates La Mer from other moisturizers, and part of it is present in every single product.
Kelp has built-in environmental benefits that are even more timely in the face of our climate crisis. It can potentially absorb and sequester up to a gigaton of carbon under the right conditions. It's a human superfood (Bood also harvests macro and bull kelp for local restaurants), and scientists are experimenting with using some type of kelp and other algae as cow feed to reduce methane emissions, according to Kerry Nickols, PhD, associate professor of biology at California State University Northridge. Compared to, say, redwood trees, kelp grows quickly under the right conditions. "It can grow up to two feet a day," Nickols says. "There are certain systems that lend themselves better to exploitation because they grow faster, they renew faster," adds Philippe Cousteau, an environmentalist and La Mer ambassador. If the word exploitation makes you cringe, it's meant positively. "I'm not saying we shouldn't be changing our consumption habits. But we need to look for alternatives that allow us to rebuild nature. The environmental movement as a whole has been historically one of negativity and deprivation. It's been a movement of no, don't do that, stop doing that…which has failed. How do we stop thinking about what we would like the world to be, and start accepting how the world is, and working within that system?" Cousteau says.
Can we trust that brands like La Mer are doing it correctly? Consider that it's mutually assured destruction if they don't. Trust feels precarious, but consider that it's mutually-assured destruction if they don't. It's an idea echoed by Patagonia founder Yvon Chouinard who gave away his company in October to the earth. The brand donates to ocean conservation efforts via its Blue Heart Oceans Fund and plans for 75 percent of its packaging to be recycled, recyclable, reusable, refillable, or recoverable by 2025, according to Justin Boxford, the La Mer global brand president at the time of our interview. "Without the ocean," he says, "this brand wouldn't exist." What is the La Mer plan if the kelp dries up and the world ends, I ask Boxford, thinking about people in white coats making synthetic kelp. "We'd all be in huge trouble, it would go way beyond La Mer," Boxford says, putting the horse before the cart. If we envision an inhabitable earth, there won't be us, and certainly be no La Mer.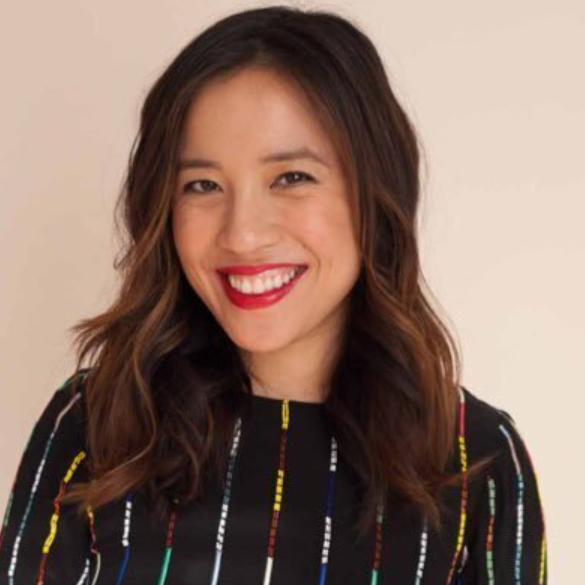 ELLE Beauty Director
Kathleen Hou is ELLE"s Beauty Director. Previously, she held the same title at New York Magazine's The Cut. She's appeared in publications such as New York, The New York Times Magazine, Vogue India, Forbes, and Allure. She was also a co-founder of Donate Beauty, a grassroots beauty donation project started during the COVID-19 crisis, which donated over 500,000 products to over 30,000 healthcare workers across 500+ hospitals.