Lady Gaga Looks Back On Her Best Beauty Moments From Over The Years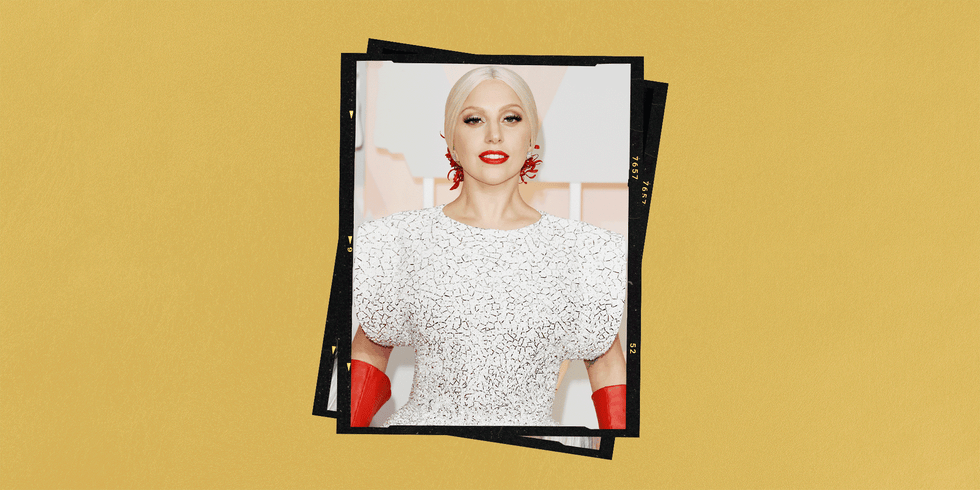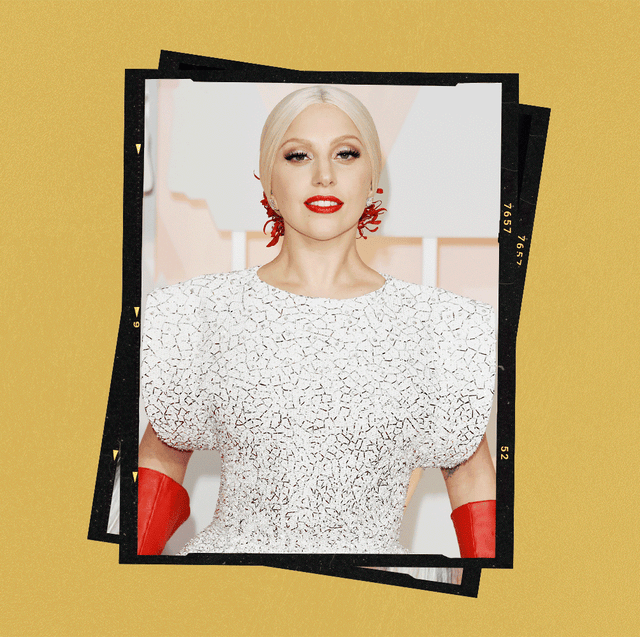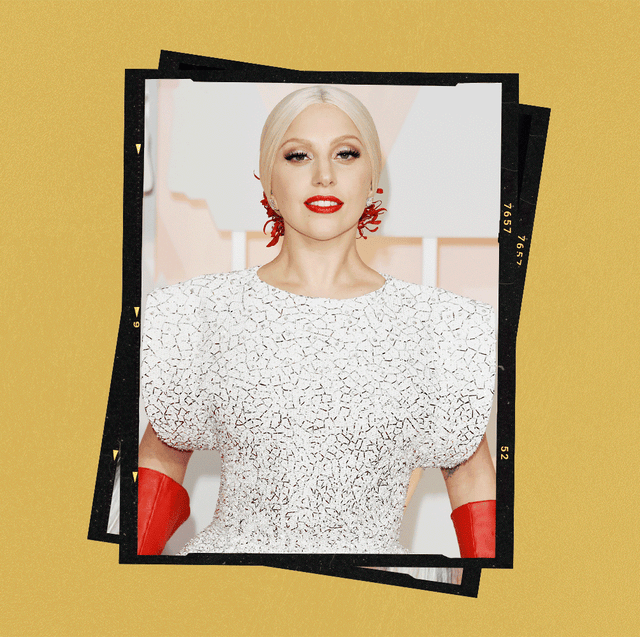 Courtesy
Welcome to Legends Only, a look back at the best beauty moments from our favorite celebrity legends. To celebrate the relaunch of Haus Laboratories we sat down (over Zoom) with Lady Gaga. The queen of reinvention walked us through archive of hair and makeup transformations—starting with the hair bow that launched a thousand imitations all the way through to the day she wore a bulletproof couture dress with lipstick to match.
---
It feels impossible to select just five iconic beauty looks from Lady Gaga's incredible career. That's because the singer, songwriter, actress, and beauty entrepreneur has drastically reinvented her style time and time again. For our interview, where we chatted about the relaunch of Haus Labs, she was clad in a turquoise-blue latex blazer that gave a random squeak sometimes when she'd reach close to the camera to show off the color payoff of the Hy-Power Pigment Paint or the gleam in the Bio-Radiant Gel-Powder Highlighters—adding "I'm not really into latex and silicone in makeup at all, but I like it in my closet."
Ahead, latex and silicone clothes-enthusiast Gaga breaks down a few of her legendary beauty moments.
Advertisement – Continue Reading Below
On the Streets in London, 2009
"I was really inspired by the John Paul Gaultier fashion shows where there were hair sculptures. While on the set for the Poker Face video I thought, "I wonder if there's a way to wear a hair sculpture that's easy to make at home." So I took a big block of hair extensions and I just made a bow myself and pinned it to my head. I thought it was cute but still had an edge—really, a pop edge—because it was a bow made of hair. "
"This was a custom outfit by Azzedine Alaïa that came with these incredible that everybody called a fashion mistake, but I loved. I sang the Sound of Music. We went for a lighter brow because I wanted my eyes to really pop—personally, I think a blonder, lighter brow is more of a fashion look."
Super Bowl LI Halftime Show, 2017
"Makeup artist Sarah Tanno designed the crystals on my face in collaboration with Face Lace—and that lip is actually a drugstore lip! We got specifically because of the way that you apply it: there's a separate top coat that makes sure that that red is not going to move because I was literally flying through the air and flipping around and I didn't want lipstick on my teeth."
"I was very inspired by this Valentino dress, which was periwinkle. The makeup is a very sultry eye, which I thought was appropriate because I wanted to take the look into more of a fashion direction and away from a sweet Cinderella-type moment, we wanted to go more like punk-Cinderella. Hairstylist Frederic Aspiras is a genius. He made this beautiful bow crown, but at the last second we were having this debate about my hair… and I just looked at him and said "I know what you want to do. Just do it." So he hand painted my hair that color, it's not dye.
President Joe Biden's Inauguration Ceremony, 2021
"This was a very high stakes day. One of the most meaningful performances of my entire career. The hair and makeup was inspired by my bulletproof Schiaparelli gown.
It was Frederic's idea to put the silk ribbon in my hair, and Sarah's to have the red lip to echo off of the skirt. We went for a very bold beauty look because it was a very bold day. The inspiration was the Italian Renaissance to honor my heritage and the French revolution to honor really incredible classical artwork."
This content is created and maintained by a third party, and imported onto this page to help users provide their email addresses. You may be able to find more information about this and similar content at piano.io
Advertisement – Continue Reading Below