Legal experts question Judge Cannon's "ability to serve" over "caginess" in new order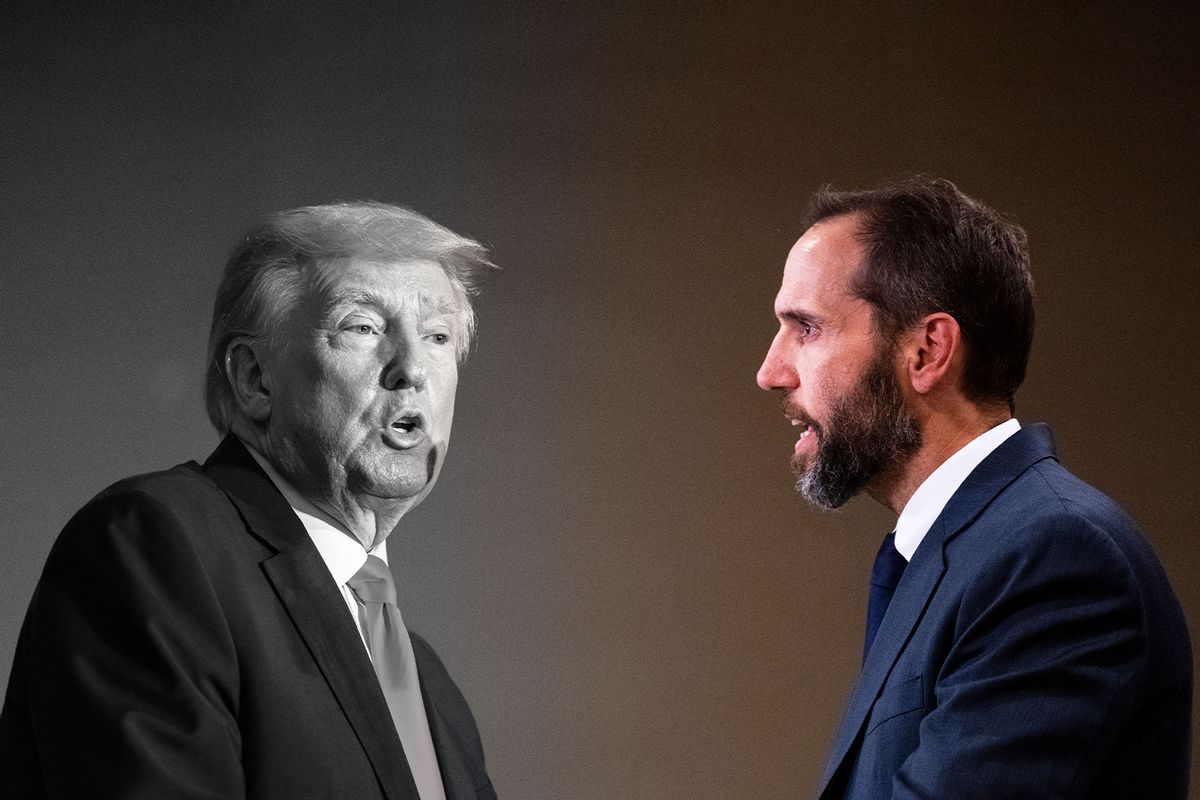 The Trump-appointed judge overseeing his Mar-a-Lago documents trial faced criticism after her scheduling order set up a likely delay of the trial currently set for May 2024.
U.S. District Judge Aileen Cannon on Thursday rejected a request from special counsel Jack Smith to set a routine deadline for former President Donald Trump's legal team to provide notice of what classified materials they plan to use at trial.
Cannon issued an order rejecting the special counsel's request before Trump's legal team even filed their opposition to the motion.
"CIPA Section 5 deadlines, and all other pre-trial deadlines not included in the first batch of pre-trial deadlines contained in the Court's revised schedule…will be set following the March 1, 2024, scheduling conference," Cannon wrote.
Cannon previously signaled that she would also revisit the trial date at the March 1 conference.
Cannon's order was a "clear indication" the trial won't happen by May even though Smith's request was "very reasonable," tweeted Brandon Van Grack, a former prosecutor on special counsel Bob Mueller's team.
Legal experts expressed surprise that Cannon put off the key CIPA deadline.
"I'm questioning Judge Cannon's ability to preside over a case involving CIPA," tweeted MSNBC legal analyst Katie Phang.
"I'm just questioning Judge Cannon's ability to serve-full stop," responded Eric Segall, a law professor at Georgia State University.
New York University Law Prof. Andrew Weissmann, another former Mueller prosecutor, told MSNBC that he is "concerned about the judge's bias."
"Judge Cannon has, in the last week, issued two separate decisions. She's keeping, for now, the trial date. So she's sort of blocking any judge — eg. Georgia — she's blocking the May trial date. She's sitting there with that date," he said. "But she said she'll revisit on March 1st whether she's gonna keep that date. But everything she's doing with the classified documents and the schedule was pushing that way off. The government asked her yesterday to schedule a particular hearing, it's a very routine hearing and she basically said, 'denied.' And so she's pushed off all these internal dates of when things are due and when she'll hold hearings."
Weissmann added that "it's clear there's no way this could possibly go on May 20."
"But by not moving the trial date, she's also preventing any other trial from being scheduled," he said. "So I think this is something to keep your eye on — her gamesmanship."
Former U.S. Attorney Harry Litman told MSNBC that it was a "very routine motion that she denied with no reason."
"And as she has done repeatedly now, she's not just denying it but there's an element of pique toward the [prosecution] and I think there's something even worse here. There's a kind of caginess about it," he said.
Litman argued that it's "very telling" that Cannon "made these interior delays" but didn't change the trial date because it prevents Smith from being able to challenge her in an appeal.
---
Want a daily wrap-up of all the news and commentary Salon has to offer? Subscribe to our morning newsletter, Crash Course.
---
"It all sounds just like process and scheduling, and they don't really have the opening to go to the 11th Circuit," he explained. "And remember, she came into this case with a misadventure in the search warrant litigation that means she has a strike against her. If she does something really out there, the U.S. can go and recuse her now, 11th Circuit. But what she is doing instead is going to the edge of delaying things but not pulling the trigger on it, and that doesn't give the DOJ great fodder to fight her."
Litman added: "It's not just she is continually going for Trump but that she is now doing it almost strategically. So there's a brooding question: Is she in the tank for Trump or not — I don't even think it matters. I think she is regularly calling it a delay that he wants and all indications are she will push it at least many months now."
Read more
about Judge Aileen Cannon