Expert: Lawyers who flipped on Trump may try to pull out "due to threats" — but Willis has a plan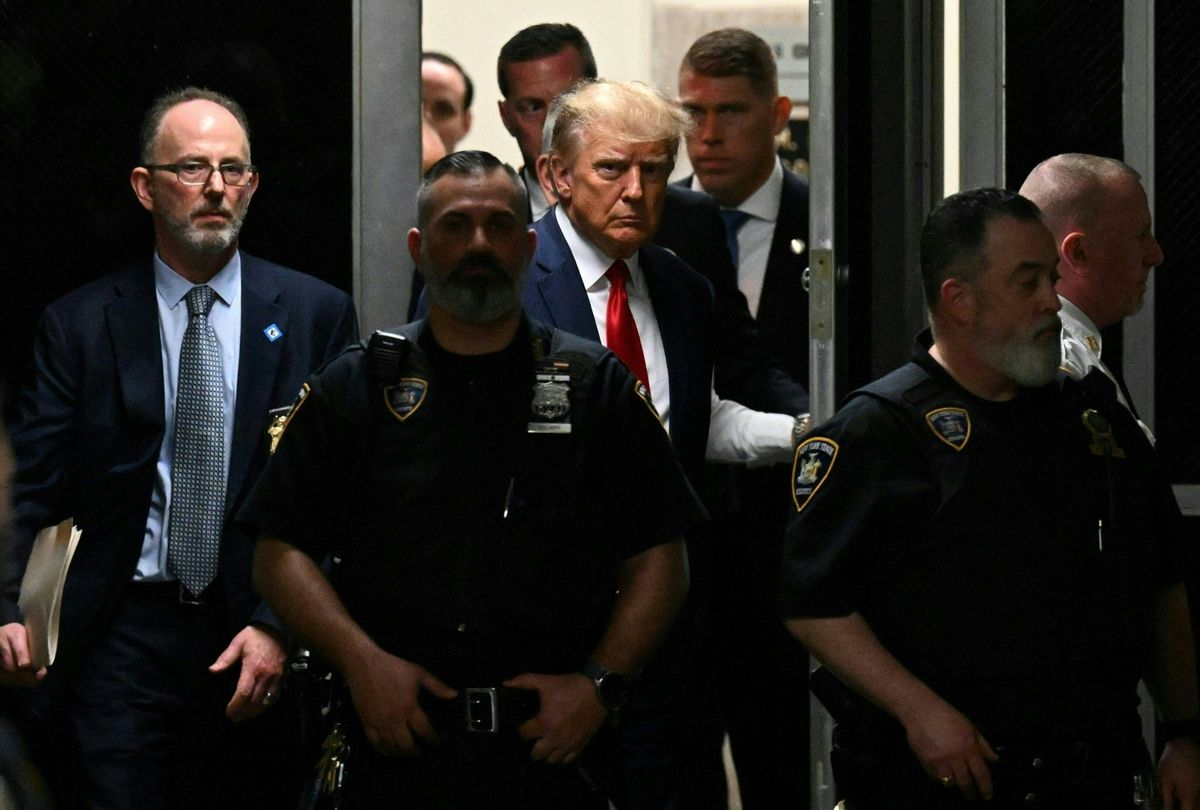 The Fulton County district attorney's office filed an emergency motion for a protective order following a leak of discovery materials in the Georgia election subversion case involving former President Donald Trump.
The filing came mere hours after excerpts of video deposition of witness testimony from lawyers Sidney Powell, Jenna Ellis and Kenneth Chesebro were published by ABC News and The Washington Post.
Segments of the proffer videos, which included recorded discussions between some of Trump's co-defendants and prosecutors, were leaked to several news outlets earlier this week. Powell, Ellis, Chesebro and bail bondsman Scott Hall were required to give on-camera statements to prosecutors as part of their plea deals. The four of them agree to plead guilty to reduced charges and avoid jail time in exchange for their cooperation in the case.
District Attorney Fani Willis, who brought the sprawling racketeering case, renewed a motion for a protective order of discovery materials and said that the "release of these confidential video recordings is clearly intended to intimidate witnesses in this case" by opening them up to "harassment and threats prior to trial," CNN reported.
The prosecutors' motion contained what seemed to be an acknowledgment via email from one of Trump's co-defendants. In an email exchange with the DA's office, Todd Harding, Harrison Floyd's attorney, said it was his team that leaked the videos, though Floyd's team later claimed it was a typo.
The protection of such statements may not be as crucial in this particular case, Atlanta defense attorney Andrew Fleischman told Salon. Unlike a gang case, where the defendants figuring out the name of the confidential informant before trial would be significant, in this case, witnesses have already publicly agreed to testify in exchange for lenient treatment. The public already basically knows all the things there are to know, he added.
"There are certainly some crazy people in the world who might try to threaten these witnesses as a result of the videos but if they became unavailable due to threats or violence, the state would have an ok argument that the defense procured their unavailability through wrongdoing (leaking the videos) and would be able to get their out of court testimony in through that exception," Fleischman said. "If I were putting up any of these people, I would vastly prefer to do it without cross-examination."
However, there is a risk that the witnesses might not show up for trial, but Willis is getting ahead of that potential problem by saying that "if it happens, it's the defense's fault," he continued.
"That's smart, because it allows her to get around a later Confrontation Clause objection if she tries to bring in their out-of-court statements," Fleischman said.
Ellis in her proffer told prosecutors that Trump's former deputy White House chief of staff Dan Scavino dismissed her concerns that the president was running out of options to contest Joe Biden's victory and told her "the boss" was "not going to leave" the White House "under any circumstances."
---
Want a daily wrap-up of all the news and commentary Salon has to offer? Subscribe to our morning newsletter, Crash Course.
---
Powell, Chesebro, and Hall disclosed additional information to prosecutors. Chesebro said he provided Trump with a summary of a memo containing advice on the creation of alternate slates of electors, The Post reported. These alternate slates were part of a scheme to submit fraudulent ballots for Trump despite Biden's victories in those states. Such statements could potentially serve as evidence suggesting Trump was aware of the plot.
Powell also provided insight into how she became a pivotal adviser to Trump in the final days of his presidency: "Because we were the only ones willing to support his effort to sustain the White House. I mean, everybody else was telling him to pack up and go."
Read more
about the Fulton County case