Everything You Need to Know About Squalane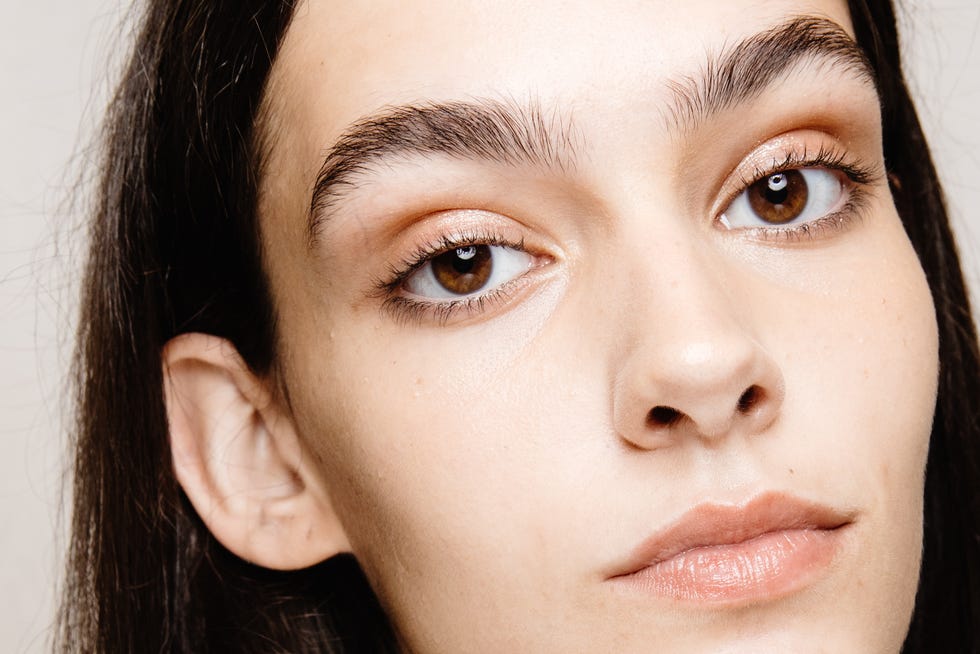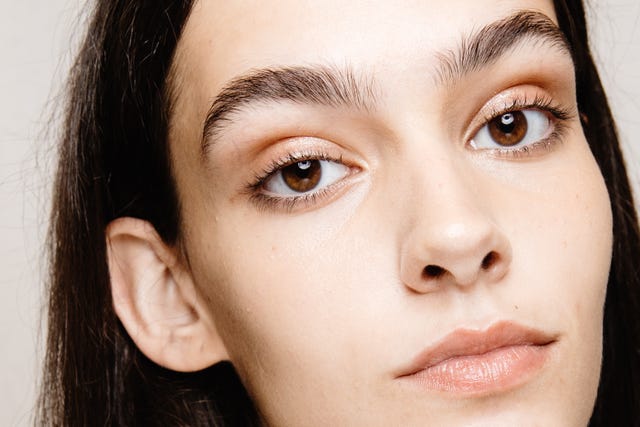 Rosdiana CiaravoloGetty Images
For skincare junkies, some ingredients might start sounding familiar: Hyaluronic acid for hydration, vitamin C for brightness, and salicylic acid for acne. But if you've been reading ingredient lists lately, you'll know that there's a new player in the game: squalane. It seems like overnight, it's everywhere, from your serums to your night creams and even in makeup. While brands like Biossance have been using squalane in their bestselling products for years, it seems like now you'd have a hard time finding anything without it. Odds are you've been using it without really knowing what it even does. So like any good investigator, I turned to the skin experts, dermatologists Dr. Karan Lal and Dr. Omar Ibrahimi.
What is squalane?
"Squalane is an organic hydrocarbon that is naturally found in human skin and is also widely present in nature," says Dr. Ibrahimi. "Much work remains on understanding the importance and role of squalane in skin biology, but it's thought to play a role in helping maintain moisturization of the skin."
Are squalane and squalene the same?
In short, no. "Squalane is a more stable form of squalene and this is required for skincare products to maintain their potency and shelf life," says Dr. Lal. Also, "Squalene is traditionally sourced from shark liver oil," says Dr. Ibrahimi, which raises ethical questions about its harvesting. Biotech companies like Amyris have developed complex, environmentally-friendly ways to create squalane by fermenting sugarcane, which offsets the need for harmful harvesting of squalene.
Why is squalane good for the skin?
Like squalene, squalane is excellent at hydrating the skin. "[Squalane] is naturally found in the skin," says Dr. Ibrahimi. "Thus, it's a naturally occurring hydrocarbon which helps protect the skin barrier and maintain moisturization." Because squalane is a relatively new ingredient, there is still room for additional research to tell us more about its benefits. For anyone concerned about trying this newly popular ingredient, Dr. Ibrahimi states, "It is very likely that there is no harm in applying it to the skin."
Who should be using squalane?
The good news is that squalane is a good option for you, no matter your skin type. "Anyone can use squalane," says Dr. Lal. That includes people with sensitive or acne-prone skin. "Squalane does not cause pimples," affirms Dr. Lal. However, he believes, "People that will benefit the most are those with dry skin." If your skin is reactive and dry, squalane is also an excellent ingredient to have in your routine.
According to Dr. Ibrahimi, squalane is beneficial for "Those who despite using products with other molecules that help improve the skin barrier and moisturization are still prone to drying out, like those with eczema or xerosis." If you already have a hydrating routine, "Adding squalane in addition to molecules like ceramides and hyaluronic acid will likely help further improve the skin barrier."
How should I use squalane?
Both Dr. Ibrahimi and Dr. Lal agree that you'll see the best results when using squalane in hydrating products like serums, moisturizers, and oils. However, if you want to get the most out of this ingredient, you can also find it in many other products, like makeup or even haircare. "You can use squalane as often as you want," says Dr. Lal. "Since it is non-comedogenic, even acne sufferers with dry skin benefit from a little added moisture. I always say to use squalane last in the skincare regimen to seal things in."
This content is created and maintained by a third party, and imported onto this page to help users provide their email addresses. You may be able to find more information about this and similar content at piano.io