The One Beauty Treatment That Makes Hilarie Burton Feel Like a Boss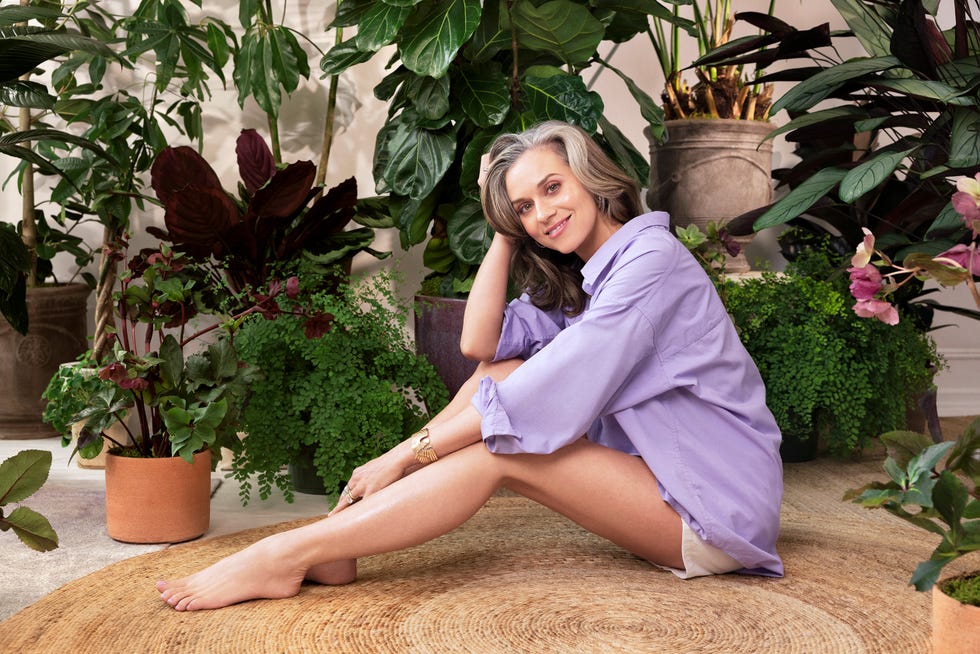 Self-care is meant to be soothing and feel good, but sometimes the act does exactly the opposite. Scheduling time to unwind and pamper yourself can feel stressful, especially on already busy days. Actress Hilarie Burton, who also goes by author, host, producer, farmer, business owner, and mom of two, has been there. "If we're not doing all the proper steps and using the right lotions and potions, we feel like we're failing," she says. "That's why a low-maintenance routine is the best kind of self-care for me. I want to make things easier for myself, not more complicated."
One way Hilarie avoids making self-care feel like yet another addition to an unending to-do list, is having standing monthly leg wax appointments at European Wax Center.
"I have to be able to go from working on my farm and doing chores around the house to looking polished in a dress on set at what feels like a moment's notice," she says. "Making that super-quick transition used to give me a lot of anxiety." Taking some of the prep work for her life behind the cameras off of her plate has been a welcome relief. "I don't have to think about whether or not my legs are hairy, or if I have ingrown hairs or razor burn," she says. "Doing my monthly maintenance with EWC is a really quick process that sets me up for success for the next 30 days. It's my rhythm now."
The beauty treatment also helps Hilarie feel more in control, even when she's balancing taking care of her family, recording an episode of her podcast, and getting her hands dirty on the farm.
"By delegating some rituals to someone else, it's actually a way of empowering myself to be the boss of my own life," she says. "And by doing it on a regular basis, I free up time to do the things I really love." For Hilarie, that means watching movies with her family, planting vegetables in her garden, and cooking healthy meals. "Because I don't spend time shaving my legs every day, I have more time to read with my kids or take another business call."
While Hilarie may not subscribe to a complicated multi-step beauty regimen, she does have one important ritual. "I'm a big lotion person," she says. "We need to preserve our skin." Hilarie uses EWC Shea Body Butter after her shower every night. "It feels amazing and is a tiny way of spoiling myself."
Get Your First Wax Free. For more information and to book your free wax, visit waxcenter.com
This content is created and maintained by a third party, and imported onto this page to help users provide their email addresses. You may be able to find more information about this and similar content at piano.io