Everything You Need To Know About Hair Breakage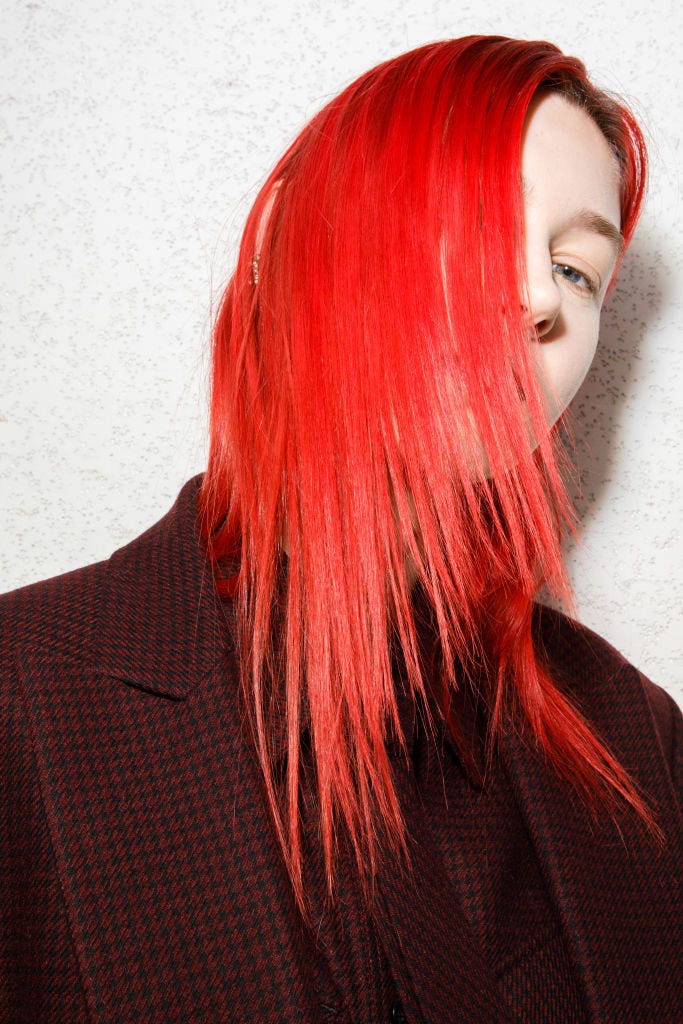 Hair breakage is one of those beauty terms like "chicken skin" or "scalp micropigmentation," where you don't really understand what it is until you have it. My first experience with hair breakage happened a year ago when I lost my bleaching virginity and became a blonde. Along my part, I began noticing short, broken off pieces of hair that I had inadvertently snapped with aggressive hair brushing. My virgin hair could've handled that, but in its weakened, post-chemical treatment state, my strands simply couldn't deal.
Hair breakage can run the gamut from mild, like mine, to severe, where entire sections of hair break, leaving you with choppy, uneven layers. If you've ever curiously clicked on a YouTube video with a title like "Bleaching fail: I fried off my hair," you probably have a good idea of what the worst-case scenario looks like. But don't worry: there are ways to prevent–and better yet, repair–damaged hair that's at risk of breaking. Here, we've assembled a team of experts to tell you everything you need to know.
What is hair breakage?
If there's a silver lining, it's that hair breakage is pretty easy to spot, if you know what you're looking for. Excessive flyaways, finding shorter hair strands, or feeling like your hair can never grow beyond a certain length can all be caused by breakage. "Hair breakage is pretty identifiable," says stylist Jonathan Colombini. "The most common occurrence is finding shorter pieces of hair that exist in more breakage common areas like the hairline or crown of your head." Generally speaking, areas of your head with finer textures or that are more exposed to damage are more to breakage. In my case, because I style the top layers of my hair more frequently, this is where I saw the most damage. "When I speak with my clients about hair breakage, I'm looking specifically at the hairline," says stylist and colorist Christin Brown. "Many don't realize that the hair along the hairline is the most fragile hair on the whole head and it's where you'll see a ton of little hair broken along the edges."
More From ELLE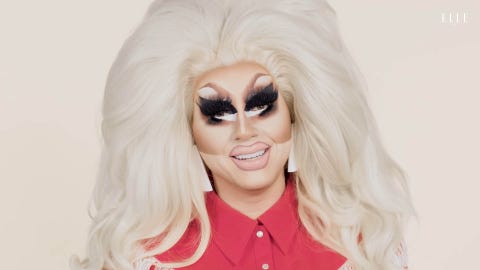 What causes hair breakage?
Round up all the usual suspects. "Hair breakage can be caused by a lot of things," says Brown. "Everything from style manipulations to chemical damage to excess heat." As a faux-blonde who couldn't put down her flat iron, the combination of chemical damage and heat definitely contributed to the breakage I experienced. Hair coloring and even environmental damage can also be contributing factors to hair breakage, Colombini adds.
How can you prevent hair breakage?
Don't worry. I won't tell you to throw away your flat iron. "Reducing the amount of times that you slick your hair back into a ponytail, a bun, or even braided styles can dramatically help to reduce the stress placed on the hair," says Brown. "If you're a person that gets their hair chemically treated often with highlights or even overall color, spacing out your sessions can be helpful. Also, making sure that you're going to a colorist who truly cares about your hair's integrity makes a huge difference." That means putting down the box dye and seeing a professional if you're concerned about the health of your hair. Of course, reducing the stress your hair experiences through heat styling will also yield positive results. "If you're finding breakage or think you are experiencing breakage, try to eliminate excessive heat and always be extra gentle of tension when the hair is wet–that is when hair is at its most vulnerable," adds Colombini. Using products like heat protectors, turning down your hot tools to a lower temperature, or sleeping on silk pillowcases are simple ways to care for your hair.
How can you treat hair breakage?
Unfortunately, treating damaged hair is a lot more labor intensive than preventing it in the first place. Using bond repair treatments and hydrating hair masks can help strengthen weak strands, while also masking that fried look that often accompanies damage. Colomini recommends adopting the Skin Cycling method for your hair–alternating products to help repair and strengthen with styling days. If you're experiencing severe breakage, reach out to a trusted hairstylist for more intensive in-salon options–but be prepared that a haircut might be the best option depending on your situation.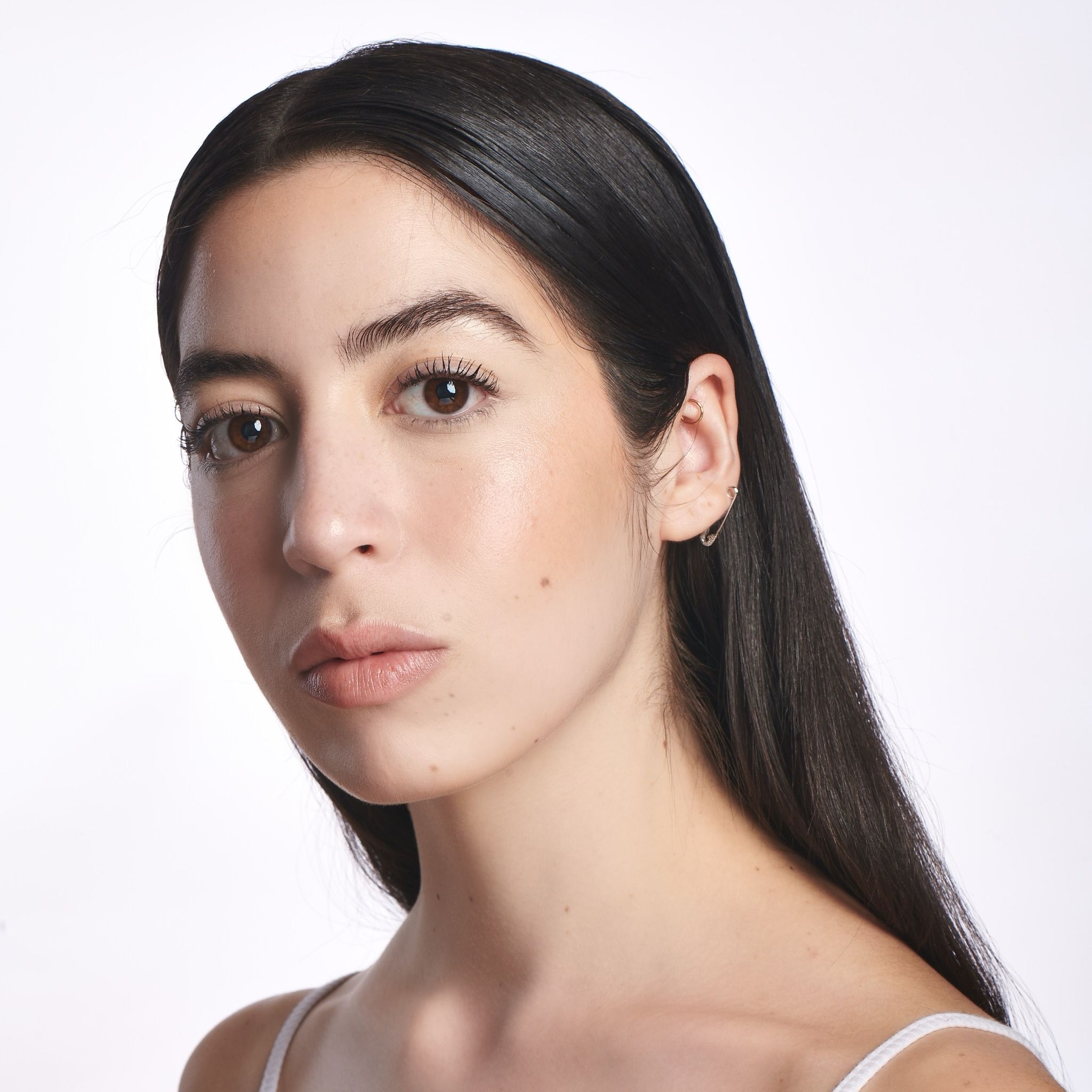 Beauty Commerce Writer
Tatjana Freund is ELLE.com's Beauty Commerce Writer, covering makeup, skincare, and haircare products and trends. Previously, she worked at Marie Claire. She has bylines with Town & Country, Good Housekeeping, Harper's Bazzar, and more. Tatjana is an advocate for Latinx representation in the beauty industry. Her work has been featured on the Drew Barrymore show. She's a fan of whiskey neat, podcasts that give her nightmares, and one time Zoë Kravitz laughed at a joke she made.