Experts: Elon Musk offers "economic incentive" to spew "most shocking and hateful" rhetoric on X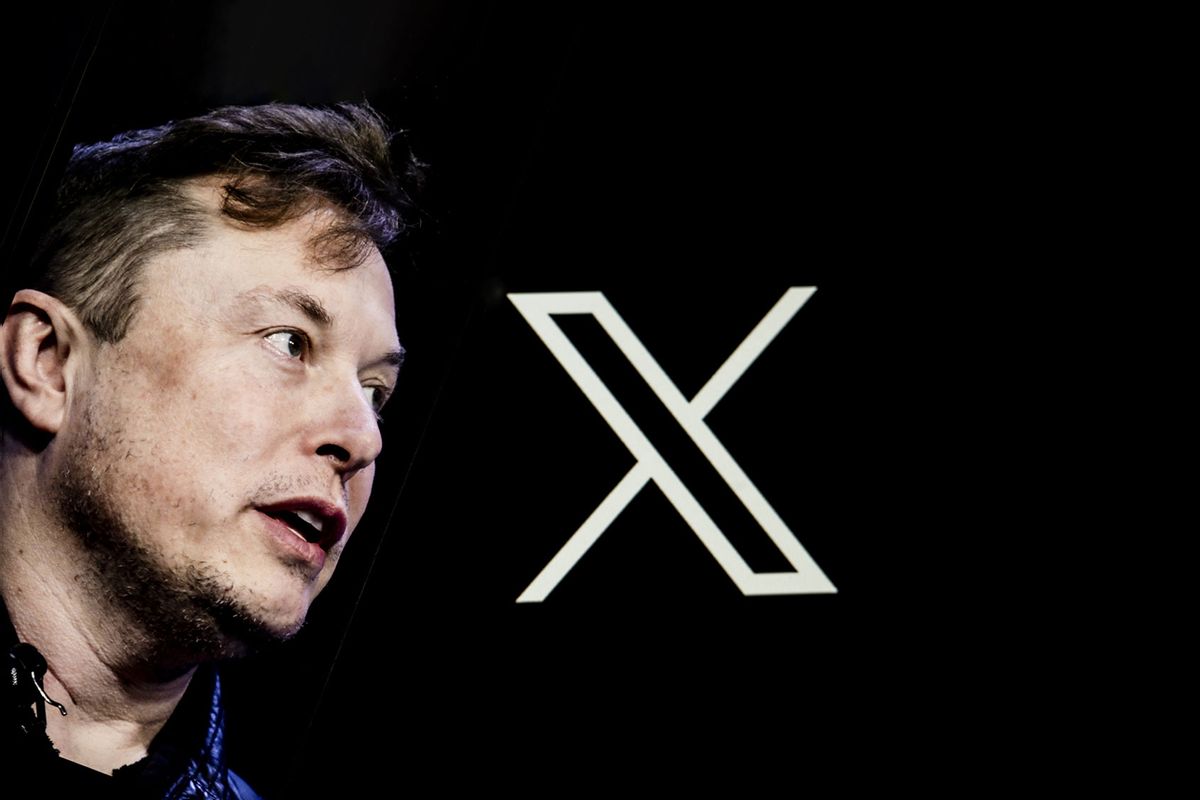 Several far-right conspiracy theorists with a history of spreading falsehoods and hate online are now earning thousands of dollars from X's new ad revenue-sharing program, alarming extremism experts who say this initiative is being used to incentivize hateful messages.
Elon Musk, the owner of X – the platform previously known as Twitter – announced in February that eligible creators would be paid a share "for ads that appear in their reply threads." To qualify, users need to have at least five million impressions on their posts in each of the last three months, according to Rolling Stone.
"Taking some of these folks who are the most incendiary online, who are spewing some of the most shocking and hateful and dangerous rhetoric online, if they are adding an economic incentive for those people, it's also signaling that that kind of content is not just okay, but it is lucrative," Yael Eisenstat, Anti-Defamation League vice president and head of the Center for Technology and Society, told Salon.
That is something that will lead to "very serious consequences" in the real world, and begs the question if X will ever prioritize safety, Eisenstat added.
The payouts come shortly after Meta, the parent company of Facebook and Instagram, introduced Threads, a new platform that attracted more than 100 million sign-ups in just five days, according to Insider. Some experts have said that the platform has the potential to become Twitter's next top rival.
Dom Lucre, a far-right conspiracy theorist who was banned from Twitter just last month for posting a screenshot from a video involving child sexual abuse and then had his account reinstated within 24 hours, has announced that he is now benefiting from the platform's ad revenue sharing initiative, Media Matters found.
"It's outrageous that people sharing child sexual abuse or pushing misogyny and other forms of hatred are now actually getting paid to promote hate, lies and conspiracy theories," said Heidi Beirich, co-founder of the Global Project Against Hate and Extremism. "Obviously, this just means we will see far more of this given the profit motive. It also obviously put the lie to any claims by X corp that they are cleaning up the site."
Since Musk's ownership of X, the platform has reinstated previously banned right-wing extremists and relaxed its policies on hate speech and disinformation. Twitter saw nearly a fivefold increase in the use of the n-word and the most engaged tweets were overtly antisemitic soon after Musk acquired ownership.
"We're talking about all kinds of white supremacists, anti-semites, Holocaust deniers, conspiracy theorists, QAnon enthusiasts – they've all been let back on the platform since this change of ownership," Eisenstat said. "So you take that and then you couple it with some of them even being verified… and now they get algorithmically boosted into our feeds and some of those folks are also now claiming to receive ad revenue earnings from the platform."
The first payments to creators started on July 13, with Musk confirming that "revenue payout to content creators will be cumulative from when I first promised to do so in February."
Several Twitter influencers, including right-wing personalities, shared that the platform has told them to anticipate substantial payments in their Stripe accounts. Some users are expecting tens of thousands of dollars.
Already, influencers like Andrew Tate, who is facing rape and human trafficking charges in Romania, said he was being paid $20,397.
The right-wing commentator Ian Miles Cheong, who once accused an innocent Black man as the "number one suspect" in the shooting of two police officers, said he received over $16,259 from Twitter.
"I hear some asking, 'Why aren't liberals and leftists getting paid for Twitter? Why is it just people Elon seems to like?'" Cheong tweeted. "Oh I don't know, could it be because they boycotted Twitter Blue, refused to sign up for monetization, and staged failed walkoffs to Mastodon and elsewhere?"
Right-wing YouTuber Benny Johnson, who also oversees the Productions Department at Turning Point USA, said he was receiving $9,546.
"Twitter Monetization For Creators Is REAL," Johnson tweeted, announcing his nearly $10,000 paycheck. "I would typically never share personal financial info but creators need to know that @elonmusk means BUSINESS supporting the creator economy."
Conservative commentator Rogan O'Handley, an anti-trans right-wing influencer known as DC Draino, shared a screenshot saying he would be paid $7,036.
"There's actually no way for us to truly, independently verify who's receiving revenue or how much, so we only have their public statements claiming that they are. … This is incredibly concerning," Eisenstat said.
But what's more concerning is the "normalization" of anti-semitism, conspiracy theories and extremism on mainstream platforms that claim to prioritize public safety, she added, which creates an "extra dangerous situation."
"Discourse on the platform is actually going to get worse. And that is saying something because Elon Musk has already re-platformed extremists and doesn't seem to care how hateful the material on the site is," Beirich said. "This new program is going to mean more hate and conspiracy content being posted, and more people being exposed to it. And that will mean more people radicalized into extremist beliefs."
A second round of ad revenue-sharing payouts was sent to creators on August 7.
---
Want a daily wrap-up of all the news and commentary Salon has to offer? Subscribe to our morning newsletter, Crash Course.
---
Lucre, who has pushed Pizzagate and QAnon conspiracy theories, shared a screenshot showing that he had earned about $2,400 from the platform.
"I get 472 Million impression every 28 days, he tweeted. "I was the #1 trending topic on Twitter last month."
John Sabal, a conspiracy influencer known online as "QAnon John", announced that he received his "first payout" from the ad revenue program and earned over $1,200.
"The fact is Twitter is starting to look more and more like an unregulated hate site," Beirich said. "It's tragic the company has abandoned efforts to make the platform a space for decent conversation."
X is going to start resembling unregulated sites like Telegram and 4chan, which are filled with extremist material, she added, pointing to the "profitable business model" that the platform is using to peddle conspiracy theories and misinformation, Beirich predicted.
"Given section 230, X corp is largely exempted from any legal repercussions from promoting extremist content," Beirich said. "But the ethical implications are clear. This will actually shut down speech as those targeted by the far right abandon the platform and it will expose more people to extremist materials."
A 2023 Anti-Defamation League Online Hate and Harassment Report found that online hate and harassment surged this year by twelve percentage points from 40% in 2022 for adults. More than half (52%) of all American adults reported experiencing hate or harassment online at some point in their lives.
The report called on social media companies to enforce hate and harassment policies and suggested that legislators mandate transparency reporting and outlaw doxing.
"While it is true that we have, unfortunately, a lot of work to do in Congress to actually ensure that there are some sort of accountability mechanisms for any of the social media or tech companies, it doesn't mean that there shouldn't be some existing laws that should apply to all owners of tech platforms," Eisenstat said.
Read more
about Elon Musk