Kilian Paris Ushers in a New Era With Sir John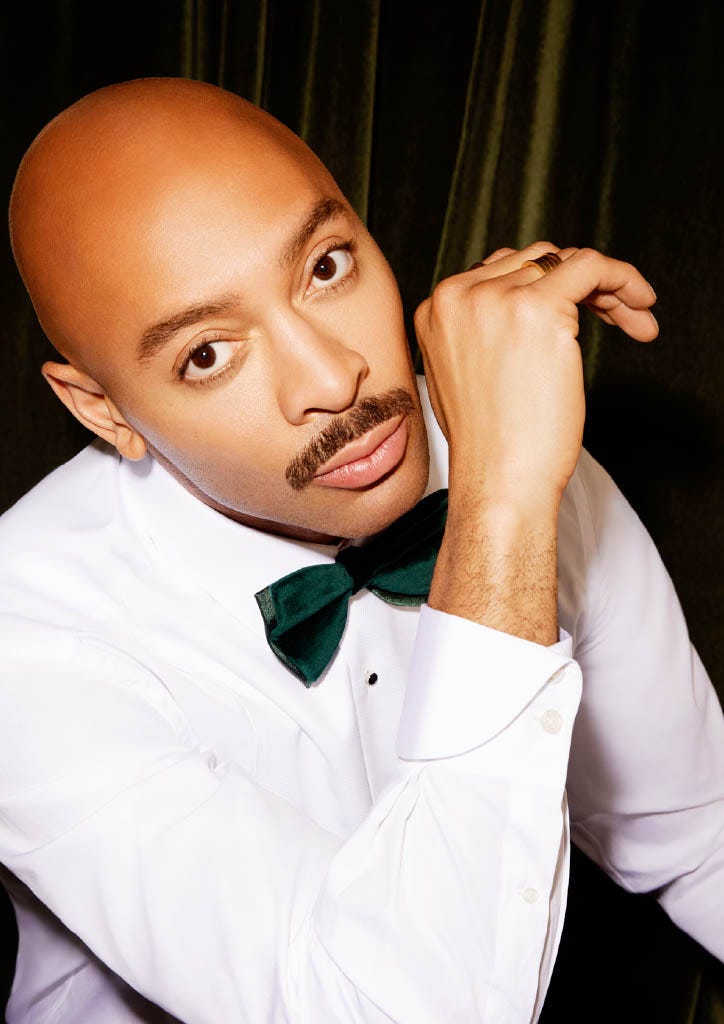 Shattered heart, anxious mind, unsettling nerves—there's nothing makeup can't fix. The airy saunter of a woman wearing a red lip; the boost of energy a perfectly concealed under-eye gives the weary, and the wide grin meeting the apples of a softly blushed cheek. Makeup is as much an emotional instrument as it is about vanity, and offers something the doctors can't prescribe. When we look good, we feel good; it's this philosophy that has fueled Sir John's journey in beauty, from transforming the faces of dancers at a Queens strip club to assisting Pat McGrath backstage at fashion shows to being the go-to makeup artist for Beyoncé's makeup for tours and shoots. If Sir John had the power to evoke the feeling beauty imparts to everyone he would, but we'll have to settle for the next best thing: creative director for Kilian Paris makeup.
When people think of Kilian Paris, it's the scent house's nocturnal, seductive fragrances that come to mind. The olfactory haven is home to bestsellers like Love, Don't Be Shy and Princess, but its newest chapter shies away from perfume (for a moment) to bring scent to life through makeup exploration with Sir John at the helm as the house's first-ever creative director. "Sir John is a true fan and advocate of Kilian Paris. Our creative spirits immediately connected, and I knew instantly that our collaboration was going to work. [He] has incredible expertise that will allow him to infuse a bold new vision into our makeup. He has worked with some of the biggest celebrities like Beyoncé, Naomi Campbell, Celine Dion, Serena Williams, and more, and for a brand that is all about nightlife and music, this makes him my perfect partner in crime for Kilian Paris," Kilian Hennessy, founder of Kilian Paris offers.
Until now, Kilian Paris's only makeup offering is the Le Rouge Parum lipstick—in matte, satin, and liquid forms—all infused with notes reminiscent of the brand's signature Love, Don't Be Shy. However, this new era calls for expansion beyond the lips. "I have always had the fantasy to make perfume visible. Makeup has been on my mind for quite some time, as my goal has always been to offer my consumers beautiful weapons of seduction and strong shields of protection at once. To me, it was time to offer a full arsenal of makeup essentials and the best nightlife looks to uplift the party. And frankly, along with a great scent, lips, and eyes are the strongest weapons of seduction someone can have," Hennessy adds.
More From ELLE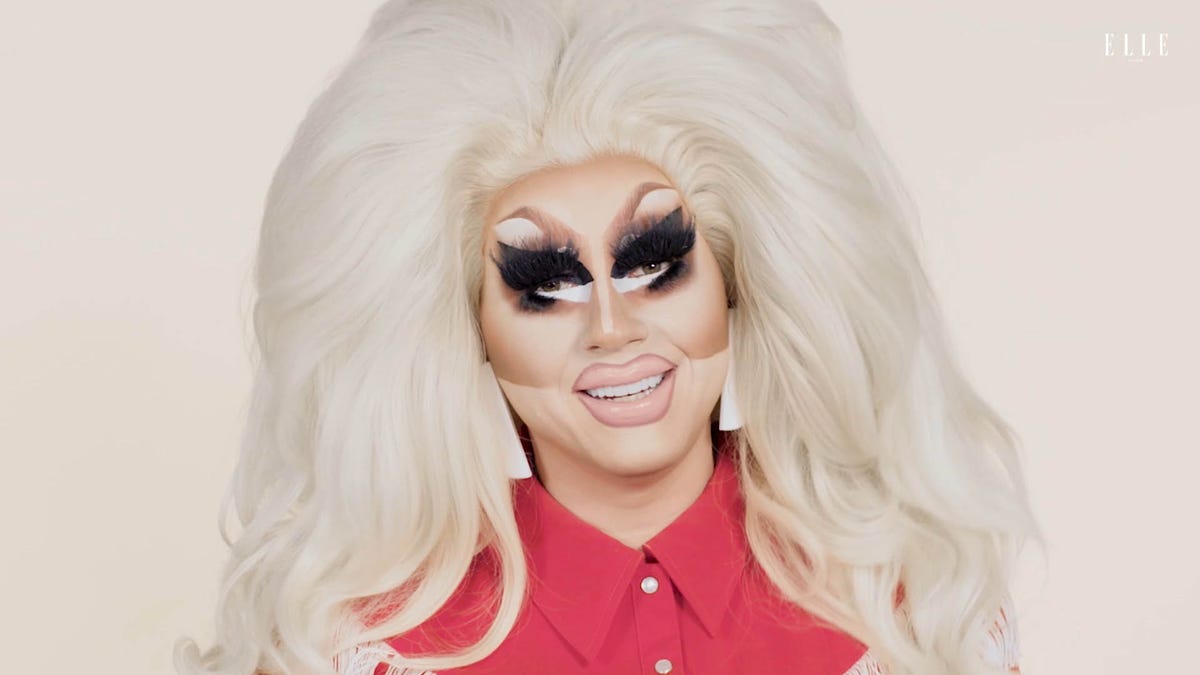 Sir John's new appointment will begin with a reimagining of the Le Rouge Parfum lipsticks and a collection of makeup essentials with a nod to the very foundation of this partnership: nightlife. Ahead, Sir John talks his new creative director role, beauty's new era, and of course, Beyoncé.
What was your reaction to being appointed creative director of Kilian Paris makeup?
I remember visiting the boutique in the meatpacking district with one of my best friends and I was like, Why haven't I heard so much about the world of Kilian? Then, I got this cool opportunity and it aligned with [my] approach and that's one thing that I saw that ran parallel with Kilian himself and the Kilian Paris team. We want to make people feel good at the end of the day. This is a brand that leans into that and does everything to make sure the customer feels seen. For me, it's really important to make sure that people feel represented and seen. And for us to redefine what luxury beauty looks like or is.
What's your personal makeup philosophy and how does it translate with Kilian's own "Don't Be Shy" mentality?

We're defining what his philosophy looks like in beauty at the moment. When it comes to fragrances, it's all about telling your story. Makeup is a vehicle to tell a story. I believe that my philosophy would be to shake what your mama gave you. You don't have to do so much to make yourself feel better. I worked with Psych.com and coined a phrase called dopamine glam. If you notice, everyone's looking for something that makes them feel good, feel connected to themselves, that moves the needle for them emotionally inside. We live in such a world where we need different avenues to happiness, whether it be eyeliner or lipstick, or fragrance, to grab those small pockets of joy throughout the day.
What are you looking forward to doing most in this role and what does the role entail?

My favorite part of my job is getting in the lab, working with manufacturers, and creating something. When you work on something that you know people are going to wear and you know people are going to use, that's the best gift. As someone who's been on duty since the year 2001, I have an obligation to make sure that people feel connected and seen, make sure they feel represented. How does that inform the products that we make? How does that inform the communication and how we speak to the consumer? How do they see themselves? It's a multi-pronged approach. We are in a new space now where luxury doesn't look like it used to. We're not only talking to women anymore either. We're talking to everybody; we're talking to he, she, they, and them. We can be a vehicle for change. I don't want to sound corny but from a mental health standpoint, when you put on lipstick you'll feel better. That vibe really changes the conversation and impacts your household. You're a better wife, mother, father, and business partner. Beauty is a vibration and it's a vehicle for change.
You talk a lot about how beauty makes people feel. Was there a moment growing up that showed you just the power of makeup as it relates to our emotions?

I grew up with a really strong mom. She was the most beautiful woman in the world and I remember when she would go into the bathroom and put on mascara and lipstick. I didn't know what it was but it would put a pep in her step. Then, I got into beauty later and I was blessed enough to work with some really amazing women that changed the world. I saw the confidence that it provided, but also the armor that it became. Lipstick is armor, mascara is armor.
The Le Rouge Parfum lipstick is the main thing people think of when they think of Kilian Paris makeup. As a makeup artist, small details and formulas I'm sure matter to you. Why do you think this lipstick should be a mainstay in anyone's collection?
It's one of those things where it's a classic reoccurring beauty staple. Listen, nothing is so new that it reinvents the wheel. And if it does, let me know. But I would say it's one of those things where it's tried and true. I love the packaging. I love that it's something that you want to show off, that you want to share, that you want to talk about. That's one thing that attracted me when I went into the Kilian Paris boutique in Paris—you're immersed in this sensorial experience. It wasn't just a sense, it was visual, and it was tactile.
What's Sir John's go-to lipstick hack?
I'm usually around women who don't have a lot of time, so I do this thing called peanut butter and jelly. Basically, you just take your lip color, which could be a liquid lipstick or a bullet lipstick, saturate the bottom lip and give yourself about two or three coats. Then, take your bottom lip and press the lips together. Don't rub. Press them almost like they're a PB and J. What it does is it transfers all the color to the top and it gives you a nice little extra love at the Cupid's bow so it looks slightly overdrawn.
Who do you see as the Kilian buyer and what's their story?
We are in a space where everyone is invited to the party. When I got into beauty, I remember coming to this business as an assistant for Charlotte Tilbury, as an assistant for Pat McGrath, backstage at shows and on set for months at a time and never seeing anyone who looks like me. I'm a Black guy going to work at Pier 59 studios and [beauty] was so marginal in their approach and reach. It recharges me every day that we're in a business that happens to see everyone and whenever I come in contact with anything that marginalizes that space or inhibits that growth that we fought so much for, I become activated. I don't become an activist, I become activated because I know my voice matters and we have to use it. I believe the Kilian customer is anyone who wants luxury, who wants craftsmanship, who wants elevated packaging, and who wants a payoff in their pigment. I don't necessarily like to assign a character, I am really interested to see who will show up.
What's your favorite Kilian Paris fragrance?

It depends on what mood I'm in or who I'm trying to be, what I'm trying to do because just like cosmetics, fragrance tells a story. Angels' Share reminds me of travel and luxury. I could be in sweats but I feel like I have on a faux mink. Bamboo Harmony makes me feel like I'm in an airport in Singapore.
Then also, I'm a huge rose lover. My grandmother used to always wear rose so Kiss from a Rose is beautiful.
What excites you about makeup these days?
I love the exploration that we are seeing. I love that I see all these whimsical liners. I love when people are giving themselves these beautiful wings and elongating their eyes. It's not about vanity. It's about how I want to feel and it gives me hope.
I have to ask, what is your favorite Renaissance track?
I love "Pure Honey." Then, "Heated."
Beauty Commerce Editor
Nerisha is the beauty commerce editor at ELLE.com, covering all things beauty (and fashion and music). She has a penchant for sneakers and nude lip glosses, and spends way too much time re-watching 90s sitcoms.