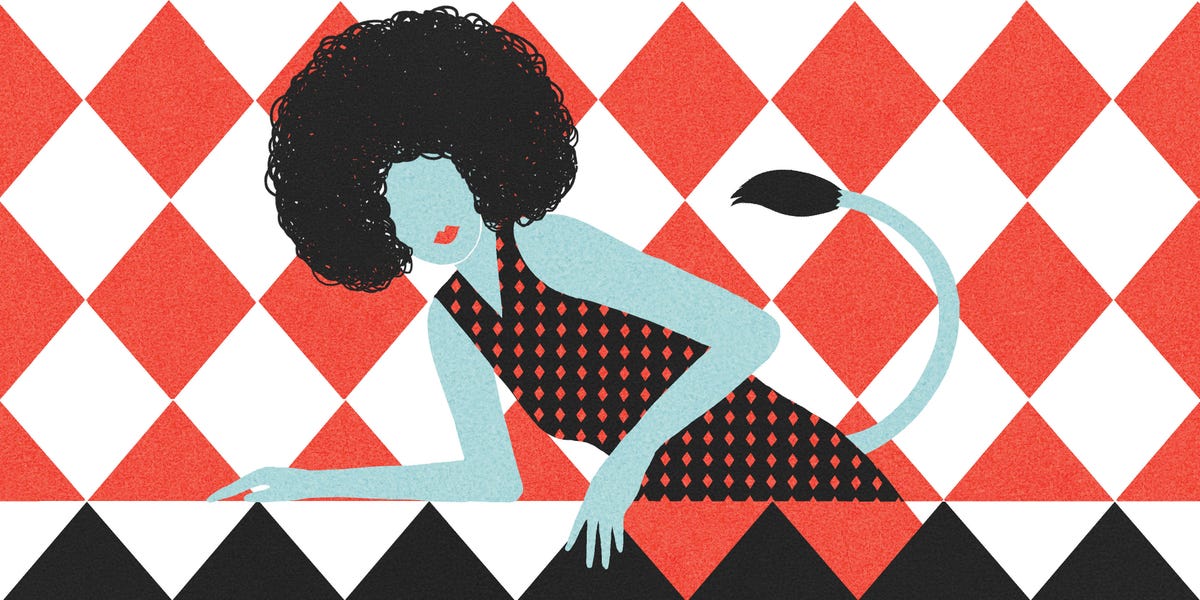 MONTH OF April
Momentum is returning to your life, Leo, and you are 100 percent here for it! With two new moons, a solar eclipse and a historic cosmic alignment on April's agenda, welcome change is in the air again.
The first three weeks of April draw you far out of your comfort zone as Aries season brings opportunities to travel, learn and explore visionary ideas. What really lights your fire, Lion? The April 1 Aries new moon could provide a healthy dose of clues, igniting your passion and sparking an idea that you pursue over the coming six months.
A historic moment will arrive on April 12, when adventurous Jupiter makes its once-every-13-years conjunction (meetup) with enchanting, compassionate Neptune. This boundless, freedom-driven connection will take place in idealistic Pisces, the zodiac sign co-ruled by both Jupiter and Neptune—where they haven't met since 1856!
One thing's for sure: Big ideas are swirling! And with all of these possibilities, you might find it hard to settle down and work on ANY of them for the first three weeks of the month. Luckily, Taurus season arrives to help you focus and prioritize on April 19. The Sun marches into your tenth house of leadership, career and long-term goals, followed by a game-changing Taurus solar eclipse—a rare black moon—on April 30. A whole new professional chapter or set of goals could soon be headed your way!
Aries season and the Aries new moon reveal new possibilities
Widen your viewfinder, Leo! The Sun is in Aries and your ebullient, expansive ninth house until April 19, gifting you with the kind of optimistic prism that reveals limitless possibilities. Ah, just the way you like it!
After an intense and focused March, it's time to get some movement (literally and figuratively) back into your life. What really lights your fire, Lion? The April 1 Aries new moon could provide a truckload of clues, igniting your passion and sparking an idea that you pursue in the coming six months.
With communicator Mercury and healer-feeler Chiron also in Aries, you could have a serious epiphany at the new moon. Can you take one of your ideas and grow it into something bigger than you first imagined? You may feel a strong desire to help people find hope again—a precious commodity in these challenging times. Leo, you're ruled by the Sun, so don't underestimate your power to provide others with comforting warmth and light.
The April 4 Mars-Saturn conjunction could pivot a partnership
Make it official—wait, no don't! Rushing into anything serious is not advised on April 4, when impatient Mars and cautious Saturn collide in Aquarius and your seventh house of committed relationships. Going all in may feel tempting, but it's a risky proposition at the beginning of April unless you've done your due diligence. Your lesson: Any commitment deserves proper time and evaluation, no matter how eager you are to move forward and lock in a guarantee.
Mars and Saturn are known as the "malefic" (unfavorable or challenging) planets. Their last conjunction was on March 31, 2020, right as the United States ordered a stay-at-home quarantine for 240 million Americans and the pandemic's reality struck hard. With both planets in Aquarius, the sign of community and society, we can expect to feel the strain of their combined transit once again.
The April 12 Jupiter-Neptune conjunction magnifies your magic
Illusions, obsessions and paranormal powers? On April 12, visionary Jupiter and otherworldly Neptune will make their once-every-13-years meetup, a day that could feel downright supernatural. In Pisces and your eighth house of intimacy and investments, this cosmic duo may attract a soulmate or a financial bounty. But that's kind of up to you! Your manifesting abilities will be dialed up to seismic strength as Jupiter and Neptune come together. Be mindful of what you wish for, Leo, because this no-limits duo can bring a deluge when you were just looking for a trickle!
Then again, maybe opening the floodgates is a good thing, especially if you've got a world-changing idea or platform. It's the first Jupiter-Neptune union in Pisces since March 17, 1856, which was a transformational era for anti-slavery and women's rights, as well as a peak phase in the Spiritualist movement. No coincidence since these two planets are both known for disrupting the status quo and pushing the boundaries of our comfort zones. Where could you invite more of that divine, surrendered energy into your own life…a little magic instead of micromanaging?
The April 16 Libra full moon brings important news or talks
Answers at last? The Libra full moon on April 16 could bring a long-awaited dialogue or news. An idea that's been brewing since the October 2021 Libra NEW moon could finally click, or a synergistic partnership may become official. A sibling, neighbor or coworker could figure into events at this full moon. Whatever the case, it seems like you've got something to say—a message to share with the world.
As much as you want to be honest and transparent, hold a few cards close to your vestclass="body-el-link standard-body-el-link" today. The full moon will form a tense
On April 18, the Sun and Pluto challenge each other when they lock into an exact square, a day when you won't want to be caught embellishing your claims or fudging the truth. Are you unsure of someone's honesty or intentions? While this isn't the day to confront anyone, quietly observe their body language and any ways they might contradict themselves. Do a little behind-the-scenes investigating before you commit. Don't get so excited about an opportunity that you end up in a shady scheme or in over your head.
Taurus season ignites your ambitions on April 19
Ready to map those lofty spring visions into a legitimate plan? On April 19, the Sun enters Taurus, your ambitious tenth house, firing up your career and long-term overarching goals until May 20. This is a time to move with calculation, making strategic connections and maybe even taking on a gig that pays less in the short-term but could offer a much bigger win in the end. Avoid a fly-by-night approach to success and plot your ascent step by careful step.
While a methodical approach will serve you well, stay open to opportunities that come from unexpected sources. With innovative Uranus and the karmic north node both in Taurus this year, you could make a major professional pivot. Don't be so wedded to your master plan that you turn down the chance to try something truly cutting-edge.
Pluto turns retrograde on April 29
Wellness is an inside AND an outside job, a reminder you'll get as deep-diving Pluto turns retrograde from April 29 to October 8. The transformational planet makes a U-turn in Capricorn and your sixth house of health and organization for five months, an ideal time to attend to your body with extra vigilance. With Pluto roiling your fitness zone, perfectionism and body-image issues can flare. Careful that your spring health kick doesn't turn into obsession.
This retrograde could give you a front-row seat to any control issues or anxiety you've been quietly harboring. Where are you micromanaging or afraid to loosen your grip? The next few months are an important time to tend to your mental well-being, perhaps with the help of a pro (or several!). Just because things look "perfect" on the outside doesn't mean you're not going through something legitimate Leo. Drop the PR campaign and let yourself get a little more real. People love you for your messy humanity and warmth, not for your polished exterior.
Burning out trying to juggle too much solo? Check on employees and service providers, from your website hosting company to your babysitter to your subscription services. If Team Leo isn't providing the support you're paying for, make changes. Renegotiate rates, give a performance review or upgrade to someone who's a better fit.
Career curveballs at the April 30 Taurus new moon and partial solar eclipse
Ready to do something entirely different, whether in your currentclass="body-el-link standard-body-el-link" job or a completely new one? The month ends with a second new moon, also called a black moon, the official name for a second new moon that falls in a single calendar month. On top of that, it's a scene-stealing solar eclipse, a moment of profound change and brand-new chapters.
This partial solar eclipse is in Taurus and your tenth house of career, leadership and success. Out of the blue you could be offered a promotion, a new position or a chance to be part of a cutting-edge project.
This is the second eclipse in a series falling on the Taurus/Scorpio axis from November 2021 until October 2023. How's the balance between your work and home life? These cosmic changemakers are transforming your approach to your career and your domestic realm. Over the next year and a half, you could buy or sell a home, relocate for work or find new professional channels to share your work.
Turn up the temperatures! With Venus in Pisces and your eighth house of seduction and intense emotions from April 5 until May 2, you'll enjoy one of the most sensual periods of your year. With Venus in this play-for-keeps zone, you want it all or nothing at all.
And while this Venus transit will offer its share of toe-curling moments, it could also stir up trust issues and jealousy or cause you to fixate on someone. You're especially prone to that happening after April 14, when lusty and competitive Mars joins Venus in Pisces (until May 24). If you can keep jealous impulses in check, this can be a sizzling and sexy start to spring. Pro tip: To avoid resentment and other unpleasantries, make sure you spend quality one-on-one time with your love interest this month.
It's not just Venus and Mars in this erotic zone of your chart, Leo. Expansive Jupiter and enchanting Neptune are also in Pisces, and when they make their ultra-rare convergence on April 12, it could be a day for mind-blowing fantasies to be fulfilled. On the flip side, if you or a partner is dealing with an addictive behavior pattern, things could get a bit out of control, and you may be forced to confront an unpleasant truth.
No judgment, Leo, but if you need to bring yourself or a relationship back to healthy ground, a good day for open dialogue and to set firm boundaries arrives on April 30. That day, amorous Venus will unite with expansive Jupiter in Pisces, setting the stage for an intense but honest conversation. Venus and Jupiter are known as the "benefics" because of their positive and helpful influence. April 30 is also the date of a Taurus solar eclipse in your structured tenth house. Start any talks with a clear set of ground rules that you both agree to follow.
Fly free, Leo! Until April 19, you're feeling pumped about your prospects, thanks to the Sun traveling through Aries, your ninth house of independence and blue-sky thinking. When you find yourself in this place of limitless possibilities, your ideas and plans get grander by the minute. (No wonder you're so inspired!) You could decide to begin a sideline or freelance gig, join a start-up or launch something entrepreneurial that could eventually give you the agency and financial freedom you crave.
On April 1, the Aries new moon in this inspirational sector of your chart could bring a whole new direction to your life. Perhaps you stumble across something that is totally meant to be your purpose, or you might partner with someone who brings a new opportunity—and fast! With go-getter Mars in Aquarius and Pisces this month, dynamic duos heat up. Stay alert and on your toes; let yourself entertain offers to collab. But don't rush in! The Taurus solar eclipse on April 30 could bring a professional opportunity from the wilds of left field, and you'll want to be available over the two weeks following to see what comes your way.
Get soul-centered business mentorship from us! Join Astropreneurs.
Calling all mystics on a mission! Got a brand, business or passion project you're developing? We want to be your mentors. Our new Astropreneurs monthly mastermind group teachclass="body-el-link standard-body-el-link" es soul-centered entrepreneurs the tools of modern business and astrology—with a supportive community and a private platform. https://galaxy.astrostyle.com/astropreneurs
Love Days: 19, 23
Money Days: 2, 13
Luck Days: 28, 10
Off Days: 8, 21, 26
This content is created and maintained by a third party, and imported onto this page to help users provide their email addresses. You may be able to find more information about this and similar content at piano.io