Four killed after disbandment of Ebubeagu — Umahi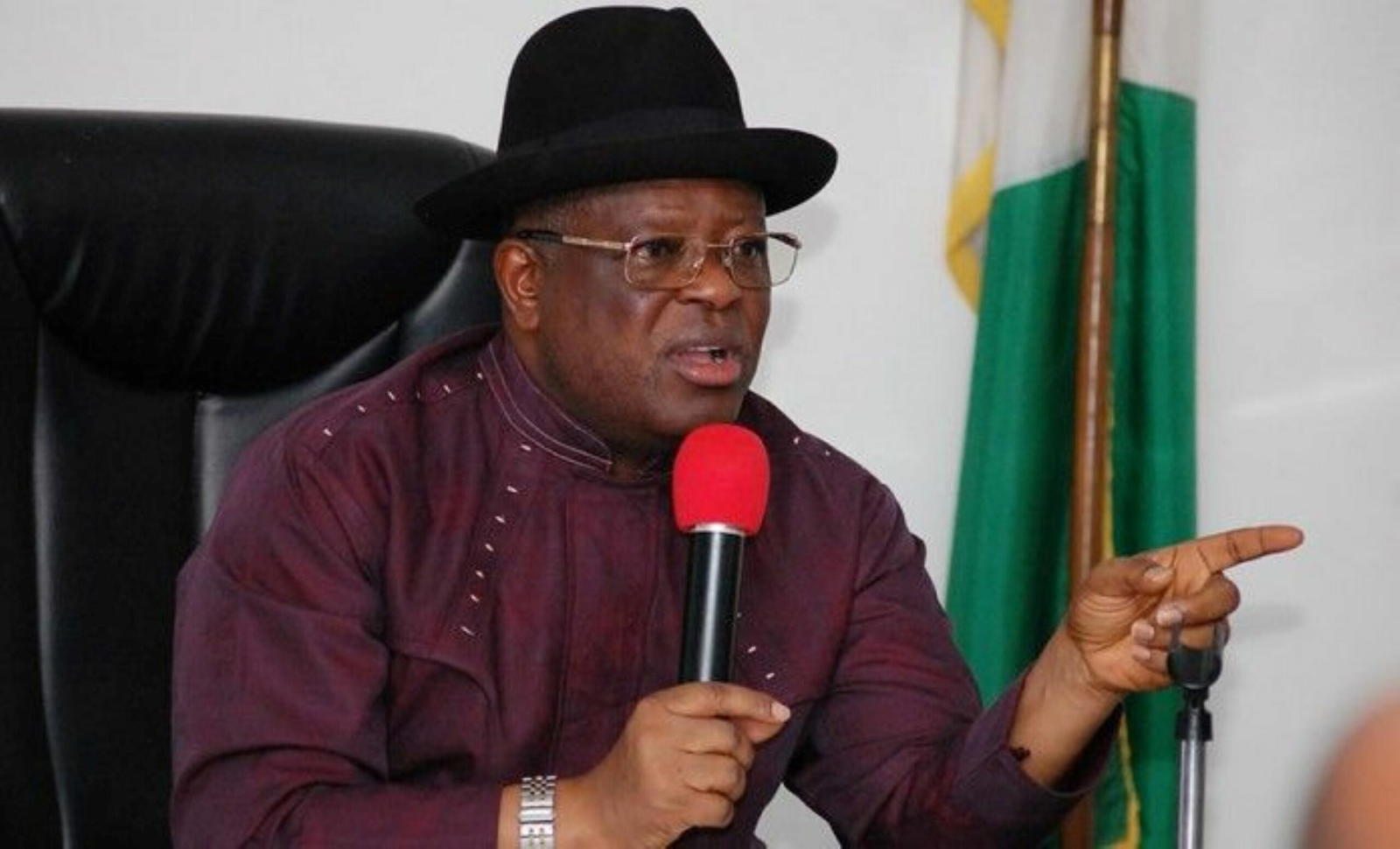 .
… desperation is what is causing violence, attacks
By Peter Okutu, Abakaliki
Governor David Umahi of Ebonyi State, Sunday stated that four persons have so far lost their lives barely some days after the disbandment of the Ebubeagu security outfit by the Federal High Court sitting in Abakaliki
The Governor stated this while briefing Newsmen shortly after a marathon meeting with security chiefs at the Muhammadu Buhari Lounge of the Ebonyi International Airport in Ezza South Local Government Area of the State
Umahi who stated that desperation on the part of politicians was the reason behind some of the attacks and violence recorded in the State, called on security operatives, including men of the vigilante groups not to infringe on the rights of any Ebonyi person
He stated that the establishment of two vigilante groups will further aid the policing of the State, especially during this period of elections.
According to him: "I had a marathon meeting with security chiefs. There's no way a Governor will accept violence in a State. Desperation is the problem. Am not into struggling with anybody.
"Desperation is what is leading to the attacks and counterattacks in the State. Some vigilante members are in custody. Four people have been killed after the ban on Ebubeagu.
"If you come to Ebonyi State, is not everybody that loves me. 99.9 loves me and the other fraction that hates me, maybe because am not meeting up with their needs. Our job is to instil confidence in others. Do not compare Ebonyi with any other State.
"We are not owing nobody pension in Ebonyi State. We have paid N3 billion for gratituity. There are people earning salaries but they are not civil servants. I set up a Committee through the Deputy Governor. So we are committed to paying the gratuity to workers of the State.
"I think generally that God is set to do great things in the country. If it is God's will, He will bring Asiwaju to power. t's about the people. Blame yourself; you're the people that propagated the ideology of IPOB. They get into drug and idolatry. They are seen with live tortoises.
"We are talking to our people. Can they kill everybody, No? The people must rise for the election to hold. If there's no vigilante in this town, you will be afraid to come out. Two new vigilantes has been established.
"There's no Ebubeagu in Ebonyi. Even if we appeal, I will not reconstitute them. If an Igbo man becomes President, he cannot develop Ebonyi State. We have served enough and it is time for others to serve us."