Austin Butler Is a Fiery Revelation in Baz Luhrmann's Elvis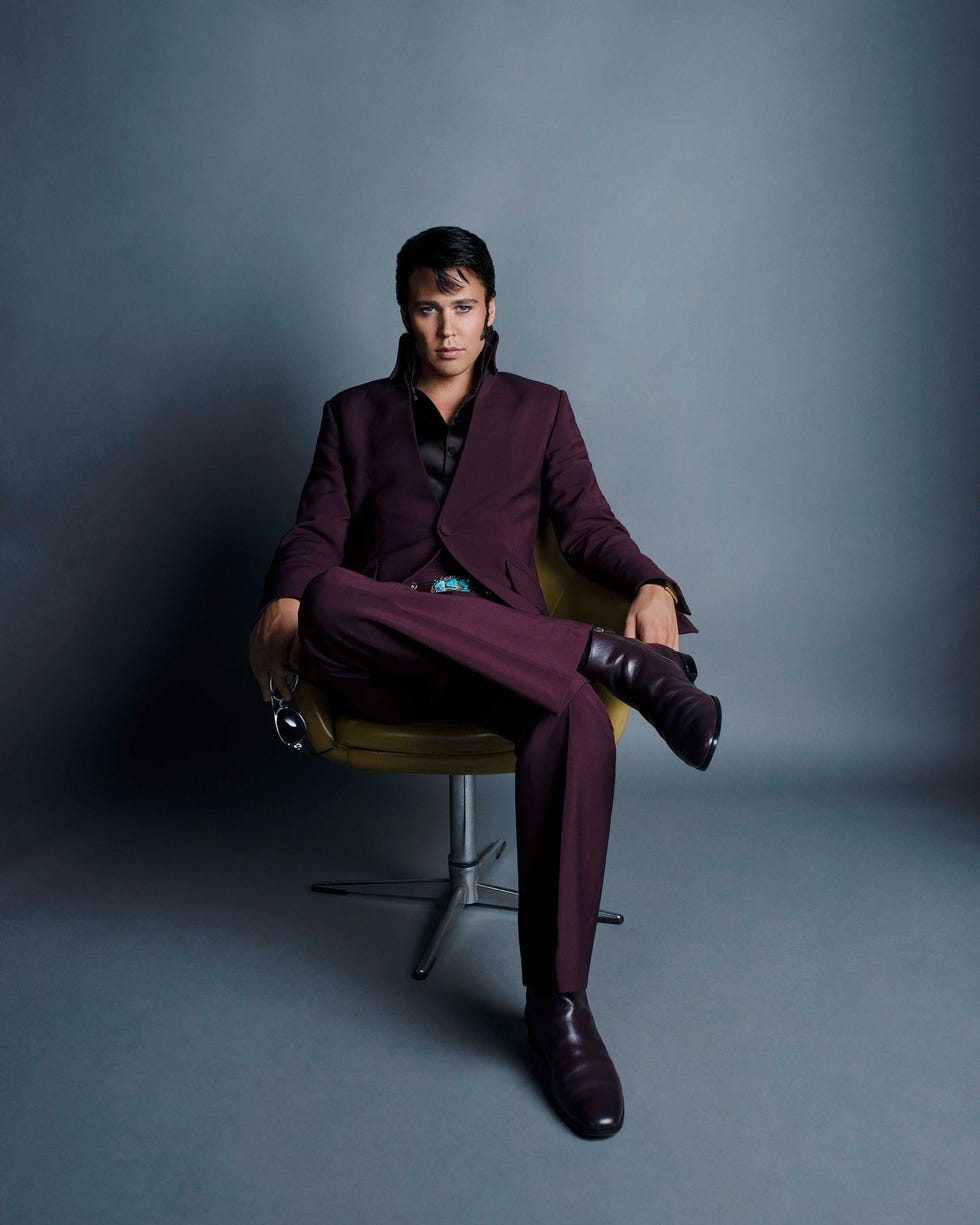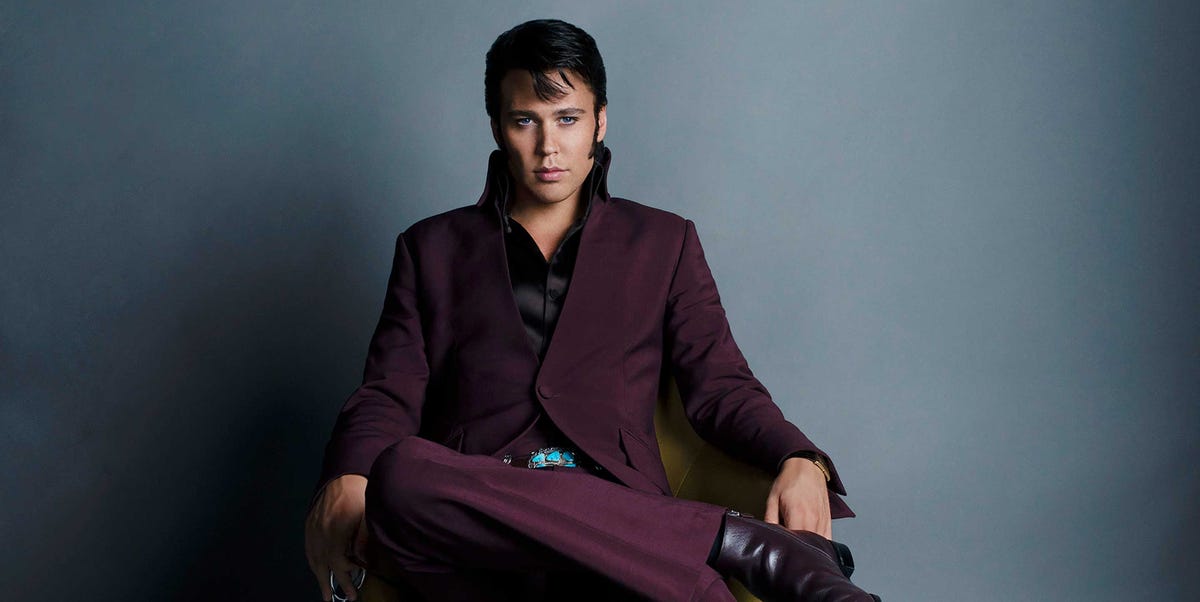 "A reverend once told me, 'When things are too dangerous to say, sing,'" says Austin Butler in the trailer for Elvis, out June 24. And in Butler's portrayal of the music legend, audiences will certainly hear (and see) a side of Elvis that so many tried to censor, especially from the waist down. "He was punk before punk existed," Butler says. "He was rolling on the stage, spitting. We got to show what you don't get to see in the [archival] footage."
The film, directed by Baz Luhrmann, also stars Tom Hanks as Elvis's manager, Colonel Tom Parker, and Olivia DeJonge as Priscilla Presley. It explores the singer and actor's life and work through his relationship with Parker during an era of social upheaval and "the repressed '50s giving way to liberation," as Butler puts it.
A wave of unrest following the murder of George Floyd preceded Elvis's filming in the fall of 2020, which had been halted six months prior when Hanks contracted COVID-19. The parallels between the time period of the film and the tumult of the present day were not lost on Butler. And, with regard to the pandemic, he cherished being able to provide a few moments of joy and normalcy to about 500 extras during the concert scenes. "They hadn't been allowed to go to a club in eight months—hadn't been able to hug anybody for a long time—then suddenly, through all these safety protocols and testing, they were there," he says. "And we wanted to give them the best show possible."
More so than a biopic, Luhrmann sees the film as an exploration of America in the middle of the last century, zeroing in on the relationship between business and art. "When that relationship goes off-kilter, when it's only about the sell, or about putting your name on something, that's when culture and society get unbalanced," he says. "That's why, for me, the relationship between Colonel Tom Parker, a genius at promotion, and a purely spiritual and truly vulnerable artist like Elvis was the great door through which to explore these themes."
This content is imported from YouTube. You may be able to find the same content in another format, or you may be able to find more information, at their web site.
Luhrmann says he considered "quite a few gifted artists" for the titular role, including, reportedly, Harry Styles and Miles Teller, but when he came across a video of Butler "in such a ball of emotion, playing and singing 'Unchained Melody' in a bathrobe at a piano," he knew he'd found his Elvis. "From that moment on, and every moment I knew him through the audition process, he literally lived the lives of Elvis," he says. If Luhrmann had had any hesitation, an unsolicited phone call from Denzel Washington sealed the deal: "[Washington] had just starred opposite [Butler] on Broadway in a production of The Iceman Cometh, and said that he'd never met a young actor with such an intense work ethic."
Butler spent a lot of time with his grandmother as a child, and she always watched Elvis' films, he says. "He's become almost like the wallpaper of society, where everybody has this idea of him." Finding the King's humanity was more complicated. At first, Butler didn't think he had much in common with him. "I am a very shy person," he says. "But then I heard stories of how he wanted to play the guitar as a kid but was so nervous, he'd ask everybody to turn around and turn out the lights. And Elvis lost his mom when he was 23. I lost my mom when I was 23. That changes you as a person. It caused me to think, Okay, he is human, and not as far from me as he once may have seemed."
A version of this article appears in the May 2022 issue of ELLE.
This content is created and maintained by a third party, and imported onto this page to help users provide their email addresses. You may be able to find more information about this and similar content at piano.io