Blueprint To Move Nigeria: What Is Wrong With Trying Democratic Pragmatists And Institutionalists Like Osinbaj – The Nigerian Voice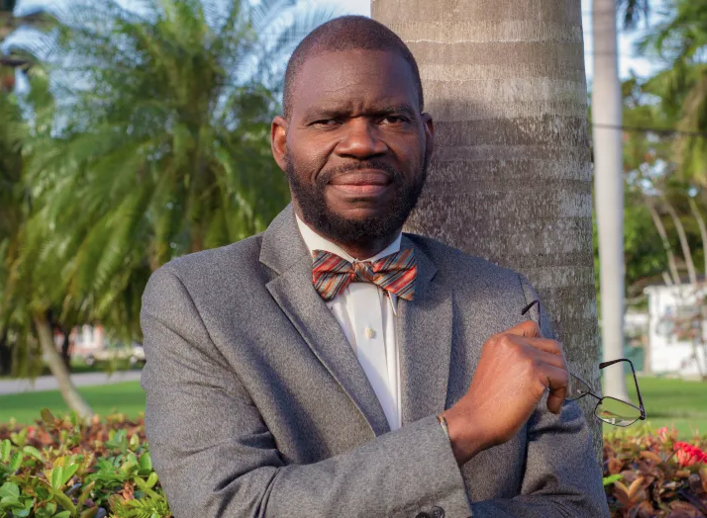 What do Nigerians from all walks of life; poor, rich, North, South, East, and West have to lose by conducting Nigeria's civic and security affairs democratically?
Nigeria is still young enough to develop its own healthy leadership system, create an entrepreneurial environment, and provide an institutional framework to help restructure the economy.
What is wrong with providing mentally and physically fit, strong, and trained leaders that can envision the right course and appropriate attitude for the people to emulate?
What's wrong with Nigerians reconditioning themselves to stop loving thieves who vie for power, know the weaknesses of the people they want to rule, and ride freely with ethnic and religious marks, illegal or unethical gifts?
What is wrong with using proven democratic institutionalists that will build inclusive political and economic institutions to empower the civil servants to do that which is right?
What is wrong if Nigerians, for the first time, psychologically, spiritually, and physically disregard native old politicians like Asiwaju Bola Tinubu and former Vice President Atiku Abubakar who use the people to vote them into power, let their money fail them this time.
What is wrong with promoting a positive leadership that aims to bring in good governance, education, power supply, economic stability, and an end to insecurity as well as corruption, among others?
What is wrong with getting a national leadership that supports an environment where corruption does not manifest itself in the media and in journalistic practice, in order to advance transparency and accountability?
Given the inherent ethical challenges in the Nigerian leadership, the likes of Nasir El-Rufai of Kaduna State and Vice President Yemi Osinbajo are certainly no angels, but what is clear is that, emotionally, Nigerians are tired of outdated politicians like Atiku and Tinubu with chronic experiences of attention seeking and self-serving.
Is it not time for Nigerians to employ institutionalists like El-Rufai and Osinbajo who direct progress and help the nation achieve the dreams of the founding fathers like Anthony Eromosele Enahoro in order for Nigerians to start believing in the future of their own country?
It is time for a leadership model that will not be indifferent to the Nigerian people with regard to stopping them from destroying their own country through their ongoing identification with bad leadership.
As a psychological scientist, I do not engage in religious prediction. But in the manner of a psychological institutional analyst with a focus on African matters, I predict, unless Nigeria is no longer in existence, that the next President will be Yemi Osinbajo, with Nasir El-Rufai and other progressive institutionalists in his administration.
As a leader in a growing and multifaceted society like Nigeria, Osinbajo has largely kept a low profile during the Buhari administration. To help understand this man who is a heartbeat away from the presidency, here are some things you should know about Osinbajo, his personal background, and his political psychology.
He is a reassuring pick for Nigeria's Christian religious population and loved by the religious Islamic moderates in the North. admired by the masses.
Yemi Osinbajo is a Lagos born Nigerian of Yoruba ancestry. Intellectually, he is skilled in history and oratory. A law graduate with distinction from the University of Lagos. He is a graduate of the London School of Economics, where he obtained a Master of Laws degree. A Professor of Law, with a focus in public law at the University of Lagos. He is an expert on conduct and discipline through his work with the United Nations.
A senior pastor at the Redeemed Christian Church of God. He is married to the granddaughter of Obafemi Awolowo, and they have children.
As one who is interested in political philosophy, he helped in the formation of the All-Progressives Congress along with other Nigerians. Osinbajo, helped design and produce a strategy for the new political party: "Roadmap to a New Nigeria", a document published by APC as its manifesto if elected to power.
The focus of the document includes the need for free schools, addressing poverty and the needs of children and youth. He has been a Vice President since May 29, 2015, under President Muhammadu Buhari, and he has once served as an Acting President a few times while the President was receiving medical treatment in London.
Osinbajo is currently in his second term as president. He is known for his loyalty to the nation and the people. He is not a tribalist. He does not present as a weak or sick man. He is very young. In the North of Nigeria, he is seen as trustworthy, loyal, and honorable. But he is not a yes man. On a psychological note, based on commentaries, he presents himself as a Nigerian with good political ethics.
As a political figure, Osinbajo is firm in his uncompromising liberalism. Despite perceived religious and personality differences with his boss, Osinbajo has shown steadfast loyalty to Buhari. Osinbajo has gained fair criticism from all partisan groups because of his progressive national attitude.
Osinbajo appears to be a person who is easy to make personal friends with across political parties. At no time has Osinbajo, especially before the current political primaries, shown any open eye regarding his political future as he tries to do his present work.
Along with this psycho-political map of Osinbajo are some comments on Nasir El-Rufai.
El-Rufai is a Kaduna born Muslim with a modest background. As a child, he lost his father, and fortunately for him, he had an uncle who sponsored his early schooling. He is in an expanded marriage with children.
El-Rufai received a bachelor's degree in quantity surveying with first class honors from Ahmadu Bello University in Zaria. It is important to know that while in Barewa College, the house captain of his dormitory was President Umaru Yar'Adua, a known non-tribalist and a man of goodwill, simplicity, and humility, who died at the age of 58 from health complications.
El-Rufai holds an MBA from Ahmadu Bello University, as well as professional and post-graduate training from institutions such as Georgetown University's School of Foreign Service in Washington.
He has as his area of focus advanced studies in privatization and leadership. A law graduate from the University of London; and has a master's degree in public administration from the John F. Kennedy School of Government at Harvard University. He received the Kennedy School Certificate in Public Policy and Management, having worked as an Edward A. Mason Fellow in Public Policy and Management.
He has extensive experience in quantity surveying consulting and has served in management positions with international telecommunications companies. A man whose political career started as an economic advisor to the military head of state, General Abdulsalami Abubakar. He has worked with the World Bank and the International Monetary Fund. Under President Olusegun Obasanjo, he served as director of the Bureau of Public Enterprises, and secretary of the National Council of Privatization.
As a Minister of the Federal Capital Territory during his tenure, he officiated over a sweeping transformation of the federal capital, earlier damaged by corruption.
El-Rufai, along with others, led the reform of the Nigerian public service and, at various times during his tenure as Minister, he oversaw the Federal Ministries of Commerce and Interior. He also chaired several high-profile cabinet committees that led to the establishment of a mortgage system in Nigeria and the National ID card system for Nigeria.
He once went into self-imposed exile and became a vocal critic of the Umaru Yar'Adua administration. He boldly returned to Nigeria in 2010 and was arrested for corruption charges by the Economic and Financial Crimes Commission (EFCC). He was cleared of corruption charges. In 2011, he joined party politics with the Congress for Progressive Change, supporting Muhammadu Buhari's campaign. He served as a deputy national secretary of the newly formed All Progressives Congress. In 2015, El-Rufai was sworn in as the Governor of Kaduna State, and he is currently in his second term.
He has had serious criticism in many areas, such as not reportedly obeying court orders and being known to be hard on human rights issues, journalists, and protesters, but I see him as one who is open to public counseling, especially as a progressive political figure.
In a dogged society like Nigeria, El-Rufai, who is sometimes too stubborn and stern— all of which are admirable leadership characteristics will tie well with Yemi, a much more level-headed man.
Psychologically, Nigeria in the last 20 years has been crying out to get some degree of sustained economic, education, welfare, health, security, and peace for the people. Osinbajo and El-Rufai seem to believe that one way to strengthen Nigeria's peace and security is the establishment of a state police. which should also include decentralization in the judiciary, corrections, and many other critical systems.
Osinbajo and El-Rufai have been fully trained in civilian leadership styles, which are much needed in a diverse environment like Nigeria. They understand each other's backgrounds in terms of progressive leadership. Their leadership styles will help in navigating diversity. They know it is crucial that Nigerians understand their mission and give them affirmation. Only then can they better contribute to Nigeria and help improve the quality of the people and systems. This is my hope and fantasy, psychologically.
In a progressive Nigeria where, democratic institutions are valued and practiced, the likes of Osinbajo, El-Rufai, and other progressives like Prof. Babagana Umara Zulum of Bornu State, Aminu Bello Masari of Katsina State; Nasir El-Rufai, Kaduna; Muhammad Yahaya, Gombe; and Bello Matawalle, Zamfara State; Simon Lalong of Plateau State; Umar Ganduje of Kano; Abubakar Atiku Bagudu of Kebbi State; Kingsley Moghalu; Peter Obi; Chukwuma Soludo; Oluwarotimi Akeredolu; Omoyele Sowore; Oby Ezekwesili; Chibuike Rotimi Amaechi; Nyesom Ezenwo Wike.
Gov. El-Rufai in 2021 calls for a true institutional, federal, and democratic setting. Nigeria needs progressives to lay out a blueprint for a national strategy and an incoming administration can realign Nigeria institutionally.
El-Rufai's ten (10) responsibilities for the Nigerian state and federal governments are
"This includes decentralizing the police to enable the states to exercise effective control in securing their residents and communities.
''We need to have federal, state, and community police, with each granted sufficient powers to make them effective in securing the areas assigned to them and cooperating closely with each other. "Those expressing concerns about the ability of the states to bear the cost of policing should realize that apart from the payment of salaries by the federal government, most of the operational and capital costs of the Nigeria Police are borne by state and local governments," El-Rufai said.
He said that fear of abuse of state police by sub-national governments is misplaced because a constitutional or statutory framework could be enacted to ensure federal intervention in cases of such abuses.
El-Rufai also said that the constitution should be altered to remove the Police Service Commission because "it is an unnecessary hindrance to effective policing in the country."
''The power to hire and fire police officers should revert fully and totally to the Inspector General of Police, under the supervision of the National Police Council, as envisaged by the Constitution."
"All mineral resources, including oil and gas and solid minerals, in the states, which will in turn pay royalties and taxes to the Federation Account."
''States already control land within their territories, courtesy of the Land Use Act, which is incorporated into the Constitution by reference."
He said that the 'dichotomy and total disconnect between federal institutions issuing licenses for mining and state agencies that ultimately control land and title were impeding the takeoff of mining in the country.'
He said States should be empowered to establish, staff, and run their own judiciary up to the appellate level.
''It is an anomaly to have a National Judicial Council appointing high court judges for states." This should be the responsibility of state judicial councils.
''The remit of the National Judicial Council should be limited to the federal high and appellate courts. The constitutional amendment should clarify that the states can establish courts to exercise jurisdiction in the first instance, or on appeal, on matters for which the states can make laws.
'' In essence, I am suggesting that judges of State High Courts, Sharia Courts of Appeal, and Customary Courts of Appeal should be nominated by the State Judicial Council, subject to confirmation by the House of Assembly,'' he said.
El-Rufai further advocated for states to establish state courts of appeal. Prisons and corrections services should be entirely state-owned and managed.
''The State Court of Appeal will entertain appeals from State High Courts, Customary and Sharia Courts of Appeal, on matters on which the State House of Assembly is empowered by the Constitution to make laws.
''This arrangement will make our judicial processes faster, encourage competition, deepen our jurisprudence, and restore citizens' trust."
"It will also significantly reduce the burden on the Federal Court of Appeal and the Supreme Court of Nigeria.''
El-Rufai said each state should decide the model of democratic local government that best suits it because Nigeria is a federation of the 36 states and the Federal Government.
''Listing the 774 local governments in the Constitution and trying to establish for them direct relations with the Federal Government violates the spirit of federalism."
''Each state should decide how many local governments it can efficiently run and fund for better governance and delivery of public goods."
''Each state should decide what typology of local governance fits its historical, cultural, and administrative circumstances, but the resulting framework must be democratic, with periodic elections at no longer than four-year intervals,'' he said.
El-Rufai also said that ''adopting this proposal means that the revenue allocation formula will specify what proportion of federation transfers is for the local governments."
''No state government shall be allowed under any guise to take control of local government funds, and the Constitution should entrench safeguards and sanctions, including withholding state funds due from the Federation Account in the event of any reported diversions, impoundment, or misappropriation,'' he said.
''For instance, why should the Federal Government be enabled by the Constitution to fix a national minimum wage that it can afford but most of the states have been unable to implement.
''A minimum wage is certainly desirable to protect citizens from exploitation, but it should be on the Concurrent List due to variations in cost of living and ability to pay."
I would add that states should legally establish an independent and impartial election body, a body charged with overseeing the implementation of the direct electioneering process of the state, which must be independent from the federal election commission.
In his continued advocacy for a democratic nation with healthy institutions, Prof. Mike Ozekhome once stated, "Our Democracy Has Not Progressed At All." With El-Rufai and other noted institutionalists, a progressive approach toward democracy in Nigeria could become a reality.
Ah! tearfully, we don tiya, we are tired. It's Time for a Positive Change. A piece on mutual respect between the ruled and ruled in Nigeria. Nigeria is going through a test of democracy, which is necessary for meaningful change in our institutions. Nigeria is undergoing a test of leadership. Whether we can deliver at a moment of national anxiety is the question, but with the current challenging political climate, I believe we are closer than ever to getting there. Let's see if we can land it.
John Egbeazien Oshodi, who was born in Uromi, Edo State in Nigeria, is an American based Police/Prison Scientist and Forensic/Clinical/Legal Psychologist. A government consultant on matters of forensic-clinical adult/child psychological services in the USA; Chief Educator and Clinician at the Transatlantic Enrichment and Refresher Institute, an Online Lifelong Center for Personal, Professional, and Career Development. He is a former Interim Associate Dean/Assistant Professor at Broward College, Florida. The Founder of the Dr. John Egbeazien Oshodi Foundation, Center for Psychological Health and Behavioral Change in African Settings. In 2011, he introduced State-of-the-Art Forensic Psychology into Nigeria through N.U.C and Nasarawa State University, where he served in the Department of Psychology as an Associate Professor. Currently, a Virtual Behavioral Leadership Professor at ISCOM University, Republic of Benin. Founder of the proposed Transatlantic Egbeazien Open University (TEU) of Values and Ethics, a digital project of Truth, Ethics, and Openness. Over forty academic publications and creations, at least 200 public opinion pieces on African issues, and various books have been written by him. He specializes in psycho-prescriptive writings regarding African institutional and governance issues.
Prof. Oshodi wrote in via [email protected]
Disclaimer: "The views/contents expressed in this article are the sole responsibility of the author(s) and do not necessarily reflect those of The Nigerian Voice. The Nigerian Voice will not be responsible or liable for any inaccurate or incorrect statements contained in this article."