Emily in Paris Season 3: Everything We Know So Far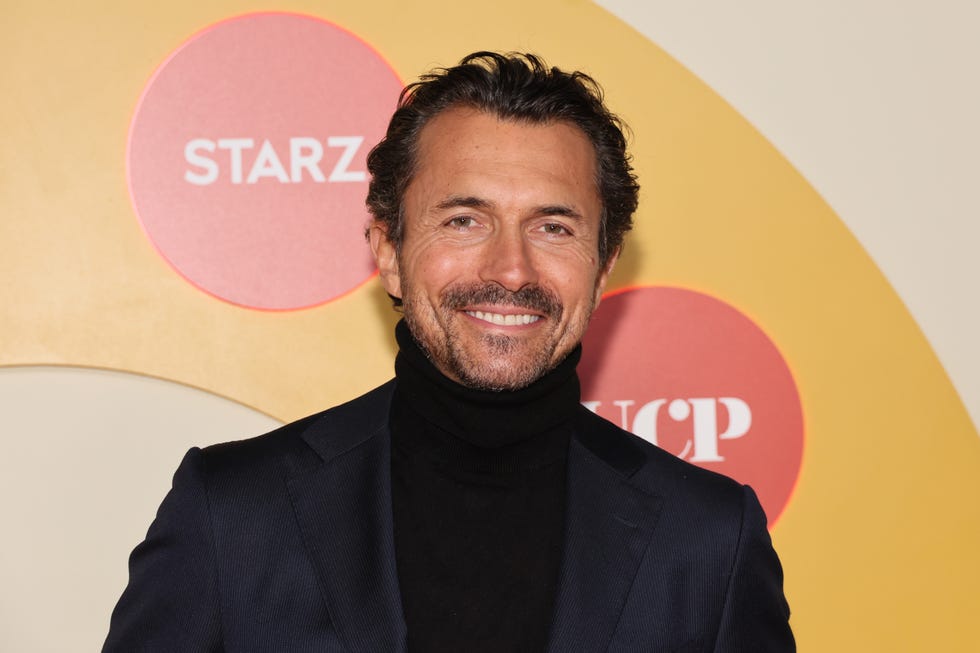 Spoilers ahead for season 2 of Emily in Paris.
The critically maligned but audience-beloved Netflix series Emily in Paris is finally back for season 2, and with it comes an expectedly wild wardrobe, a stormy love triangle—and, wow, some actual conversations in French? Yes, you read that right: Emily Cooper (Lily Collins) is finally attempting to conquer the language after settling into Paris from her native Chicago, though if season 2's events are any indication, she has a long way to go before she can call herself a true Francophile.
Still, she must be doing something right during her many mishaps in the City of Light. By the time the finale rolls around, she has a major decision to make: Will she stay in Paris forever with the man she's in love with: chef Gabriel, her friend Camille's ex? Or will she start a long-distance relationship with Alfie, the businessman she met in French classes? Top that off with a new job offer from Sylvie, her former boss at marketing company Savoir, and a possible promotion back in the States, and Emily has a lot to consider ahead of next season. The finale ends with a killer cliffhanger: "Hi Sylvie, it's me. I've made my decision," Emily tells her erstwhile boss mere seconds before the credits pop up. Way to make us wait, Darren Star.
As we wonder whether Emily will reignite her romance with Gabriel—or turn to a newer, decidedly more British beau—it's worth asking what happens after the troubled waters settle. Will Emily jet back to Chicago next season? We have reason to expect not, at least not yet. Here's what we know about Emily in Paris season 3, and as well as what the cast and crew have hinted about what's to come.
Will there be a season 3 of Emily in Paris?
As of January 10, Netflix has officially renewed their hit dramedy for seasons 3 and 4. This comes as little surprise: Prior to the announcement, multiple cast and crew members had spoken out about filming another season, if not several more.
"I hope viewers find more of themselves in different characters, and feel seen and represented in the show," Collins told Glamour in her December 2021 cover story. "And I hope that we get a season three, because I really hope we get to come back and do this again."
And in an interview with ELLE.com, Emily in Paris costume designer Marylin Fitoussi revealed she already has ideas for season 3's wardrobe. "My dream for season 3 would be to recycle costumes [from] season 1," she said. "I don't know if we can do that, but I'm dreaming to bring some of Lily's most iconic outfits to the recycling workshop and see what they can do and recut and make."
Show creator Darren Star seemed to think there's plenty more material to come. "Once we get season 3, I'll start thinking [about ideas]," he told People on December 23.
Will Emily accept Sylvie's job offer? Will she stay in Paris?
Turns out, Collins has no idea. "I'm dying to know what that decision is, 'cause I don't know," Collins told ELLE in a December 23 interview.
She revealed Star hasn't even told her whether Emily will take the job with Sylvie, head back to her old boss, Madeline, in the States, or trek back and forth to London with Alfie. "No, no, no, like, genuinely I'm as confused as Emily was," she said. Even the direction for the cliffhanger scene confused her: "They're like, 'Okay. And then you've made your choice and you're just gonna say it,' and I'm like, 'Okay, but what is it?'"
For his part, Star's comfortable sitting on whatever he knows. "I have a very strong idea [of what Emily chooses], and I think the thing is, there's no right choice," he told ELLE. "There's no choice that's gonna make everything better and please everybody. And I think Emily also is…a bit of a people pleaser, and she's gonna make a decision that's gonna make some people unhappy. And she's gonna have to deal with that also next season."
Who will Emily end up with?
At the end of Season 2, we see Emily confronting her feelings for Gabriel head on after a promising connection with the English Alfie, play by the very hunky Lucien Laviscount. Unfortunately, she's too late to reconcile—at least this season. In an interview with TVLine, showrunner Darren Star explains that Season 3 will definitely see Emily grappling with the fall out from her romantic confession.
"She does have very strong feelings for Gabriel," said Star. "That's a question she's going to have to confront is, how can she manage her relationship issues with her work issues, both of which, by the end of season two, are hanging in the balance."
But what about Laviscount? Star says, "I love Alfie, personally. I wouldn't write Alfie off, and I don't think Emily should, either. London's not far from Paris."
No answers, but a very promising new love triangle to keep us hooked. We can look forward to more Alfie in season 3 though; Netflix confirmed on Apr. 10 that Laviscount will return as a series regular in the next chapter.
When might the next season come out?
Considering both seasons 1 and 2 of Emily in Paris dropped in the latter halves of 2020 and 2021, respectively, there's precedent to argue that season 3 will come out in fall or winter 2022. That said, for now we can only speculate—and wait eagerly for an official announcement from Netflix.
The streamer did, however, confirm that production would begin in the summer of 2022. In April, actor William Abadie claimed it would be starting in June in an interview with US Weekly.
"We're fully in pre-production and I think we're supposed to head to Paris early in June, so I'm foreseeing a little bit of that soon to come," Abadie said at the York Academy of Arts Tribeca Ball on Wednesday, April 20. "I'm also foreseeing, with the arrival of Alfie and London, we maybe spend a little time over there."
He added, "Nothing has been [made] official, so don't take my word for it, but I think it might happen that we might end up in London for a minute."
This post will be updated.
This content is created and maintained by a third party, and imported onto this page to help users provide their email addresses. You may be able to find more information about this and similar content at piano.io