Capricorn Monthly Horoscope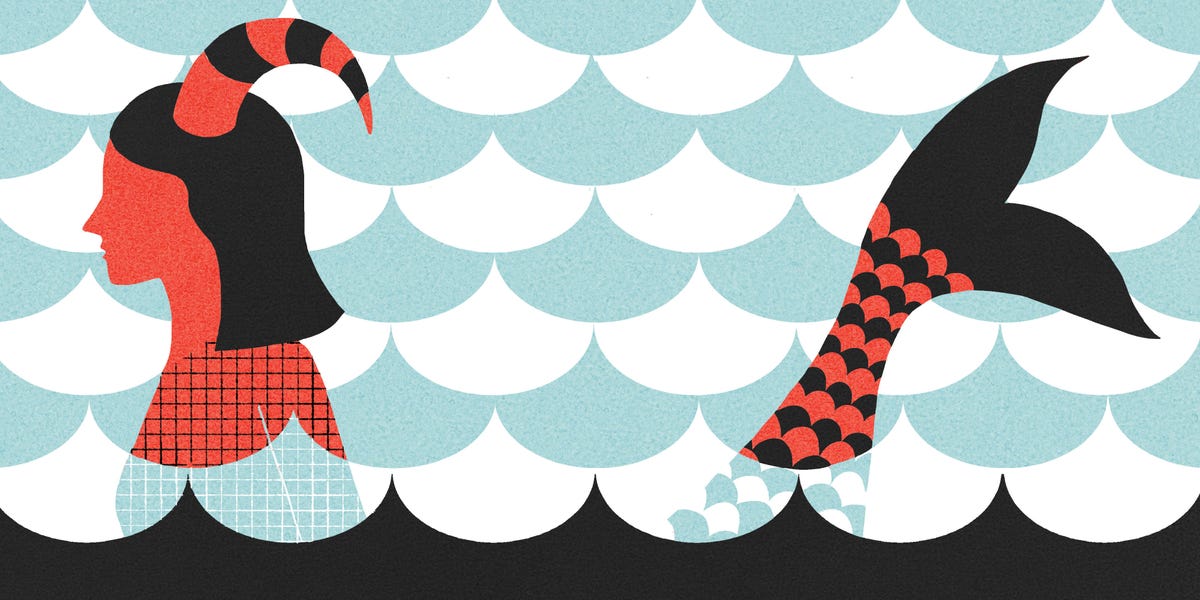 MONTH OF March
Gag order: lifted! The Sun is swirling through Pisces and your communicative third house until March 20, boosting your powers of persuasion and helping you find the right words for every occasion. You're such a hard worker, Capricorn, but you'll accomplish more by getting out and circulating. Hit some local hotspots, commune over coffee (on Zoom or IRL) with a client prospect, and reconnect with your friends, especially if outdoor meeting places start opening up.
Not that you won't want to mix business and pleasure. On March 6, both magnetic Venus and passionate Mars move into Aquarius and your second house of work and money. While life will get busy, it will be a relief to be out of the hot seat as both planets have been journeying through YOUR sign all year. Venus has been on an extended run through Capricorn since last November 5 and Mars since January 24. While you should be feeling pretty fierce and independent, it's also been kind of exhausting—especially while Venus was retrograde from December 19 to January 29.
Did you have a lot of big ideas but not enough time to pick one and really sink your teeth into it? In March, you can sort through all those brainstorms and pick one or two top contenders to build. Prioritize the concepts that are most aligned with your values while having some nice profit potential. (It is possible to think about your bottom line AND your ethics at once.) With zero retrograde planets all month, there's nothing stopping you now!
On March 20, the Sun moves into Aries and your fourth house of home, family and self-care. Aim to get more of that elusive work/life balance—or integrate the two better! If you WFH, make sure you carve out better separation between your home office zone and your relaxation stations. Declutter and decorate to welcome the new season and invite fresh energy into your personal space.
Pisces season catalyzes communication
Don't let a good idea go untended this month, Capricorn. While the Sun's in Pisces until March 20, your creativity and curiosity are bubbling. And while it may seem like a distraction from your duties to stop and listen to a podcast, catch up with a friend or write a divinely inspired blog post, it's far from that! Pisces rules your communicative third house, and your power this month will come from "who you know" not "what you do." Spend time building connections to kindred spirits old and new.
An ideal date for any important conversations is March 2, when the annual Pisces new moon sparks a six-month cycle that could lead to collaborations and exciting news. Explore the options but give yourself due time to let these relationships develop. Between now and the September 10 Pisces full moon, a conversation could evolve into a joint project, perhaps one that involves media, teaching or writing.
Got an idea to pitch or a big ask to make? Now's the time, Capricorn. Intuitive Pisces helps you connect with people on an emotional level, and once you've made that link, they'll be eager to get onboard with you. With your mind racing a mile a minute, schedule brainstorming sessions at work and catch-up chats with friends you've lost touch with. Thirsting for new ideas? Poll friends for their favorite podcasts, whether you're learning about NFTs or stoking some other curiosity.
Reach out to them on March 5, when the Sun and abundant Jupiter make their once-a-year meetup. Nicknamed the "Day of Miracles," this is believed by some astrologers to be one of the most fortunate dates of the year. A person you connect with today could turn out to be a prime player on Team Capricorn, but vet them with care.
The March 3 Mars-Venus-Pluto conjunction lights your fire!
Get ready for a red-letter day, Cap! On March 3, impassioned Mars forms a potent conjunction with game-changing Pluto in your sign—something that hasn't happened in two years, and a phenomenon most people will never experience. You've been working steadily to reach a higher level, and this could be the moment others see you in your full, radiant splendor. Speak from your heart, stand out from the pack and let yourself shine. While you might prefer to hide out on the sidelines, it's time to take your place among the influencers. With magnetic, attractive Venus forming a cosmic "throuple" with Mars and Pluto, your allure is even stronger. Time for a new set of headshots or to unleash one of your creations on the world? There may be few days better than this one!
The March 18 Virgo full moon brings abundance and adventure
Knock, knock, Capricorn: Aren't you due for some vacation time? The March 18 full moon in Virgo sparks up your ninth house of travel, inspiring you to hit "book now" on a bucket list trip. The ninth house also rules entrepreneurship and learning. If you're thinking of starting a business (or have a budding venture underway), take an important action today. A class or workshop could deepen your knowledge, giving you more confidence about putting yourself out there. Have you been procrastinating on an important conversation? The full moon in your outspoken ninth house could get the #RealTalk flowing. Be kind and respectful, but don't hold back the truth. There, don't you feel better with that off your chest?
Aries season begins March 20 at the spring equinox
No rest for the weary? Au contraire! On March 20, the Sun zips into Aries and your cozy fourth house, officially giving you permission to downshift. The next four weeks are all about catching up on your z's and taking time for numero uno. With any luck, the flurry of social activity and work responsibilities will slow down a bit and let you catch your breath. As you spend more time at Chez Capricorn, you might notice all the little things that could use some updating or spiffing up. Instead of hitting happy hour, hit the bath and bedding department. Your eye for interiors is extra sharp under this solar surge, and nothing will be more soul-satisfying than a home makeover. If energy feels stuck in a certain area of life, experiment with some Feng Shui principles, starting with your boudoir (check out class="body-el-link standard-body-el-link" our Feng Shui Your Bedroom mini-course: https://galaxy.astrostyle.com/courses/feng-shui-bedroom/).
Dial down the drama at the March 22 Mars-Uranus square
Though you'll try to hold it steady, March 22 could bring some drama out of left field—class="body-el-link standard-body-el-link" be prepared to dodge it! Hotheaded Mars in your income house will clash in a tense square with erratic Uranus in your expressive fifth house. If you've been dealing with work or money stress—like so many people—you may find yourself on the verge of snapping. This irascible Mars-Uranus combo might trigger you to snap before you have a chance to regain your composure, which isn't your usual unflappable style. Watch for people who push your buttons—and consider that the best option might just be to avoid them today.
Get ready for a whole new love landscape, Capricorn! You've been hosting amorous Venus in your sign since November 5 and spicy Mars since January 24, making you the zodiac's hottie but also putting you in the hot seat. (The passion…the pressure!) On March 6, you can bid adieu to BOTH Venus and Mars as they link arms and bungee into Aquarius, landing in your stabilizing second house.
Hosting Venus in your sign since November 5 sounds like it should have been a wonderful thing. And in many ways, it was! But a six-week retrograde (December 19 to January 29) may have found you retracing your seductive steps and hopelessly spinning your wheels—especially with another pandemic wave to navigate.
With any luck, you've managed to do some major soul-searching and reinventing over these four long months, perhaps licking a few old wounds from past loves. As Venus makes a final lap during the first week of March, do what it takes to put the lingering embers of any painful past behind you.
Until April 5, Venus will settle down in Aquarius and your stability-seeking second house, bringing security and sensuality to your love life. And with spicy, passionate Mars riding shotgun until April 14, consistency will be anything BUT boring. You can get into a more predictable groove, figure out where you stand with your love interest—and where things are headed—as you hash out the practical details. What is your actual relationship status right now—not the idealized version of it? The March 28 conjunction between Venus and your ruler, structured Saturn, could set the stage for this important talk.
Moreover, Capricorn, how can you introduce more simple pleasures like touch, affection and romantic quality time? Prioritize anything that brings you back into your body and puts you in the mood for love—and no, you don't need a partner for that. With intensifier Mars heating up your second house of work, money and luxury, you could splurge on a couple of well-deserved treats, whether it's glamping in a luxe and Covid-proofed RV rental or adding a few high-end staples to your spring wardrobe that make you feel like royalty.
Warning: Stress from work and money could encroach on your love life. You might find yourself squabbling over bills or who gets to Zoom at the coveted dining room table and who's stuck letting their coworkers see the bedroom when the virtual backgrounds fail you. Compromise will be your saving grace. Aim to keep a better separation between work and play, especially if you live with your significant other.
Get down to business again! On March 6, energizer Mars blazes into Aquarius and your second house of work and money, revving up your revenue. Although you may have a few extra expenses or demanding projects between now and April 14 (Mars can add stress as much as excitement), this planetary phase only occurs every two years. So take advantage of the momentum and add some muscle to your hustle. Whether you're pouncing on an exciting new opportunity or making extra cash to cover an expense, this is no time to be passive. Intriguing news could arrive at the March 2 Pisces new moon, perhaps involving a chance to collaborate with a synergistic partner, market your expertise or launch a media project. The March 18 Virgo full moon brings a visionary moment, possible with an invitation to travel, teach or write about what you know.
Get soul-centered business mentorship from us! Join Astropreneurs.
Calling all mystics on a mission! Got a brand, business or passion project you're developing? We want to be your mentors. Our new Astropreneurs mastermind group supports soclass="body-el-link standard-body-el-link" ul-centered entrepreneurs with the tools of modern business and astrology—with a supportive community and a private platform. https://galaxy.astrostyle.com/astropreneurs
Love Days: 7, 12
Money Days: 18, 27
Luck Days: 17, 25
Off Days: 10, 14, 23
This content is created and maintained by a third party, and imported onto this page to help users provide their email addresses. You may be able to find more information about this and similar content at piano.io