Jenna Ortega Drops Her Affordable Skincare Routine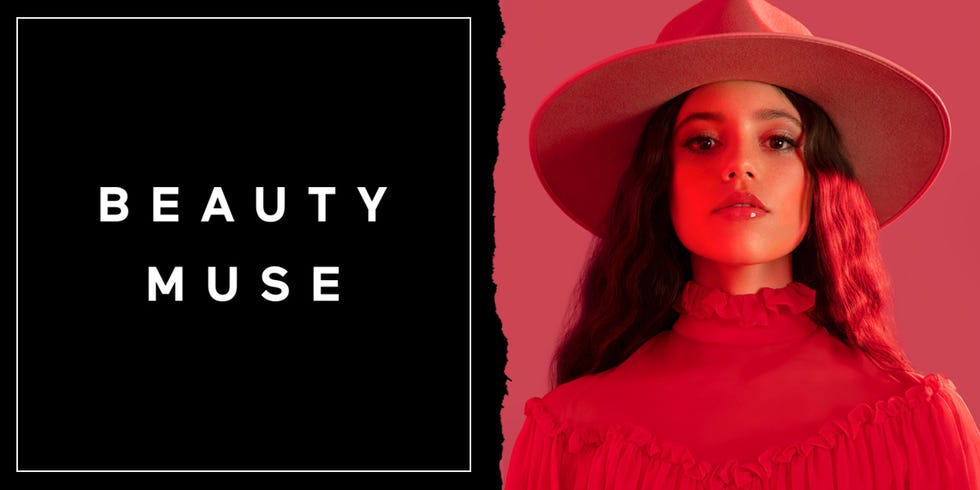 Welcome to Beauty Muse, where we delve into the beauty and wellness routines of women across the globe. Next up is Jenna Ortega, a.k.a. the latest actress to conquer the role of Wednesday Addams. Read on for more.
---
Jenna Ortega's skin has frequently been slathered in fake blood and dirt. But the actress, whose TV and film credits include You, the Scream reboot, and The Babysitter: Killer Queen, gets to slip into the gothic skin of an iconic moody character next, taking on the lead role in Netflix's new spin on Wednesday Addams. "I'm just really, really excited for the young girls who are looking for that bit of representation right now, because I still feel like it's not being done justice or shown in a way that I would like it to be onscreen," she says. As a face of Neutrogena, Ortega takes us through her beauty routine, getting impulse Wednesday Addams bangs, and playing up her freckles.
On Her First Makeup Experience
"I would mimic my older sisters' skin care routine and watch them do their makeup. I started sneaking some of my mom's products when she wasn't around, and my sisters would ask me, 'Jenna, are you wearing mascara right now?' I would say, 'What? No. I don't even have mascara.' Eyes are a really big thing for me, so mascara is pretty up there. Every time I buy mascara, I grab a different one, just because I like seeing what's new."
More From ELLE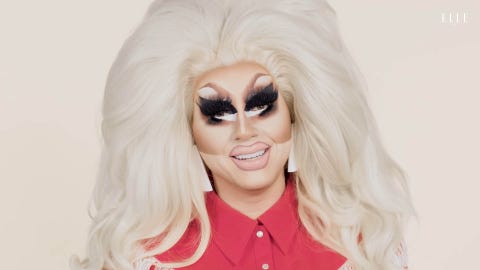 On Her Skincare Routine
"I do a lot of horror films, and my skin cannot stand stage blood. I have instant breakouts every time. That's why I started doing more than the bare minimum with washing my face and staying hydrated. I use the Neutrogena Stubborn Texture Daily Cleanser, because it gives me a deeper clean while still being gentle on my skin. It takes off all the stage dirt and oils, and I know my skin really likes it. And I use sunscreen every day."
On the Iconic Bangs
"Switching things up for projects is always so exciting for me. For Wednesday, we were doing hair and makeup tests at Tim [Burton]'s house, and at one point we tried clip-on bangs. Tim really liked it, but there was just something off about it. So I looked over at the hair dresser and asked, 'Do you want to just cut bangs?' I felt really lucky, because we were on the same page about everything. It was nice to be doing this version of Wednesday, and I've kept the fringe. There's something about bangs that feels so much like myself. I don't care about the extra work that goes into them. I'll go the extra mile for these bangs."
On Her Everyday Makeup Routine
"The look for Wednesday is super gothic—she doesn't wear a lot of makeup. I don't know if it was because I was spending so much time as her, but people were starting to tell me that I looked like her, even when I wasn't working. Now when I do my makeup, there's still that alternative bit. When I have dark eye makeup on, it's smudged black liner that I don't blend all the way into the waterline. I also really like blush right now. If I don't put some on my cheeks, I put some on the tip of my nose because it emphasizes my freckles, which I really love."
On Representation
"I wasn't looking to do TV again, but a big part of the reason why I said yes is because of the representation factor. I know the feeling of growing up and not being able to relate to the people onscreen or never really seeing myself. When you see that [someone] is always the side character, that the pretty girl looks the same, and it's never [someone who looks like you]—it affects your self-esteem and self-worth growing up. Wednesday is such an iconic character, and such a badass. It's really important that her history as a young Latina was shown for the first time—the heritage being shown as normal. It's nice that there are hints and touches of her heritage there, but it's not overwhelming. That's the way life should be."