Trump co-defendant's lawyer scolded by judge after confessing to leaking damning testimony videos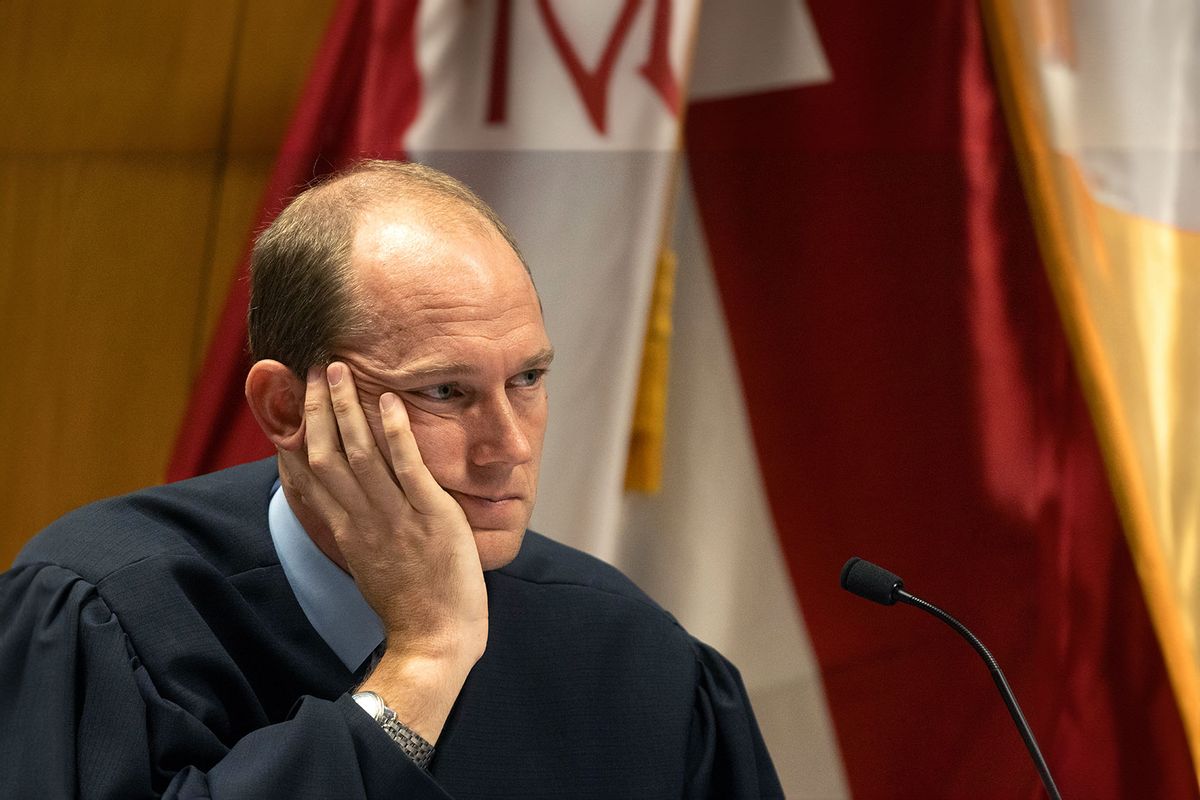 An attorney representing a fired county election employee charged with conspiring with former President Donald Trump as part of his efforts to overturn the 2020 election results in Georgia revealed during an "emergency" court hearing Wednesday that he was the person who leaked a video of evidence that set the media ablaze earlier this week. Jonathan R. Miller III, who represents Misty Hampton, unexpectedly admitted in court that he released to a news outlet the videos showing former Trump lawyers Sidney Powell and Jenna Ellis sharing damning details with prosecutors as part of their recent plea deals, according to The Daily Beast.
The video leak prompted Fulton County District Attorney Fani Willis to renew an urgent request to Judge Scott McAfee to cut off access to materials shared between authorities and defendants, leading to Wednesday's hearing. When the judge asked Miller why he leaked the proffers, Miller defended his actions. "Judge, all four of those people who did their proffers. They stood in front of you. They did their plea. It was all recorded… to hide those proffers that show all the underlying things that went into those pleas misleads the public about what's going on," Miller said.
McAfee seemed unconvinced that journalists should have access to evidence prior to trial and voiced concern about "having open files to have people start litigating the case before we're inside a courtroom." When Miller pushed back, saying that the "public has a right to know," McAfee replied, "Well, that's a good slogan. But do we have any case law that says pretrial discovery is part of our First Amendment concerns?" Though he seemed to side with the DA's office, the judge did acknowledge that there's not much case law allowing for a "blanket" restriction on this information. "We're a bit unmoored in Georgia on this issue," he said, though he gave no indication he would punish Miller for the release.