Nelly Furtado Is Rejoining the Party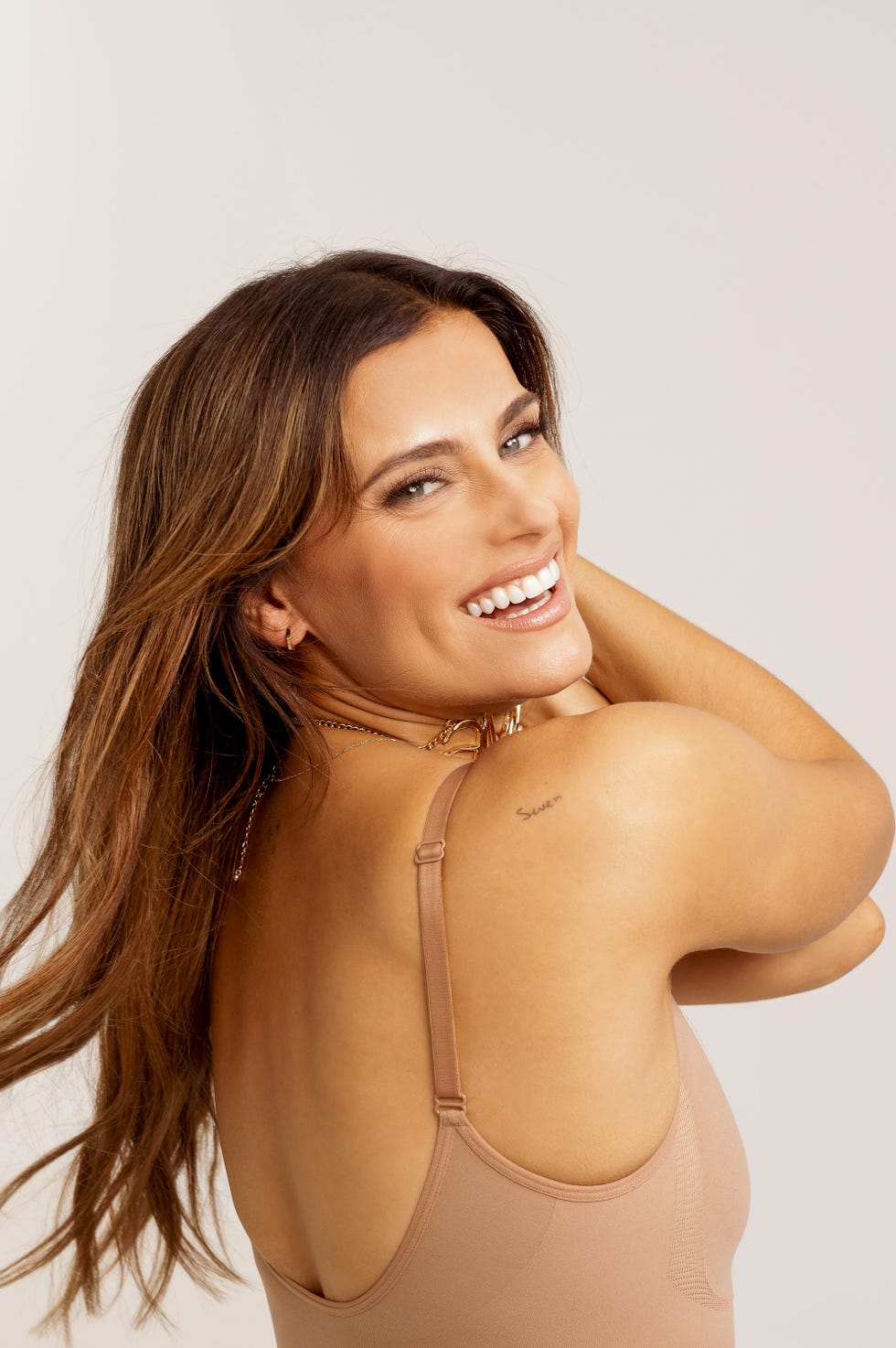 Everyone makes this joke, but Nelly Furtado really is flying away quite a bit these days.
When we link up over Zoom at the beginning of August, the 44-year-old artist is holding a phone up to her face, relaxed in the backseat of a car and on her way to her next destination.
"I just got back from Ibiza," she tells me. Furtado was in Spain to support a DJ set by her new friend, Australian producer Dom Dolla. In 24 hours, she'd join Dolla onstage at Lollapalooza in Chicago, and again at Osheaga Music and Arts Festival in Montreal later that weekend. But the trip she's dying to tell someone about is one that has to do with a little screenshot she teased on Instagram the night before our interview, a music file titled "Nelly x JT x Timbo."
More From ELLE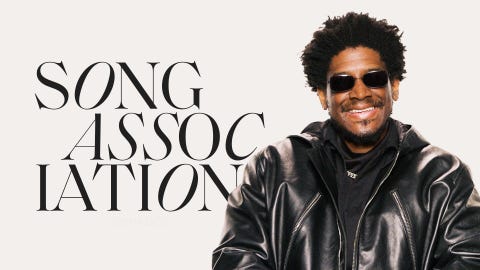 "I couldn't help it!" she bursts out, smiling to herself. "It's so exciting when you see the names together."
Nelly Furtado, Justin Timberlake, and Timbaland, together on a new song for the first time since 2007? Plenty of people agreed. The trio's last collaboration, Timbaland's "Give It To Me," hit No. 1 and fed weeks' worth of tabloid drama as they called out—fairly or not—fellow pop stars and producers who'd crossed them on their rise to the top. In the 16 years since, Timberlake continued to work with the producer on subsequent albums, but Furtado largely left that era and that shit-talking posse cut behind.
Then, in the middle of July, Timbaland reached out. He'd been in the studio with Timberlake working on the follow-up to 2018's Man of the Woods, and told her he "had this beat for me, this song they want to do." Did she want to write on it?
Furtado flew in from Toronto within the week.
"I'm in Miami on two hours' sleep. I have to leave in 12 hours. I'm there just to see Timbaland and to make this song," she says. "I get there and it's like no time had passed. I know that's a cliché, but literally, Tim and I just fell back in our pocket."
The result is "Keep Going Up," a breezy single brimming with motivational Instagram captions (like "I'm no longer settlin', I'm upgradin'"), all over that signature burble. For Furtado, it's a glimpse into her mindset after half a decade away from the music industry.
This content is imported from youTube. You may be able to find the same content in another format, or you may be able to find more information, at their web site.
"My evolution as of late has really come from within. It has nothing to do with external stuff, it's all the love I've put into me," she says. "Like there's one lyric, 'I've been loving myself on the daily.' It's like an exhale because it's like 'Oh, I've actually been doing that, not just pretending to.' I think a lot of times when you're younger, you think you're loving yourself, you think you're putting yourself first, you think you don't care what people think, but you actually do because you don't really have that real self-esteem that comes from the lessons learned, the life lived. … I think for a long time in my life, I was looking for the external things to help me, or heal me, but with time it does get better. I think this new song kind of has that [energy]."
Furtado calls "Keep Going Up" a "continuation of the conversation" of "Give It To Me," one that reframes success as relative to one's own personal journey, rather than an unfriendly commercial competition. To put it simply, the song "feels like a musical hug."
"We've moved beyond the diss track," she says. "It's lighter on the diss, and heavier on the love."
It's a celebrated reunion in 2023, but almost 20 years ago, Nelly Furtado and Timbaland made for an odd couple on paper. The girl swooping through Italian classic "Quando, Quando, Quando" with Michael Bublé, and Missy Elliott's beat-boxing best friend? What?
But Furtado, rising to fame out of Toronto's '90s trip-hop scene, was a crate-digger interested in the possibilities of combining global music and hip-hop with the singer-songwriter tradition. When Timbaland needed an artist for a remix of Elliott's "Get Ur Freak On," Furtado was a natural fit for the track's now-iconic tumbi riff, her nasally voice piercing through the busy palette. Years later, when she was ready to record the new set of songs that would become her 2006 album, Loose, then label president Jimmy Iovine played her some of Tim's new tracks, and her choice of producer was clear.
"It's so crazy 'cause your beats, with an emotional vocal?" she tells Timbaland of their partnership on Loose's "Wait for You Interlude." "It's dope."
"That's what I was saying!" he shoots back. "It's a good combo."
"Our love for each other exists in the music and when we're making music," Furtado says now, "so it's like we have our own secret language together."
This content is imported from youTube. You may be able to find the same content in another format, or you may be able to find more information, at their web site.
Nowhere is that more apparent than on "Promiscuous"—a song that, like many of her 2000s hits, has seen a resurgence on TikTok—in which Furtado and Timbaland go bar for bar, ad-lib to interjection, come-on to coy demurral. Timbaland employed this trick before Furtado, notably on The Pussycat Dolls' 2005 song "Wait a Minute," Timberlake's FutureSex/LoveSounds, and his own star-studded Shock Value albums, but there's always been an extra resonance to his work with her, a giddiness to the recordings. It's like hearing a smile through the phone, their chemistry shooting sparks off the songs.
"I also think we're both freaks, so we can be freaks together in the studio," Furtado says, laughing.
"I think JT and Timbaland have that same connection and love for each other," she continues. "We just respect each other a lot. It's a beautiful thing."
In a recent interview with Entertainment Tonight, Timbaland teased the possibility of a joint album in the works, capitalizing on the energy from the trio's reunion and curating unreleased songs from the past. But right now, Furtado is in the thick of recording a new album herself, working on music every day lately.
"It's non-stop in the studio for me," she says. "I can't keep up with my creativity right now, it's really flowing."
In the six years since her last album, 2017's The Ride, Furtado had her second and third child and decided to "go dark," taking time to recenter herself and focus on family. By doing so, she reestablished a relationship to music naturally when she took her eldest daughter, now 19, to the studio with her a little over a year ago.
"It was really inspiring because that connection gave the music new meaning and made me want to work again and show my kids what I do for a living," she says.
It's a bit of a full-circle moment: Furtado's first stint in Miami's Hit Factory with Timbaland was a trial by fire in figuring out how motherhood and music could coexist while caring for her then 20-month-old daughter. ("Potty-training by day, recording 'Promiscuous' by night!" she joked in a 2016 interview with The Fader.) Now, she has two small children again—"That's a theme for me when I make good music," she says wryly—and music is something she can share with her adult daughter.
"The truth is we've created quite the community in the studio, and she's made friends with people who've been sessioning with me around her age because I work with a lot of people in their 20s." Furtado says. "But no, we haven't really gone clubbing together. Thank God."
In some ways, ending her sabbatical was like coming back to music as a fresh-faced teenager herself. "There's a beautiful thing that happens when you take a break, and you really get to reset," Furtado says. "I just feel like I'm in the zone again, in the zone of creating and writing, and I don't think I'd be here if I hadn't taken time off."
But in other ways, Furtado's experiences in these intervening years and the work she's done to stay grounded affect her music. "Keep Going Up," she says, is an example of a song she wouldn't have been in the headspace to write when she was younger, one that comes from being fully herself and content with where she's at right now.
That new perspective informs Furtado's work as a performer, too. After she met Dom Dolla at Australia's Beyond The Valley festival on New Year's Eve, where he invited her to sing on a remix of "Say It Right," it relit a creative fire, and she started booking shows again this year. "Every concert I do, I'm literally so grateful for every second on stage because it feels like my home, and where I'm supposed to be, and where I can really be myself," she says. "It's not that I never felt that before, but that maybe I'm just more present now and more in the moment, so it's better than ever."
It doesn't hurt that, as she's said, she's created a community of people to share it all with. A peek at her social media accounts over that double-booked festival weekend showed that, when she wasn't refreshing us on her resumé singing the self-referential "Eat Your Man," dancing to Karol G's historic headlining Lolla set, and snapping pics with white-blonde pop princesses Kim Petras and Carly Rae Jepsen, Furtado was hanging out backstage with flamboyant dance music duo Sofi Tukker, and bouncing onstage with Colombian-Canadian artist Lido Pimienta for her song "Nada," and later assisting Bomba Estéreo's Li Saumet with vocals for the band's Bad Bunny collab, "Ojitos Lindos."
"I think that relationship saved me," she says of becoming close with Pimienta, "because I really needed a mom friend who was a performer. I really didn't have that on that level."
Between Pimienta and Saumet, Furtado says, she's found two kindred spirits who understand the competing needs of being both an artist and a mother.
"We have so much creativity, it's hard to balance that with motherhood, but I think it's like a sword," she says. Pimienta puts it best, she says, that children need nurturing, but so does art. "And I think it's a powerful message to send to moms, that your creativity also needs to be nurtured. Your art is so important."
The trio call themselves "las productoras" and encourage each other in their work, dropping by studio sessions if they're in town; Pimienta, a fellow resident of Toronto, is known to Furtado's kids as Tía Lido.
While Furtado is an open conversationalist and quick to laugh, she adopts a long-suffering smile when asked about her own work as a producer—often overshadowed by her hit-making run with Timbaland, even though she's produced on all her albums but The Ride.
"I've been producing since my very first album," she stresses. It's not just a fault with our collective memory, either. Whoa, Nelly won Furtado a Grammy for Best Female Pop Vocal Performance in 2002, as well as several other nominations, but she wasn't nominated for Producer of the Year, Non-Classical alongside her co-producers, Track and Field. As of 2019, the year former Recording Academy president Neil Portnow told women to "step up" if they expected to win, only nine women producers had been nominated for the non-classical award—less than 3 percent in over four decades.
Furtado, Pimienta, and Saumet made a choice when they met to support each other as producers as well as singers, hence the name "las productoras." Given the extreme gender imbalance and structural barriers that dissuade women from taking on a production role, let alone getting recognition for it, it's a pact that's sorely needed.
"There's something really powerful about building community with women, especially when women performers, entertainers, musicians," she says.
To that end, the names she drops of people featured on her new album are largely women: Alessia Cara, Charlotte Day Wilson, the Canadian producer Wondagurl, Saumet and the rest of Bomba Estéreo on a song called "Corazón." ("All the Colombian drums and flutes were out, and guitars, and the track has so much energy and fire and Li is really delivering an awesome vocal," Furtado says.)
The 2023 musical landscape is ripe for Furtado's comeback: The world she built over the course of her last six albums starting with 2000's Whoa, Nelly, one where hip-hop beats, harmonies layered like R&B girl groups, and Portuguese folk music mixed, has come full circle. Twenty years later, hip-hop is the dominant commercial genre in the U.S., and K-pop producers emulate Timbaland's signature maximalist, idiosyncratic, blown-out style. Spanish-language music—from pop, to reggaeton, to Mexican corridos—tops the Billboard charts, instead of being seen as a momentum-killing career pivot.
Nelly Furtado is ready to rejoin the party.
"I'm always working with new people; I'm always going, never stopping," she says. "I'm just like, 'Who am I working with next?'"
Cyrena Touros is a critic and reporter who writes about music, culture, and digital society.