"This is nuts": Former Trump adviser Peter Navarro convicted of contempt for dodging Jan. 6 subpoena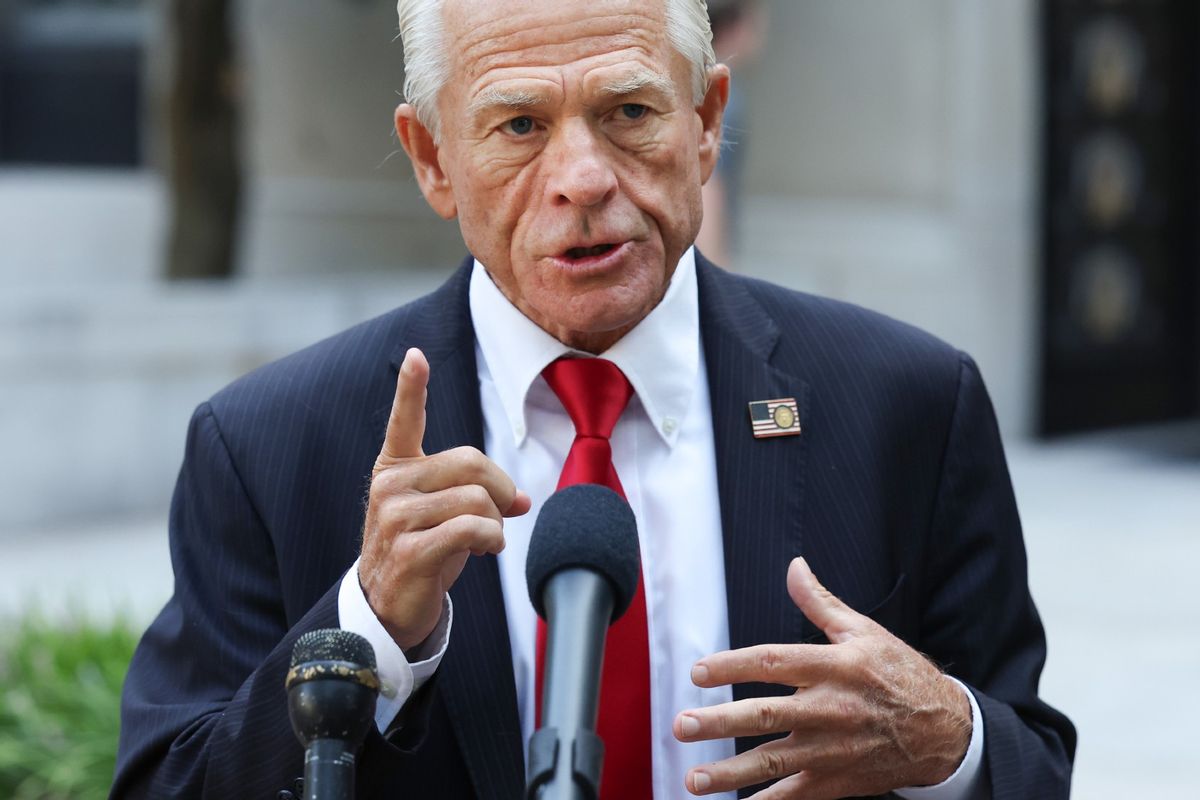 Former Donald Trump trade adviser Peter Navarro was convicted of contempt of Congress on Thursday for refusing to comply with a subpoena from the House select committee relating to their investigation into the Jan. 6 Capitol riot. Calling the situation "nuts," he told reporters outside the courthouse that he's "willing to go to prison to settle this issue," according to CNN.
"We knew going in what the verdict was going to be," Navarro said, making mention of a pledge to appeal based on executive privilege issues. He'll join another ex-Trump aide, Steve Bannon, in that endeavor. Last year, Bannon was likewise convicted of contempt, facing two counts of his own.
When asked by CNN reporters if Trump is providing support, or offering to help pay for his legal bills through all this, Navarro said, "President Trump has been a rock in terms of assistance. We talk when we need to talk. He will win the presidential race in 2024, in November. You know why? Because the people are tired of Joe Biden weaponizing courts like this and the Department of Justice."
Tim Mulvey, former spokesperson for the Jan. 6 committee, sees this second subpoena dodging verdict as a win, saying, "[Navarro's] defiance of the committee was brazen. Like the other witnesses who attempted to stonewall the committee, he thought he was above the law. He isn't. That's a good thing for the rule of law. I imagine that those under indictment right now are getting a good reminder of that right now."