These Are the Best Sunscreens of Summer 2023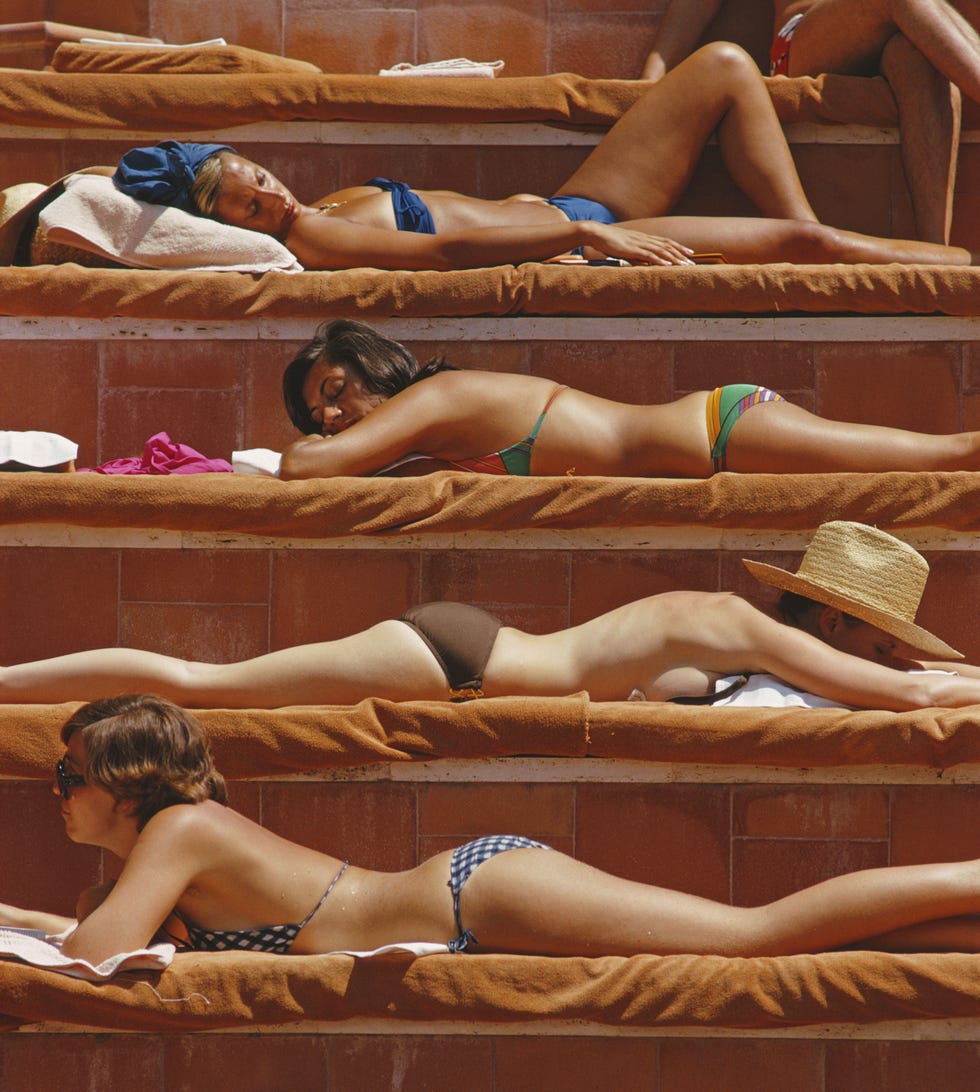 Excuse me! You with the sunscreen tube? I'm looking to speak with the new head of the water slide commission? The president of lazy river leisure yachting? The beach ball inflation analyst? Welcome to the world of Vacation, where the out-of-office reply is always turned on, the fruit garnishes for poolside drinks are always pre-prepped, and most importantly, the "leisure-enhancing" sunscreen is easily blendable and more fun to apply.
"The Office crossed with Jimmy Buffett's brand world" is how Vacation co-founder Marty Bell once described the brand, which combines dermatologist-approved SPF with '80s beach club and margarita-loving dad vibes. Its products include Classic Whip (a sunscreen mousse whose packaging is meant to resemble a can of Reddi-wip); SPF 30 Baby Oil (a glossy sunscreen oil that winks to the memory of a front lawn lie-out); and Classic Lotion, with notes of swimsuit Lycra and coconut, which Vacation calls the "world's best-smelling sunscreen."
One of the brand's goals is to make wearing SPF feel like less of a chore. "We want a 'candy store' of wild, fun sunscreen products to exist in the sunscreen aisle," says co-founder Lach Hall. The environmentally friendly offerings are all SPF 30 and above, reef-safe, and paraben-free, and the spray and mist sunscreens are aerosol-free. If you miss Bain de Soleil, the '80s beauty mainstay that featured South of France marketing and an iconic scent (beloved by Michael Kors), then Vacation could be a good substitute.
More From ELLE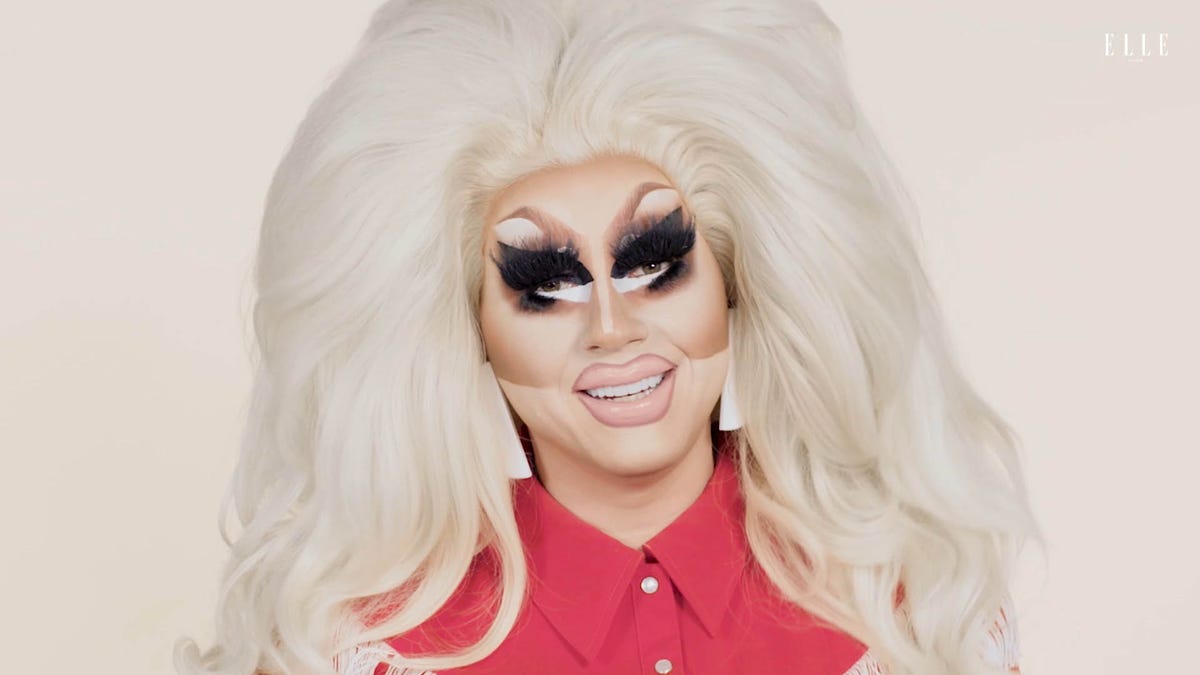 Sci-Fi Sunscreen
Vacation is one of several sunscreen brands making the use of SPF a more pleasant experience. Serial entrepreneur Sophie Bai, founder and CEO of Pavise, took to the lab to formulate the key technology in its Dynamic Age Defense SPF. Bai, who has a planet named after her by NASA and MIT Lincoln Laboratory ("a minor one," she modestly clarifies to me), created and patented a new zinc oxide molecule named DiamondCore. Most zinc oxide particles used in sunscreen vary in size and shape, resulting in uneven coverage and a chalky look. It took Bai two years of 16- to 20-hour days in the lab to invent DiamondCore, whose uniform, spherical shape makes it more blendable. It also has higher UV absorption than traditional particles, blocking more of the sun's rays.
Bai turned her scientific energies to skin care following a public-speaking competition in her native China. The topic was "How Youth Can Contribute to Society," and one of the judges made a negative comment about Bai's appearance during the evaluation. The experience led her to become less outspoken and confident. When she became a teaching assistant at MIT, she saved to buy "high-end skin care products that never worked for me in my teenage years," she says. "After a decade of working in both science and business, I started my own company to bring true pharmaceutical innovation to the beauty and personal care industry— because I believe skin care is health care."
Skin Care Meets SPF
Other brands are trying to make sunscreens more powerful by amping them up with vitamin C, the powerhouse skin care ingredient that brightens and protects skin. Ron Robinson was a cosmetic chemist for companies like Clinique and working on his beauty blog when he discovered a new stable, potent form of vitamin C. The discovery led him to quit his day job and found his own award-winning company, BeautyStat. The brand, beloved by Hailey Bieber (Robinson also consults on product development for her Rhode line), incorporates 20 percent encapsulated ascorbic acid into a mineral SPF. "It's only when you combine sunscreen with a very powerful antioxidant that you're really getting total protection from both UV rays and free radical damage," he says. Universal C Skin Refiner Vitamin C Serum + SPF50 Mineral Sunscreen took nearly three years to develop and launched when Robinson was satisfied with its ability to blend into all skin tones.
Shiseido's new Urban Environment Vita-Clear SPF 42 also incorporates vitamin C (via an ethyl form) into its formula. Described as more of an emulsion, it comes out of the bottle in a creamy white color but goes on clear when applied to the skin. And Ole Henriksen is perhaps best known for its top-selling Banana Bright+ Eye Crème, which has illuminating pigments and a vitamin C complex to enhance skin radiance and reduce the appearance of dark undereye circles. The brand's new Banana Bright Mineral Sunscreen SPF 30 is like a new member of the family: it takes many of the same ingredients found in the Eye Crème, but adds 16.3 percent zinc oxide.
Even Glowier Sunscreen
The newest crop of tinted sunscreens ensures that you look dewy, rather than ghostly. Supergoop! Glowscreen SPF 40 sunscreen has long been loved for its ability to double as a highlighter and a primer. Two new tinted shades, Dawn and Sunset, are now part of the range. The pearlescent tones provide a hint of sun-kissed color. RMS has just launched its SuperNatural Radiance Serum Broad Spectrum SPF 30 Sunscreen, a combination of SPF and tinted moisturizer that filters out imperfections. And if you find your- self looking for sunscreen in a drugstore, there's Neutrogena's Purescreen+ Mineral UV Tint Face Liquid Sunscreen. It comes in four different shades, from light to deep, to provide more seamless blending with skin tones.
Whichever sunscreen you choose, there's no shortage of new offerings this summer that are easy to apply and great for your skin. So turn around—I've got your back.

ELLE Beauty Director
Kathleen Hou is ELLE"s Beauty Director. Previously, she held the same title at New York Magazine's The Cut. She's appeared in publications such as New York, The New York Times Magazine, Vogue India, Forbes, and Allure. She was also a co-founder of Donate Beauty, a grassroots beauty donation project started during the COVID-19 crisis, which donated over 500,000 products to over 30,000 healthcare workers across 500+ hospitals.