Legal experts compare Trump to Nixon over secret tapes — and key aide gave DOJ even more evidence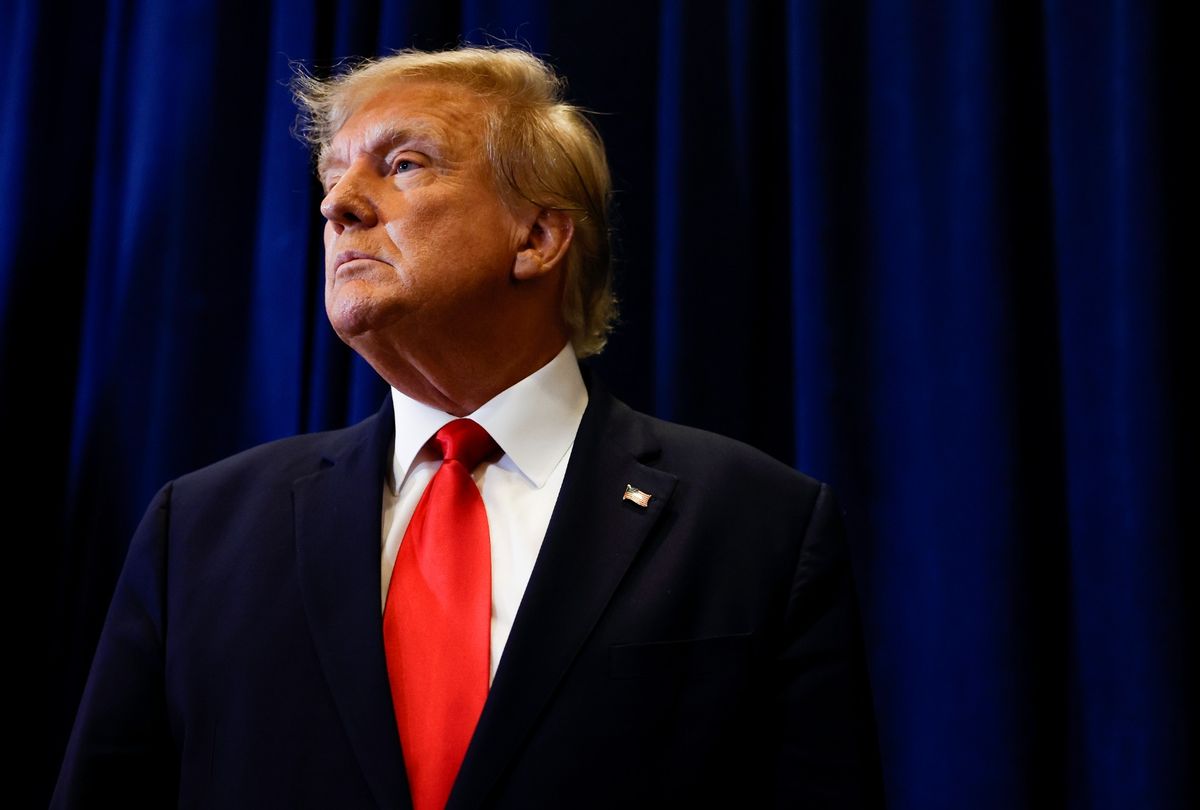 Legal experts compared former President Donald Trump to Richard Nixon after the special counsel team investigating his removal of classified documents from the White House obtained an audio recording in which he admits to have a secret document that he cannot show to others because of its classification.
Special counsel Jack Smith's office in March obtained a recording of Trump speaking to former chief of staff Mark Meadows' autobiography ghostwriters about a secret document he has about Iran war plans and complaining that he should have declassified the material when he was president, according to CNN and other outlets.
Former U.S. Attorney Harry Litman called the recording "smoking gun" evidence.
"The new tape is potentially killer evidence of Trump's guilty state of mind—he knows he hasn't declassified everything and he knows there are rules," he tweeted.
The existence of the recording reminded some former prosecutors of Nixon's penchant for recording his conversations — which ultimately led to his downfall during the Watergate scandal.
"Tapes brought Nixon down. Tapes are going to bring Trump down," tweeted Tristan Snell, a former New York assistant attorney general.
The recording was made by Trump communications aide Margo Martin, who was frequently tasked with recording his conversations with book authors and journalists, ostensibly to ensure accuracy.
"Trump's insistence that his conversations with journalists be taped, and will likely now be part of his comeuppance, is redolent of another POTUS who made tapes that were his undoing. But this time charges have been and will continue to be filed," tweeted former federal prosecutor Andrew Weissmann, who served on special counsel Bob Mueller's team.
"When is Trump going to say 'I am not a crook?'" he added. "After the second, third, or fourth indictment?"
Legal experts have also speculated about other evidence prosecutors might have gotten from Martin, a former deputy communications director for Trump's Save America PAC who now works on his campaign. The aide was subpoenaed to appear before a grand jury hearing evidence in March but investigators already had the recording before her appearance, according to The New York Times. Her devices were subpoenaed by the DOJ and scanned after her appearance. Some of Trump's aides that were aware of the recording "have been waiting for it to become public" since Trump denied showing classified documents to others during a CNN town hall, when he responded, "not really."
MSNBC legal analyst Katie Phang noted that the fact that investigators already had the recording and subpoenaed Martin's devices after her appearance suggests the timing "is proof Jack Smith has more evidence than we even know."
Fellow MSNBC legal analyst Lisa Rubin added that it's not clear what Martin told prosecutors but it's "interesting that she has not tweeted since late April."
"Kind of odd for a campaign comms aide, no?"
---
Want a daily wrap-up of all the news and commentary Salon has to offer? Subscribe to our morning newsletter, Crash Course.
---
CNN previously reported that Trump's legal team turned over a laptop belonging to an aide that worked for the Save America PAC earlier this year after the aide copied some of the classified documents "onto a thumb drive and laptop, not realizing they were classified."
Trump's attorneys have insisted that Trump declassified the documents found at Mar-a-Lago despite his comments.
Trump during a Fox News town hall claimed that he doesn't "know anything" about the recording.
"All I know is this: Everything I did was right. We have the Presidential Records Act, which I abided by 100%," he claimed, before pivoting to a rant about President Joe Biden.
But Trump's critics cited the existence of Martin's laptop to counter the GOP narrative about Hunter Biden's sordid laptop contents.
"The most interesting thing about Hunter Biden's laptop," tweeted Democratic strategist Adam Parkhomenko, "is Margo Martin's laptop."
Read more
about the Mar-a-Lago probe