Is the Beauty Industry Finally Playing Fair With Black-Owned Brands?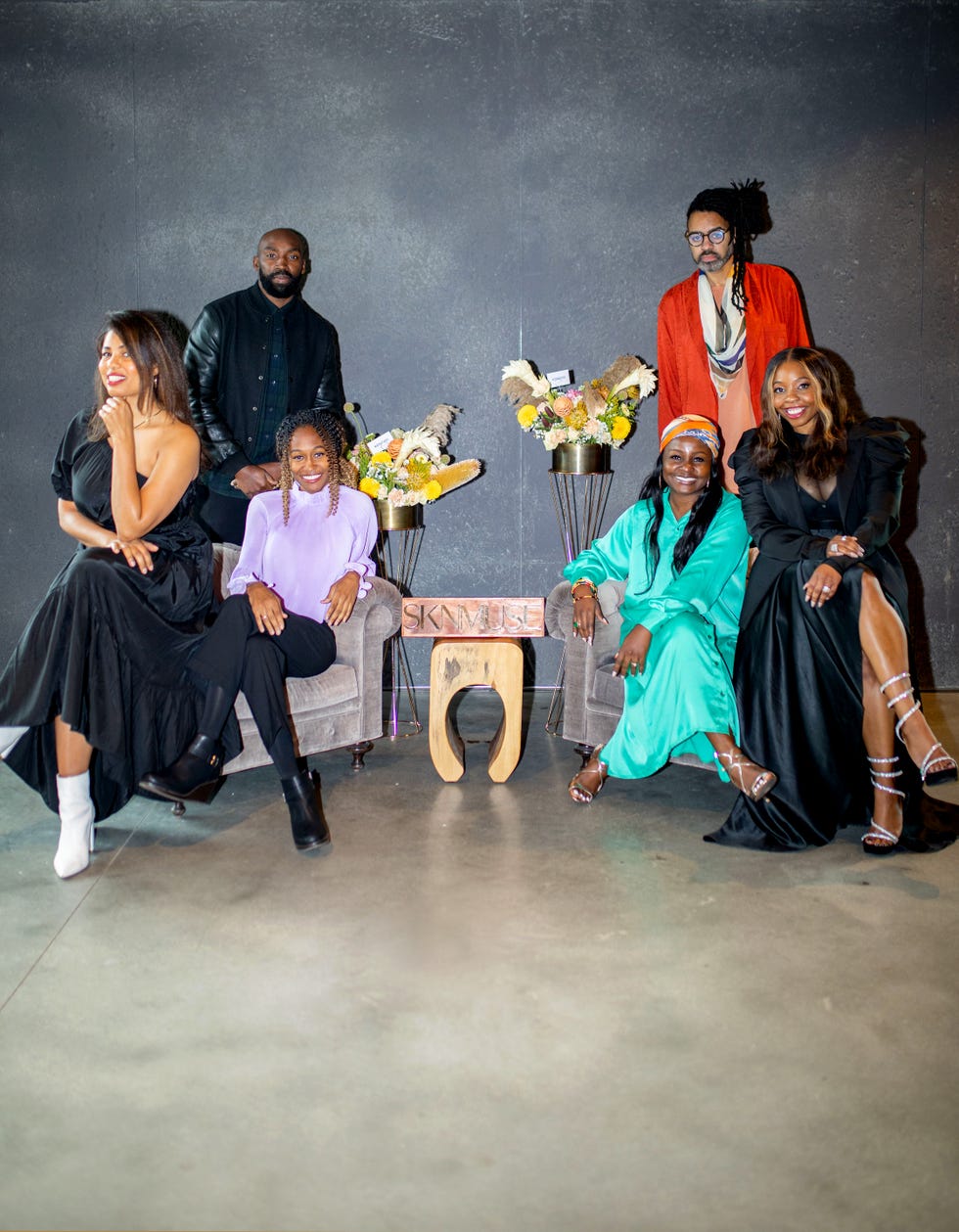 Beauty and grooming rituals have long been a part of the Black experience. Historically, everything from hairstyling to body art has represented where we come from and to which community we belonged.
But then we fast forward to the mid to late 20th century, when many of our beauty choices—while still widely culturally driven—were heavily influenced by the need to conform to white standards of beauty. Not necessarily because we didn't appreciate our natural features, but because it was a means of survival in the corporate workforce, and a way to thrive in broader society. The only problem? There was a limited supply of beauty products made for our unique needs.
Depending on location, many of our go-to's weren't even available at mass retailers. And if they were, these goods were often placed in a dark, dusty corner—clearly segregated from what were considered mainstream products. However, beginning in the 2010s, with the second wave of the natural hair movement pushing forward, Black people across the board started to reclaim the beauty narrative. We began to let go of the idea that we needed to conform. Instead, we looked at beauty as a means of gaining autonomy and celebrating our unique features. And the wider industry took notice.
More From ELLE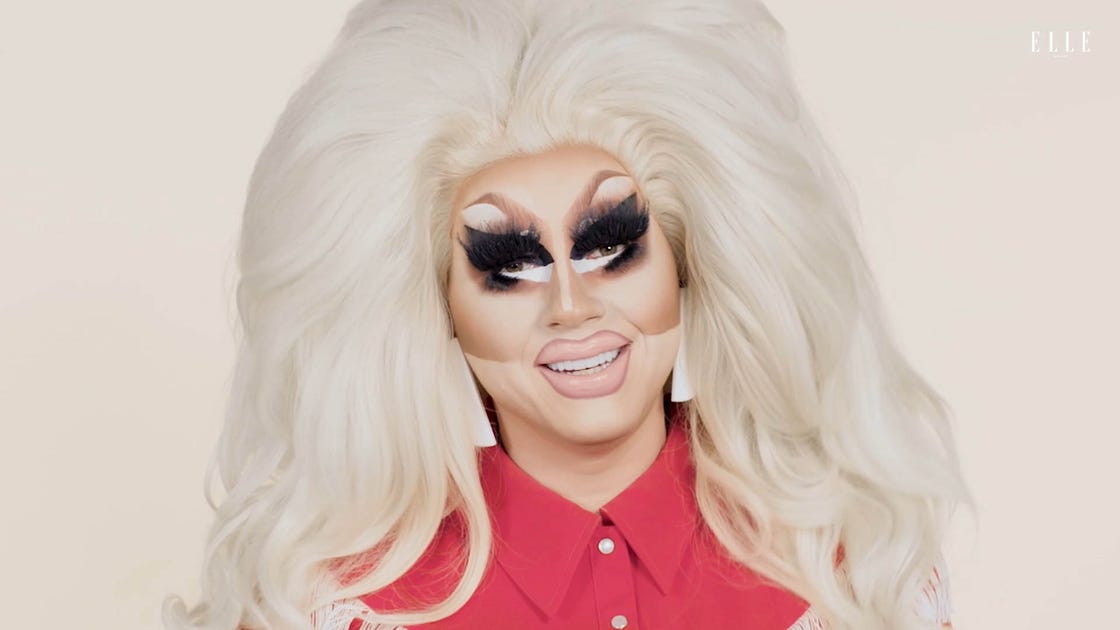 Haircare brands like Mielle Organics and Camille Rose launched during this decade, with makeup lines like The Lip Bar following, skincare like 54 Thrones, and Hyper Skin near the end of the 2010s. The Black beauty boom had arrived. And while consumers were quick to revel in the new bounty of options, founders faced an uphill battle to thrive on an equal playing field to their white counterparts—and still do.
A June 2022 study conducted by McKinsey & Company found that Black-owned or -founded brands only made up 2.5% percent of the revenue of the $60 billion beauty industry in the U.S. Yet Black consumers were "responsible for 11.1% of total beauty spending." Much of this imbalance was because the wider industry does not help create an equitable environment for Black entrepreneurs to not only get started, but also grow their businesses in order to create new employment opportunities and close the wealth gap in the Black community.
But luckily, things are slowly starting to shift.
In 2021, beauty and business maven Kendra Bracken-Ferguson partnered with investor and entrepreneur Lisa Stone to create the BrainTrust Founders Studio (BTFS), an investment community that incubates new Black-owned beauty and wellness brands, while helping existing founders to scale and grow their businesses. The team is dedicated to helping founders, both new and seasoned, find investment opportunities while also providing their own funding.
"BTFS is now the largest membership-based platform dedicated to Black founders of beauty and wellness companies," Bracken-Ferguson shares with ELLE.com. "With our deep expertise in creating consumer products, operating tech-enabled platforms, and long-time relationships throughout the industry, we are harnessing the value of dozens of ecosystem partners and advisors to accelerate the growth of Black beauty and wellness founders at all stages of their journey from start, growth to acceleration."
With two years under its belt, BTFS just released its first Economic Advancement Report, detailing new full-time jobs created through the brands it supports, as well as sales increases and venture capital raised.
From 2022 to 2023, the BTFS went from a 26-founder membership, with a reported $26.6 million in product sales, to 116 members, with revenues of over $100 million. In addition, venture capital funds raised increased from $2,540,025 to $43,937,524 (concentrated in nine companies that have raised $40,227,524, according to the report). And when it comes to employment growth, excluding freelance, contract, and part-time positions, brands have gone from creating 19 full-time jobs in 2022 to 116 in 2023.
So how do we take things to the next level? According to Stone, it's working to ensure Black-owned brands blend with the wider mainstream industry, rather than being seen as "the other," or something only made for one demographic. But it seems like the beauty world is already on the right track.
"The single most important thing we can do is shatter the stereotype that Black founders only create products for Black consumers," Stone explains. "Black founders are creating gorgeous beauty and wellness products for all of us. We cannot reveal individual company data, but with the collective social media following of BrainTrust Founders Studio founders [comprising 40.96% Black consumers, 30.45% white, 21.42% Asian, and 7.17% Hispanic], it's reflective of the customer base buying individual brands."
With collectives like BTFS, the success of existing and future Black beauty founders is looking bright. But the journey can be one hell of a ride—and we want to know all about it. That's why we spoke with nine founders across eight BTFS-backed brands to get real about everything from the aftermath of the 2020 racial reckoning and whether or not it made a lasting impact, to building capital, and the advice they have for up-and-coming entrepreneurs.
Their stories, ahead.
Ron Robinson
The OG cosmetic chemist and founder of skincare brand BeautyStat is no stranger to the ups and downs of the industry. But with a wave of support for his line one year after its initial launch in 2019, Robinson admits that he's noticed a certain trend when it's come to championing Black-owned brands. "The support during 2020 was huge but has been less consistent since then," he shares. "Though during Black History Month, I do see a spike in support, it would be great to see more ongoing support throughout the year rather than just one month."
These types of ebbs and flows, while consumers may not realize, can have a direct impact on the future success and longevity of brands, which in turn can hinder growth and future employment opportunities for founders and the wider Black community. "The biggest challenge I had was trying to get funding to launch the brand," Robinson says. "When we started, we had a lot more going for us compared to other startups. I had decades of beauty industry experience as a cosmetic chemist and product developer along with a seasoned founding team. Multiple patents on a breakthrough technology that stabilizes pure vitamin C giving it a three-year shelf-life, and market research showing that our brand and product concept was both unique with strong purchase interest among a large population of consumers. Yet, after pitching the brand to numerous investors, we could not raise money. I tapped into my 401K to get the initial capital to start the business." Thankfully, it all paid off. And now Robinson can use his experience to help other founders find their way as they navigate the industry.
"In this economic climate, fundraising is hard for anyone, especially if you are Black," he explains. "My advice to entrepreneurs is to make sure you test your brand or product concept to make sure there's a market need before quitting your day job. I see too many entrepreneurs who think they have a great idea, but don't get enough objective feedback to confirm it's a viable and scalable idea. [Once you've got that down,] boot-strap it until you get sales traction before pitching investors."
Nyakio Grieco
Nyakio Grieco has been a beauty entrepreneur for over two decades, so it only makes sense that she created Thirteen Lune, an e-commerce site focused on amplifying Black and brown-owned brands, in late 2020. Thankfully, she says she's seen consistent support since its inception. "When we created Thirteen Lune, the first of its kind truly inclusive beauty retail platform, not only did we invite guests to make their beauty shopping more meaningful, we also created a space to celebrate the discovery of these incredible brands while helping to build generational wealth," she gushes. "We've been thrilled with the overwhelming response supporting our mission to amplify our BIPOC founded brands."
While Grieco doesn't shy away from the fact that she faced her fair share of struggles gaining capital to fund her first beauty brand, the experience led her to create Thirteen Lune. "I was given the opportunity to help clear the runway to help others achieve success faster," she says. "My experience as a founder-turned-retailer is a testament to aligning my passion and my purpose."
As for her advice to those who are looking to enter the beauty space? While raising capital is the goal, not all money is good money. "Don't take dumb money!" Grieco shares. "People of color often feel that they have no other choice than to take whatever deal is offered, however, that investment can come at [a] devastating price."
Sharon Chuter
To know Sharon Chuter is to know a fearless woman—and this is the exact approach that led to the success of her makeup line Uoma Beauty. But while the founder shares that she's seen more retailer interest since 2020, she still faces her fair share of barriers as a Black-owned brand. "There is still a long way to go in educating consumers that Black-owned does not equal made for Black [people] only," she shares. "If we can break through this barrier in consumers, then we will see a more sustained effect because in the end it's only the consumers that can drive the shift. The retailers can only hold brands that consumers love and support."
Much like most other Black founders, Chuter wasn't immune to the challenges of trying to build equity—something she says is still a major challenge. "People who look like us do not necessarily get good and fair access to capital, whether it's in the form of loans or equity investments," the founder explains.
For those who are facing similar circumstances, Chuter offers the same advice she gives to herself: keep at it and don't give up. "For me, I try to stay nimble, scrappy, and always find an alternative and a way," she says. "Stay plugged into the investor ecosystem is the advice I can give and as a founder, you need to stay plugged in even if it's not the favorite part of your job. When you get no from one investor always ask for an introduction—always! And never think you're being pushy doing this. It's expected and is the only way to grow your network within this community. Do not get emotional when an investor declines. It's not personal—this isn't American Idol."
Dorian Morris
Dorian Morris's brand Undefined Beauty was one of the first Black-owned beauty brands to use cannabinoids as a main ingredient during the initial CBD boom, which is what made her stand out from the rest—far beyond the 2020 racial reckoning. "2020 Undefined and 2023 Undefined are on a very different trajectory, but both focused on my mission to democratize beauty via clean, conscious, inclusive plant magic. Given my product evolution, it's hard to tease out if growth was driven by the increased interest in black-owned brands vs the shift in plant magic— from CBD to Adaptogenic Mushrooms—which has ultimately unlocked the retail expansion to Wholefoods, Target, Ulta, HSN, and CVS and overall business growth."
When it comes to funding, Morris says Undefined is bootstrapped, meaning she's not swimming in investments. But this has inspired her to take a creative approach to business and create a community with other minority business owners. "When I was concepting Undefined in 2018, I was too small for big, established contract manufacturers and suppliers to take a risk on," she recalls. "I instead focused on small businesses that would have lower minimums, which would allow me to move quickly to test innovation before scaling. This so-called challenge influenced what is now one of my core strategic pillars around conscious capitalism, which means across my supply chain I partner with female-founded, BIPOC-owned, LGBTQ+ and small businesses. When we're not given a seat at the table, we build our own table."
Beyond fundraising and business partnership, Morris wants to encourage new founders to go into this space with a refreshed perspective on their journeys, which won't always be on the straight and narrow. "Reframe your relationship with failure," she explains "There is no failure—it's only learning—but be smart in taking calculated risks as you're learning. Don't get in your own way or don't fall victim to 'comparison-itis' or analysis paralysis, each of which are damaging in different ways. Jump and build your wings on the way down."
Ezinne Iroanya
Ezinne Iroanya launched SKNMUSE, a body care and wellness brand in 2020, a time when consumers were rushing to support Black-owned brands. Thankfully, she's still feeling the love. "I would say the support has been consistent," she shares. "[The racial reckoning] forced people to push their dollars, which gave us capital. And when it comes to the Black community in specific, I think Black people have understood that all we need is us. And while access may be limited to brands like us, our community goes above and beyond because they know we represent them holistically."
However, she's still faced her fair share of challenges, namely raising capital, which is a recurring theme for most Black founders. "[Access to funds] keeps dwindling, even though more of us are creating businesses," Iroanya explains. "There's a lot of [work] that has to go into educating investors, because most of them are white—white men. I have to sit on calls and explain what a body butter is versus a lotion, for example. But we have bootstrapped our way to six figures because of our community, because of BrainTrust."
And while the founder has been able to create a gorgeous collection of balms, butters, oils, and candles, she admits lack of funding has stunted some of her company's growth—but that doesn't mean she's giving up. "You're not able to do everything you want to do. But the truth is, in order for America to move forward and triple their economic growth, they need to invest in Black businesses and Black women."
With this in mind, Iroanya has learned to dance with patience over the years. And while gaining capital may be a necessity when it comes to the expansion of her line, it won't come before staying true to herself—and she advises new founders to follow her lead. "Be authentically you—do not fold, do not bend," she shares. "Remember who you are and stand in your truth and the world will make room for you"
Arion Long
Arion Long created the natural period care brand Femly after facing challenges with her own heavy menstrual cycle. Unable to find products that would prevent leaks while also using organic ingredients, she established her own company not only to help other people with similar stories, but also with the goal of ending period poverty. And consumers are on-board. "As a women-led brand we have the unique ability to provide products, health education, and restroom dispensers that directly impact and serve anyone in need of a better period care experience," Long shares. "Consumer and buyer interest for our brand has sky-rocketed since 2020."
Yet when it comes to VC-backing, things have been challenging for the founder, making it clear that collectives like BTFC are essential. "We were able to secure an initial funding round to grow our operations when the racial reckoning of 2020 was at its height and well-meaning organizations were putting out their 'We stand with you' statements and screaming 'Black lives matter,' Long shares. "Since then, we've found that many of those public statements and commitments have scaled back dramatically."
But despite these setbacks, the founder is okay with playing the long game, and thinks other small business owners should embrace it as well. She also encourages those looking to enter the beauty field to think beyond just venture capital and diversify their fundraising strategy, through sources like lines of credit, grant funding, purchase order financing, and strategic partnerships. "Femly has historically raised funding from a majority of non-equity sources," Long shares. "While I struggled to find interested investors in the beginning, I now look back and realize that staying true my vision and focusing on growth was a superpower and I'm now able to be much more flexible than many of my peers."
Rachel Lambo
Businesswoman Rachel Lambo created Sade Baron in 2016 with her mother to create a natural and ethically-processed line that works to enhance the skin's own healing process. And while 2020 helped to bring visibility to the brand, gaining access to capital has been an ongoing challenge. "Angel [investing] isn't always accessible to black founders," Baron shares. "There are many accelerators, and groups that provide education on how to move forward. I have definitely taken advantage and educated myself as the brand is growing."
Aside from the financial aspect of the business, finding manufacturing partners that aligned with the brand's ethics wasn't exactly easy. However, by finding community, Lambo was able to navigate these challenges.
"As my network grew I was able to leverage my contacts in finding an ideal partner," she says. "Biggest takeaway is to always ask for what you need or are looking for regardless of the answer. It definitely helped us reach some of our goals more effectively."
Isoken Igbinedion and Simone Kendle
While the conversation around AI technology can be polarizing to say the least, Isoken Igbinedion and Simone Kendle found a way to make it work in beauty by using the innovation to create custom wigs that match the size and skin tone of each unique customer. Parfait Tailored Hair launched in 2022, and according to Igbinedion, there's been steady and consistent support ever since its inception.
As with the majority of Black founders, the fundraising struggle is a tale as old as time. But Kendle says the team has flipped the circumstance to become a learning experience. "We had to be relentless at the start, finding visible spaces to share our story and our vision for our customers and the industry," she says. "From that experience, I learned that effective storytelling is essential to getting conviction. Investors are not only investing in a market opportunity, but they are also investing in people, and the best of the best invest in people first."
Although some may say the hair market for the Black community is now oversaturated (what a great problem to have!) Parfait found a specific niche that was yet to be tapped into—and it's working. So for those looking to follow in the brand's footsteps, Igbinedion encourages potential new founders to learn the value of their community. "Begin building relationships early," she exclaims. "With the economic climate still top of mind for most investors, it's more important than ever to find advocates who believe in your vision. Those advocates will know the right partners to introduce you to and it's much easier to pitch a business model to investors who already know your capabilities as a founder, and who are also passionate about the space you are building in."
Afterall, your network truly is your net worth—and that's something that should never be overlooked.