Why are Premier League clubs hiring and firing so many managers?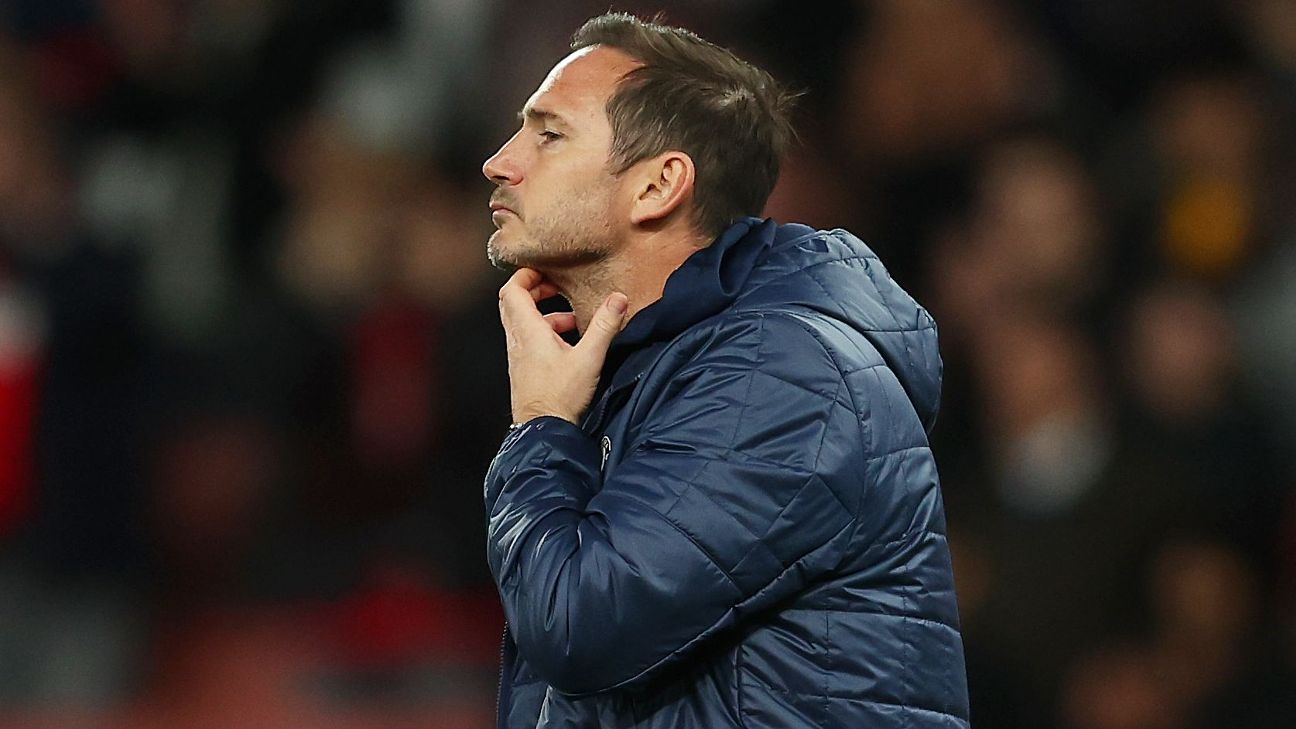 May 8 marks the 10th anniversary of Sir Alex Ferguson's announcement that he would retire as Manchester United manager after 27 years in charge at Old Trafford. A decade on and Premier League bosses are now lucky to last 27 weeks.
Panic has replaced patience in the boardroom due to the fear of financial failure — relegation at the bottom end of the table; missing out on Champions League qualification at the top — but the mistake of making a short-lived appointment can usually be traced back to the very boardroom where the big decisions are made.
– Stream on ESPN+: LaLiga, Bundesliga, more (U.S.)
This week, Javi Gracia was dismissed by Leeds United after 70 days at Elland Road. The former Watford manager became the 14th Premier League head coach to lose their job this season — a record figure for a single campaign. Graham Potter (Chelsea, 206 days) and Nathan Jones (Southampton, 95 days) have also been hired and fired inside the same season, while Cristian Stellini lasted 31 days as interim manager at Tottenham Hotspur after the dismissal of Antonio Conte in March.
Sources have told ESPN that interim boss Frank Lampard will remain in charge at Chelsea until the end of the season while the club finalises the appointment of a permanent successor to Potter. But after six defeats in six games since returning to Stamford Bridge on April 6, the 44-year-old might yet suffer the ignominy of losing two jobs in the same season, having been fired by Everton in January after less than a year in charge.
A study by Sky Sports last month revealed that since the first Premier League season in 1992-93, 73 clubs had removed a manager while in the relegation zone and only 31 ended up surviving — a success rate of 42%. So it is not a guarantee of avoiding the drop.
Football management has always been a precarious profession. Ferguson's longevity was out of the ordinary at Man United, but even when he had to fight for survival after a difficult start to the job, he was still given more than three years to reshape the team before he won his first trophy: the FA Cup in 1990. Such patience with a manager is now unthinkable. After a run of three successive defeats recently, including a 1-0 loss at Real Madrid that confirmed the team's elimination from the Champions League, Liverpool manager Jurgen Klopp said his position was safe only because of his previous achievements at the club.
"I'm aware of the fact I'm sitting here because of the past, not because of what we did this season," he said. "If this was my first season, that would be slightly different. We have smart owners who know about the situation, but that doesn't mean anything else."
Klopp's comments highlight two crucial elements for a manager's job security: success and owners who know what they're doing. Klopp, like Ferguson before him, and Arsene Wenger, who lasted 22 years at Arsenal between 1996 and 2018, knows that winning offers a manager the greatest protection against losing his job. But so many bosses are now not even given the time to win. If they don't have an instant, transformative effect, their days are numbered. Potter, Jones and Gracia are examples of that, but perhaps they were never cut out to succeed in the first place.
When Liverpool hired Klopp in October 2015, the club's sporting director at the time, Michael Edwards, had spent months researching the former Borussia Dortmund coach to assess whether he was the right appointment in terms of fitting within the structural blueprint devised by the club's American owners, Fenway Sports Group.
What punishment could await Klopp after FA charge?
Mark Ogden explains the potential punishments awaiting Jurgen Klopp if he's found guilty of his FA charge.
Manchester United took five months to identify Erik ten Hag as Ole Gunnar Solskjaer's permanent replacement last season, with football director John Murtough undertaking the same kind of detailed process over the then-Ajax coach that Liverpool employed with Klopp.
Potter, Jones and Gracia all appeared to be little more than knee-jerk appointments lacking the in-depth research required to identify the right coach. And time will tell whether Sean Dyche was the right man for Everton considering that the club initially wanted Marcelo Bielsa to replace Lampard. Dyche has a proven Premier League record, but he and Bielsa are poles apart in their football philosophies, so how could either succeed if those in the club hierarchy are prepared to lurch from one to the other so quickly?
Crystal Palace got it right by hiring Roy Hodgson to replace Patrick Vieira in March. The 75-year-old might have announced his retirement last year but, with him having spent four years as Palace manager until May 2021, the club knew what they were getting and at least had some knowledge of his working methods.
Leeds took a similar gamble on Sam Allardyce, who has previously helped Palace, Sunderland and Everton escape seemingly impossible situations in the relegation zone. His last job at West Brom ended with relegation in 2021, but with four games to go, appointing "Big Sam" is a high-stakes last throw of the dice by Leeds, who have decided that the ultimate survival specialist is a better bet than Gracia, who lost seven of his 12 games in charge.
One thing is clear, though. The days of managers such as Ferguson being given the time to overcome a slow start and bad results are long gone. It's now all about winning from day one. And for Allardyce and Leeds, that starts against Premier League leaders Manchester City at the Etihad on Saturday.