"The evidence will be brutal": Expert says Trump lawyer "getting totally outmaneuvered" in court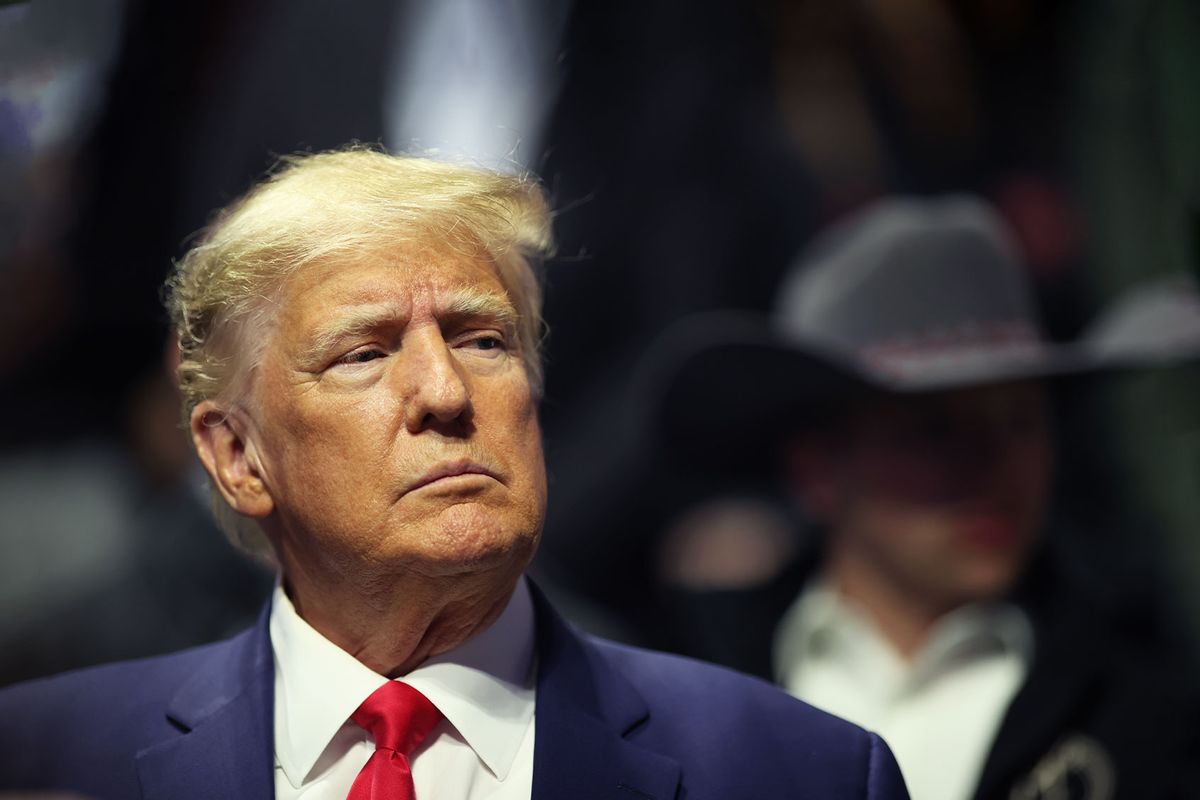 Former President Donald Trump's legal team is trying — again — to nix the testimony of a woman who accused him of forcibly kissing her in his upcoming rape and defamation trial.
Judge Lewis Kaplan, who is overseeing E. Jean Carroll's civil lawsuit against Trump, recently denied the former president's request to block the testimony after Trump lawyer Joe Tacopina asked him to revisit whether Trump's alleged forced kissing of Natasha Stoynoff after pushing her against a wall is enough to warrant her testimony.
She is one of several women who accused Trump of either forcibly kissing or physically assaulting her.
"You will recall that Ms Stoynoff testified in her deposition that Defendant escorted her into a room, and then grabbed her shoulders and pushed her against a wall and started kissing her. Then someone allegedly came into the room and the incident ceased. Defendant's motion in limine sought to exclude this testimony under Federal Rule of Evidence 413(d). Your Honor denied our Motion; however, we request clarification with a proposed solution," Tacopina wrote in the motion.
Carroll accused Trump of sexually assaulting her in the dressing room of Bergdorf Goodman in the mid-1990s. Trump, who has repeatedly denied Carroll's allegation, has said that the writer was "totally lying."
Carroll sued him for defamation in 2019 and later added a charge of battery under a recently adopted New York law that provides adult sexual assault victims the opportunity to file civil lawsuits, even if the statutes of limitations have long expired.
While Kaplan already dismissed Trump's claim, Trump's team sent another letter asking for "clarification" of the court's decision. Despite the earlier rejection, the former president may be seeking a ruling to narrow the topics about which she may testify or to persuade the judge to reconsider his prior ruling, said former U.S. Attorney Barb McQuade, a law professor at the University of Michigan.
"These kinds of motions are fairly typical just before trial starts," McQuade told Salon. "They are called motions in limine, which means 'at the threshold'. Such motions see clarity to make sure that everyone is on the same page before the trial starts."
Carroll's lawyers said that there is nothing that needs to be clarified.
"There is a reason why Trump does not style his request as one for reconsideration: he cannot satisfy any part of the applicable legal standard," they said in a letter to the judge.
"Trump does not really seek clarification of that decision, which was perfectly clear in admitting Stoynoff's testimony and rejecting Trump's grounds for seeking to exclude it," the letter said. "Instead, what Trump actually seeks is reconsideration of the Court's ruling. But because he does so: (1) well after the reconsideration deadline lapsed; (2) in sole reliance on a document that he has possessed for over seven months; and (3) in disregard of the legal and factual grounds on which this Court admitted Stoynoff's testimony, Trump's motion should be denied."
---
Want a daily wrap-up of all the news and commentary Salon has to offer? Subscribe to our morning newsletter, Crash Course.
---
Trump has long used legal tactics to delay his case. Just last week, Kaplan denied his request to delay the trial after Tacopina argued that his client needed a "cooling off" period after his recent indictment by a Manhattan grand jury in connection with an alleged hush money payment to adult film actress Stormy Daniels.
Trump pleaded not guilty earlier this month to 34 felony charges that he falsified business records to conceal reimbursement payments to his former lawyer Michael Cohen, who had paid off Stormy Daniels before the 2016 election. His lawyers unsuccessfully argued that the media coverage of Trump's indictment and arraignment could taint the jury pool.
"Trump's lawyer in E Jean Carroll case, Joe Tacopina, is getting totally outmaneuvered," tweeted former U.S. Attorney Harry Litman. "He is trying to get judge to revisit ruling about one of the women who will testify that Trump assaulted them. It's too late for that though. And the evidence will be brutal."
Read more
about the E. Jean Carroll case