Almost 90% of games sold in UK in 2022 were digital – ERA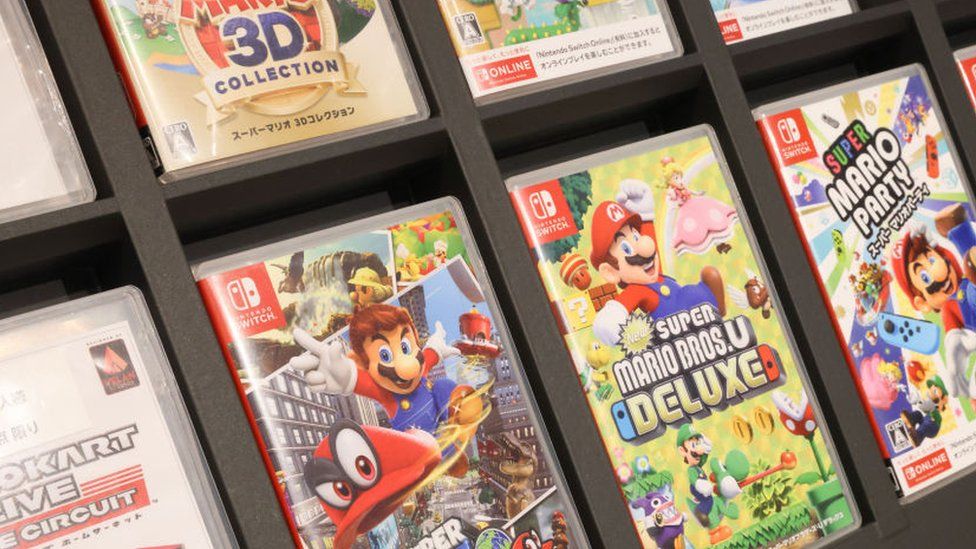 Digital sales accounted for almost nine out of every 10 video games sold in the UK in 2022, according to a trade body.
The digital entertainment and retail association (ERA) said 89.5% of games sold had been digital downloads and the remaining 10.5% actual physical copies.
About 30% of the sales came from mobile apps, which are sold digitally.
In total, the gaming industry accounted for £4.7bn of sales in the UK in 2022 – higher than that of the film, television or music industries.
The numbers mean gamers were much more likely to download games through their console or PC rather than waiting for a delivery or going to a shop.
ERA chief executive Kim Bayley said gaming was the "often-unheralded leader" of the entertainment market.
"While growth, at 2.3%, was lower than that of video or music, its scale is enormous – and in terms of innovation and excitement, it continues to set the pace for the entire entertainment sector," she said.
Unlike the music industry, where the Official Chart Company counts the exact number of sales of digital songs, the figures in the gaming industry are estimates.
Digital stores owned by gaming titans such as PlayStation and Valve do not have to publish their sales figures – but the ERA estimates, provided market-research company Omdia, were "the industry benchmark", Ms Bayley told BBC News.
"In the old days, when there was pretty much only physical console games and PC discs, it was far easier to track the market," she said.
"These days, it's a lot more fragmented and sometimes the new digital players simply won't share their sales data directly – that's where estimates come in.
"The proof of the pudding is how the numbers are received and respected."