Mickey Guyton Is the Future of Country Music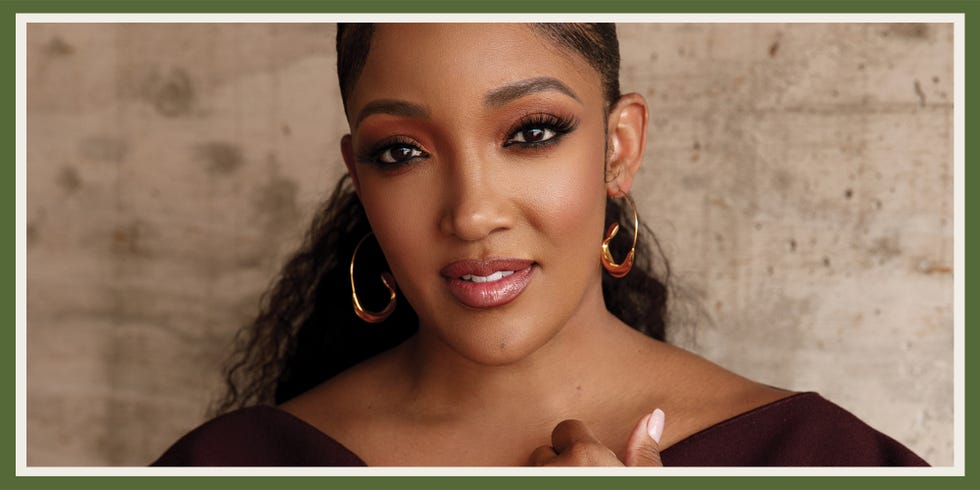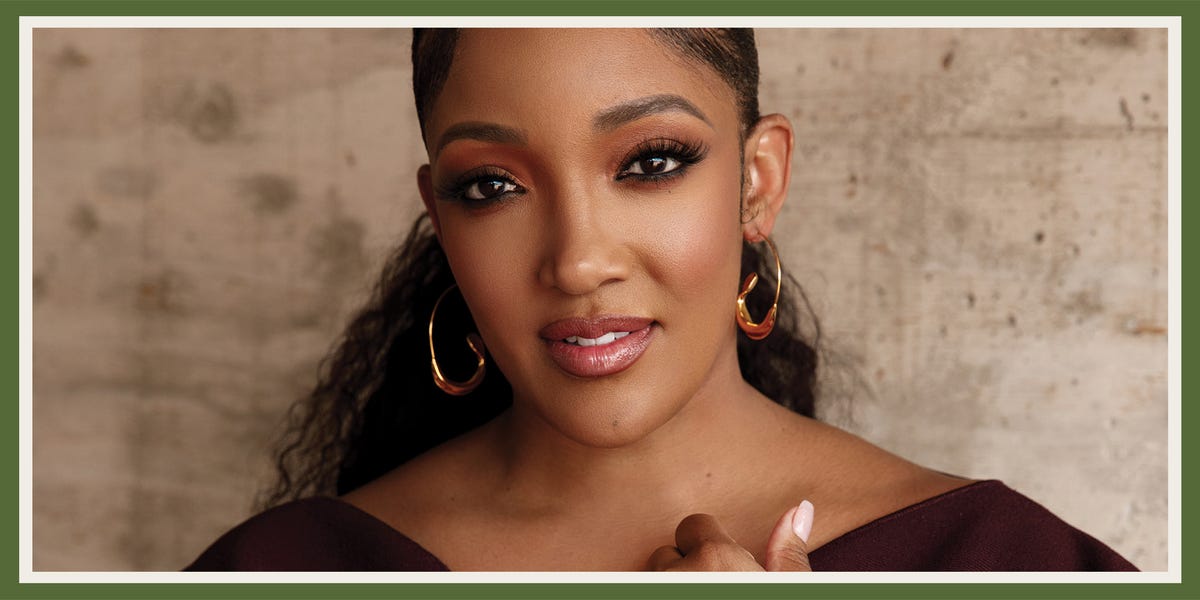 In November 2020, musician Mickey Guyton went down in history as the first Black woman to earn a Grammy nomination in a country category for her hit single, "Black Like Me." She released the song, which she then performed at the awards show, as a way to help people heal from and process the murder of George Floyd that same summer.
However, right before she reached the spotlight, Guyton had nearly walked away from her dreams of country music success. Now, in a new video with ELLE.com, she opens up about her experience of being constantly told there was no space for her in the industry, "not only as a Black woman but as a woman."
The truth is that country is in Guyton's DNA; the star grew up singing along to Dolly Parton at her grandmother's house in Texas. Yet, while she was searching for a record deal early in her career, white label executives would question her authenticity and interrogate whether she really knew about country music. She told ELLE.com, "I grew up in the South on gravel dirt roads. Shouldn't that be enough?"
But it wasn't just the music executives that questioned her place in the genre. Once, Guyton said she was hugging a fan at an after-show signing when "somebody walked by and said, 'Everybody's waiting for the N-word.'" She continued, "But nobody stood up for me. That was really difficult."
According to a recent study, between 2002 and 2020, roughly one percent of country radio airplay included songs by Black artists. Between 2000 and 2019, less than two percent of Country Music Award nominees and less than three percent of American Country Music nominees have been people of color. But the irony of this lack of diversity is that country music only exists because of African influences.
"Some of the greatest musicians in country music learned from Black people," Guyton explained. "It's time for people to acknowledge that." The genre has deep roots in Black culture, along with jazz, blues, rock, and more. "Country music and gospel and R&B, they have a way closer relationship than people think."
Dress by A. Potts, jewelry by Third Crown, shoes by Stuart Weitzman.
The banjo, one of the most recognizable instruments used in traditional country music, derives from Africa. The sound became integral in slave and spiritual field songs. But now, the genre that sprung in part from the tumultuous racial climate in the American South is dominated by white men who too often deny the legitimacy of Black musicians.
To Guyton, the future of country music is diverse, both in the instruments used and the people who create it. When Lil Nas X released the country rap single "Old Town Road" in 2019, Billboard pulled it from the country charts, saying the song didn't embrace "enough elements of today's country music." But Guyton said the genre includes a wider variety of sounds than people often realize. "When you listen to some of the modern sounds of country music, they've got trap beats in them," she said. "They're singing R&B melodies with a twang." For the industry to be more inclusive, she noted, people's perspectives have to expand too.
Guyton's own Grammy nomination opened the doors for Black and brown girls everywhere trying to make it in a space where succeeding means defying the odds. "This is something that God put on my heart," she said, "to really stand up and be a voice for the voiceless."
This year, the singer earned three Grammy nominations for her debut album, Remember Her Name. She sang the national anthem at the 2022 Super Bowl, too. "My husband is a huge Rams fan. I got to take my husband to the Super Bowl and his team won," she said about the game. "That was something that was really incredible."
Guyton is also releasing new music this summer and collaborating with fellow country artists, including Tyler Hubbard of Florida Georgia Line. "I developed a really great relationship with Tyler Hubbard, and he has been such a huge inspiration to me," she shared. "It was such an unlikely pairing. I'm really excited to share the music that we've written together."
While Guyton is proud of the progress she's made, her ultimate goal is to create a sizable shift in country music as a whole, opening doors for those who deserve it. "One thing I realized as I was trying to figure out how to make a mark on this industry… I realized that it was not enough to just see one Black person every 15 to 25, 30 years make it," she said. "You need to see a sea of people of color, Black people, make it in this industry, so it's not taboo to see it. That is how you truly find change and success."

Hair by Hachoo Johnson, makeup by Emily Gray, styled by Memsor.
---
This story was created as part of Future Rising in partnership with Lexus. Future Rising is a series running across Hearst Magazines to celebrate the profound impact of Black culture on American life, and to spotlight some of the most dynamic voices of our time. Go to oprahdaily.com/futurerising for the complete portfolio.