Rina Sawayama Is Going Yeehaw for Her Upcoming Album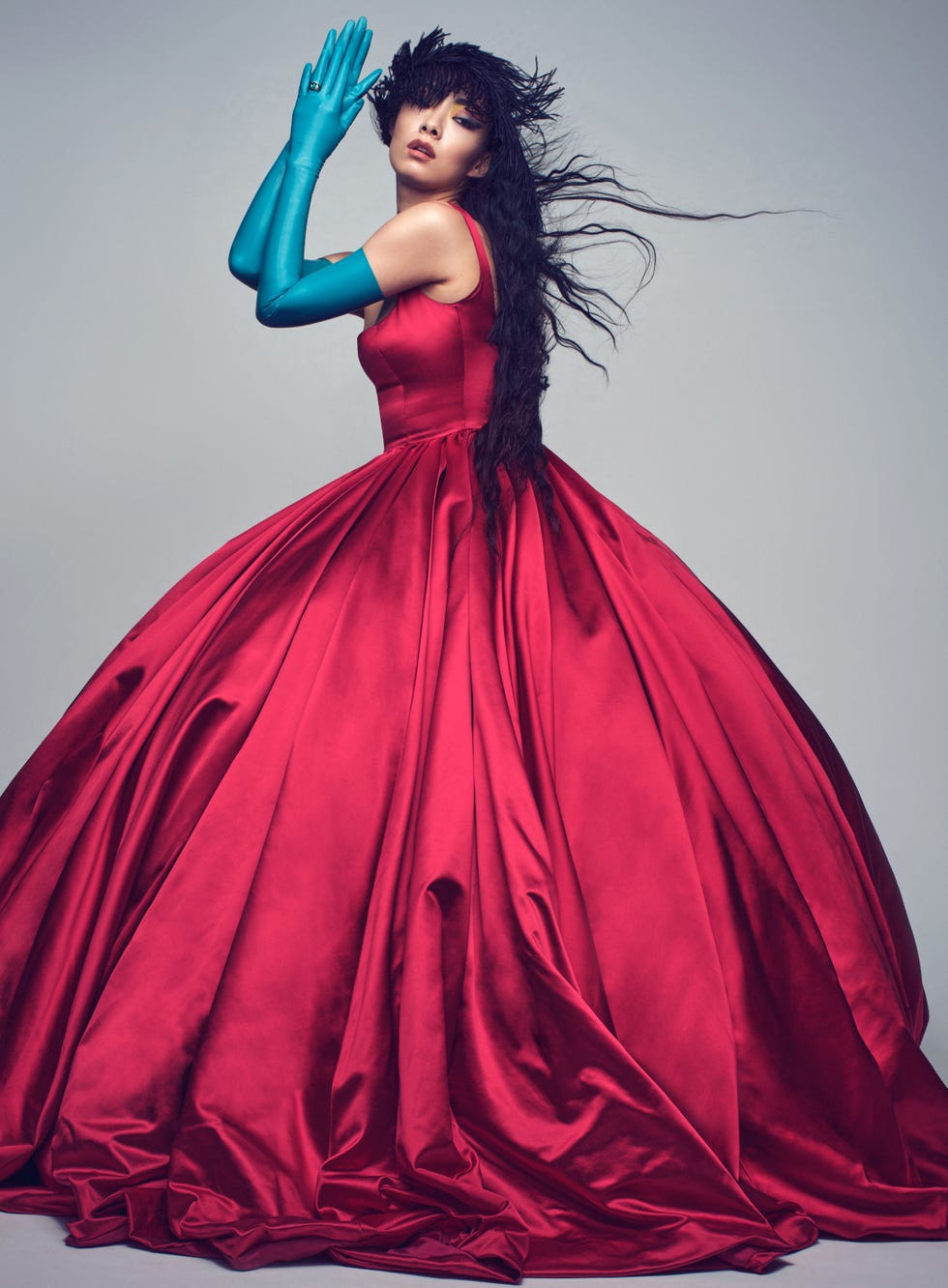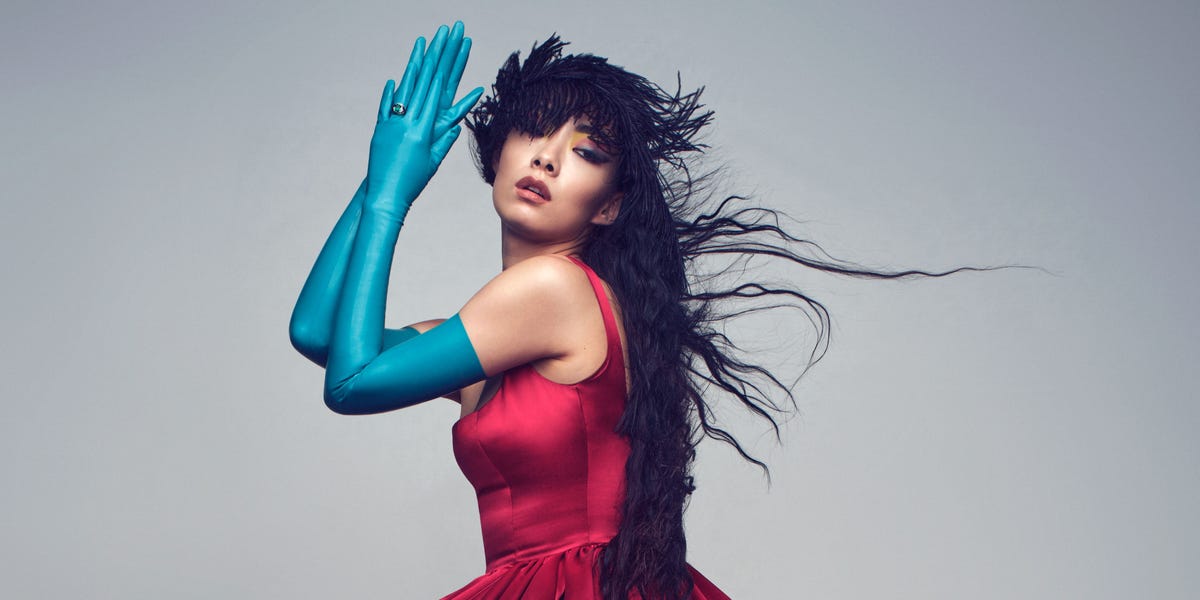 From the moment a Shania-like whisper of "Let's go, girls," opened Rina Sawayama's new single "This Hell," yeehaw queens everywhere were on high alert. Had Rina gone…a little bit country?
Indeed, she had. The pop star's latest persona comes complete with a twang and bedazzled chaps; on Twitter, she quipped that she was in "my cowgirl era." In fact, when I spoke to Sawayama for ELLE's June/July issue, she confided that she's been feeling the Nashville sound for quite a while: in both 2019 and 2020, "the most listened-to album on my Spotify has been Kacey Musgraves's Golden Hour." She strongly associates Musgraves's music with memories of working on her debut album, 2020's Sawayama. "It was the first time I'd spent a prolonged time in L.A., and for an artist to be able to record in L.A., it's just such a magical moment. For a Brit, it's like, 'Going to go to America. Going to go to L.A. and do writing sessions with big people!'"
During that dreamy time, "country must have just completely taken over my brain. So much of the record is country-inspired," she says, referring to her second album Hold the Girl, out Sept. 2. The 13-song record came about after Sawayama became a lockdown success. But when working on the follow-up, still in isolation, she worried that she wasn't getting enough lived experience to draw from. "What was I doing? I'm not meeting new people. I felt like I couldn't offer the best record or songs, but luckily, I always believe in collaboration, and I'm very open about the fact that I collaborate with various people. Without them, I don't think I could produce records, because I'm not the sort of person that can sit there and write a song on the guitar."
This content is imported from YouTube. You may be able to find the same content in another format, or you may be able to find more information, at their web site.
She originally intended to record in Nashville, but lockdown protocols being what they were, she began writing songs over Zoom with existing collaborators like Clarence Clarity and Lauren Aquilina. "I didn't want to do anything new because I think I was just quite overwhelmed," she says, and didn't want to "road-test new producers or new songwriters… It basically almost mirrored the people who we worked with on the old record, but it's a new sound."
"Because I was so creatively stuck, I was like, 'Clarence Clarity, you need to help me sort my life out.' We made this massive whiteboard, put loads of songs on there, made a huge playlist," and divided it into groups and genres, inspired by Sawayama's penchant for mixing everything from pop-punk to dance music, which she developed way back when she was voraciously downloading songs off LimeWire.
While brainstorming in the studio, Sawayama says, Clarity would turn to the whiteboard and ask, "'Right, why don't we write a song that Venn-diagrams this and this genre?' And I'd be like, 'Okay, cool.' Eventually, I came up with some lyric ideas and my brain was getting into the creative spirit a bit more. Having that, and Clarence Clarity helping me pull the musical inspiration, was so helpful, otherwise I couldn't have done it."
Among the dizzying mix of influences on the album, besides country, are grunge, Kelly Clarkson, The Corrs, Paramore, Sugababes, producer Richard X (who worked with Annie and M.I.A.), and 2005-era British indie bands like Bloc Party. In fact, Sawayama worked on two songs with Bloc Party producer Paul Epworth, who's since produced hits for Adele and Florence and the Machine, and the band's drummer Matt Tong plays on one of those tracks. Add to that Stuart Price, who's worked with everyone from The Killers to Madonna and Marcus Andersson (who's worked with Demi Lovato) and you have something approaching the eclecticism of the singer's mid-aughts playlist. Now that's a 2000s revival we can get behind.
This content is created and maintained by a third party, and imported onto this page to help users provide their email addresses. You may be able to find more information about this and similar content at piano.io