Here's How to Get a Perfect Black Manicure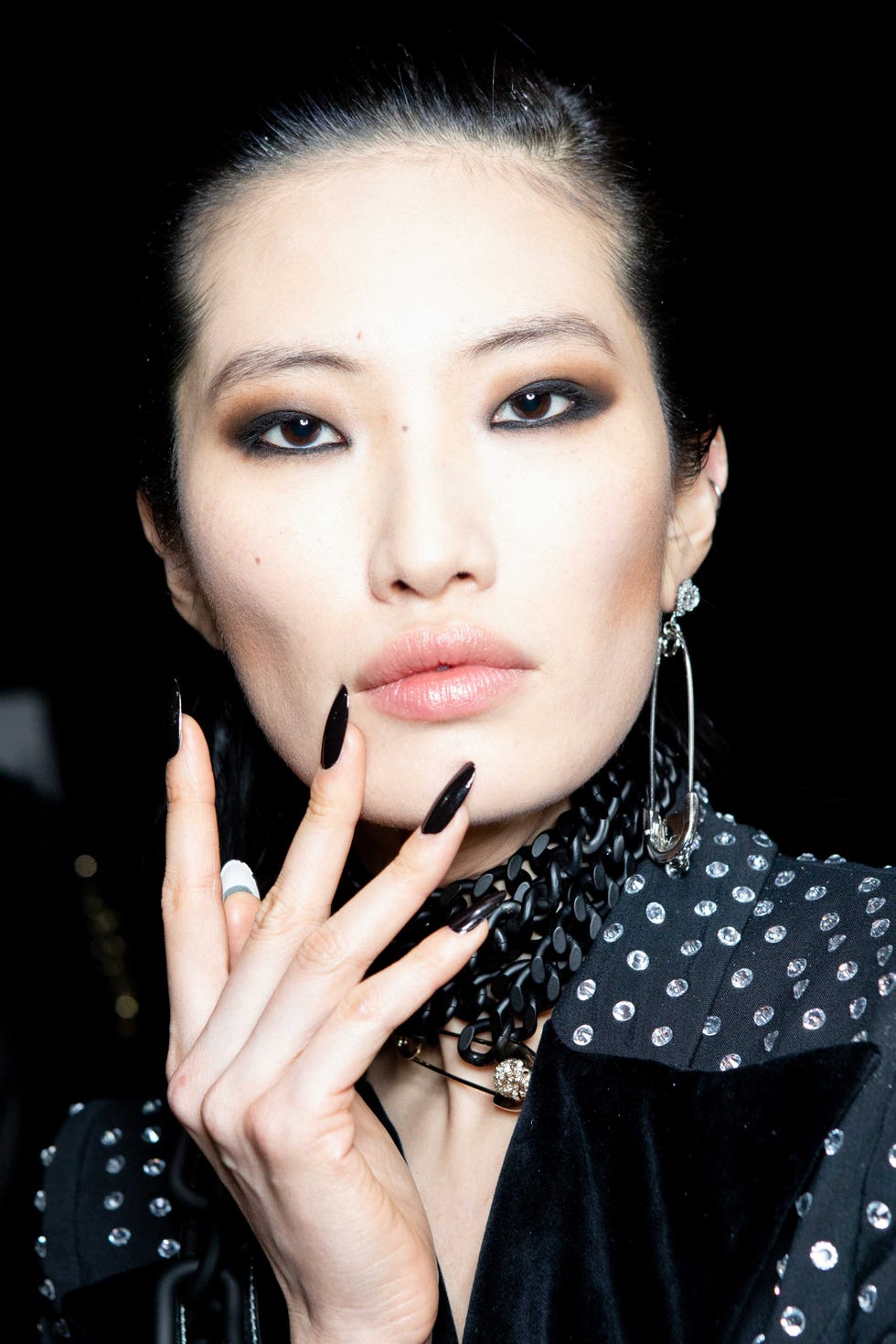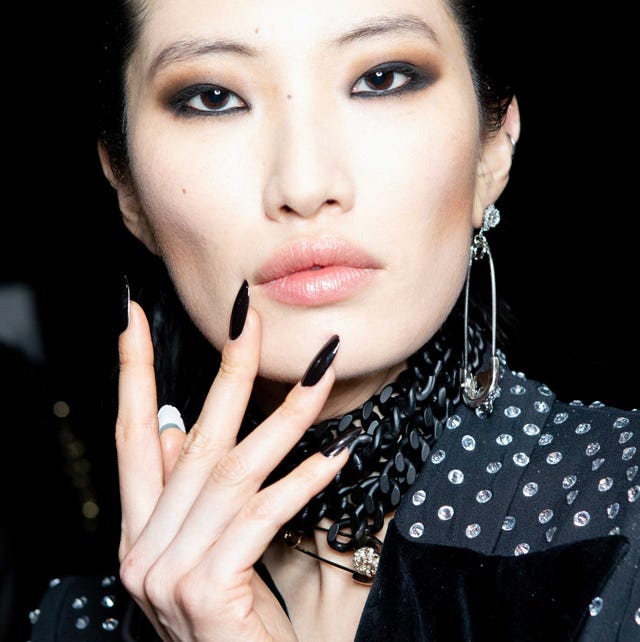 Rosdiana Ciaravolo
No, it's not just a phase. A black manicure—whether glossy or matte, impeccable or artfully chipped—has been recently spotted on the fingers of celebrities like Megan Fox, Harry Styles, and Selena Gomez. (Also seen on the super hot barista at my local coffee shop.)
"Gothic Glam is huge right now," says celebrity nail artist Brittney Boyce. "We're seeing a lot of nail art with black as a base or black as the accent color."
Another major black mani moment: Boyce, who has her own press-on line named Nails of LA, created $30,000 manicure for punk prince Machine Gun Kelly for the Billboard Awards last week. It started with black polish (natch) before being topped with diamonds.
The major appeal behind black is it's truly universal when it comes to skin tones and styles. "Both matte and glossy black manicures are having their moment right now. It's fun to use them in the same mani to play with textures, like a matte base with a glossy design, or to just have an accent matte finger."
Advertisement – Continue Reading Below
Easy to apply
Liquid Vinyl
"This is a super inky black that's a staple in my kit," Boyce says. "The flat brush with the rounded shape makes it easy to apply as it hugs the cuticles."
Matte
BOY DE CHANEL Nail Colour
Pricey
Matte polishes may wear faster
The perfect matte polish exists. A single layer of this polish wraps your nails in a dark, velvety shade of black.
Black-owned
Classic Lacquer in Absorb
This 10-free cream formula comes in a handbag-sized bottle so you can touch up on the go.
Quick Dry
expressie Quick-Dry Vegan Nail Polish in Now Or Never
A vegan formula spiked with both a top and base coat, so all you need is two layers of this polish for a complete manicure. Each layer also dries in less than a minute.
MGK's Brand
Depressionist
Brush designed for short nails
"A great inky black with a unique brush that's shorter so it works well on people who normally wear their nails short," Boyce says of Machine Gun Kelly's recently-launched brand.
An Incredible Gift
The Noirs Nail Colour
Easily one of chicest nail polish of bottle ever designed. This objet d'art has a brush inspired by calligraphy pens, meant to simplify application and make it a very artful experience.
Black-owned
Run The World
This formula cuts 10 chemicals found in traditional polishes while still delivers on the shine. It's also vegan and made without artificial fragrances.
Glitter Top Coat
Insta Dri Nail Color
Wear as a topper or alone
Can be difficult to take off
Pop this clear polish spiked with different shapes and shades of black glitter on bare nails or atop any base color for a fun effect.
Pearlized finish
Nail Lacquer in Under the Stars
Can be hard to fully remove
If a creamy black isn't your vibe, try this version which comes with a micro shimmer. It's the adult version of glitter nail polish.
Brittney Boyce is a celebrity nail artist and founder of the brand Nails of LA. Her clients include Megan Fox, Machine Gun Kelly, and the Kardashians.
What's the secret to keeping a black manicure fresh?
The prep and application steps are super important to making sure your mani stays looking fresh. Our nails are actually really oily, so before you apply any polish, use acetone or rubbing alcohol to remove excess oils on your nails so the polish is actually sticking to your nails.
If you're using regular lacquer, a good base coat is crucial. ORLY Bonder is a go-to because it acts like a double-sided tape that grips to your nails on one side and polish on the other. Most people tend to apply a thicker coat. Instead of doing that, apply thin layers, letting each layer dry in between. Seal the free edge to help prevent chipping from the top. Then finish with a really good topcoat.
To really extend your wear, avoid submerging your nails in water for an extended time. Have someone else do the dishes or wear gloves and keep your hands out of the water when you're taking baths. Also, apply a layer of clear topcoat every day.
This content is created and maintained by a third party, and imported onto this page to help users provide their email addresses. You may be able to find more information about this and similar content at piano.io
Advertisement – Continue Reading Below