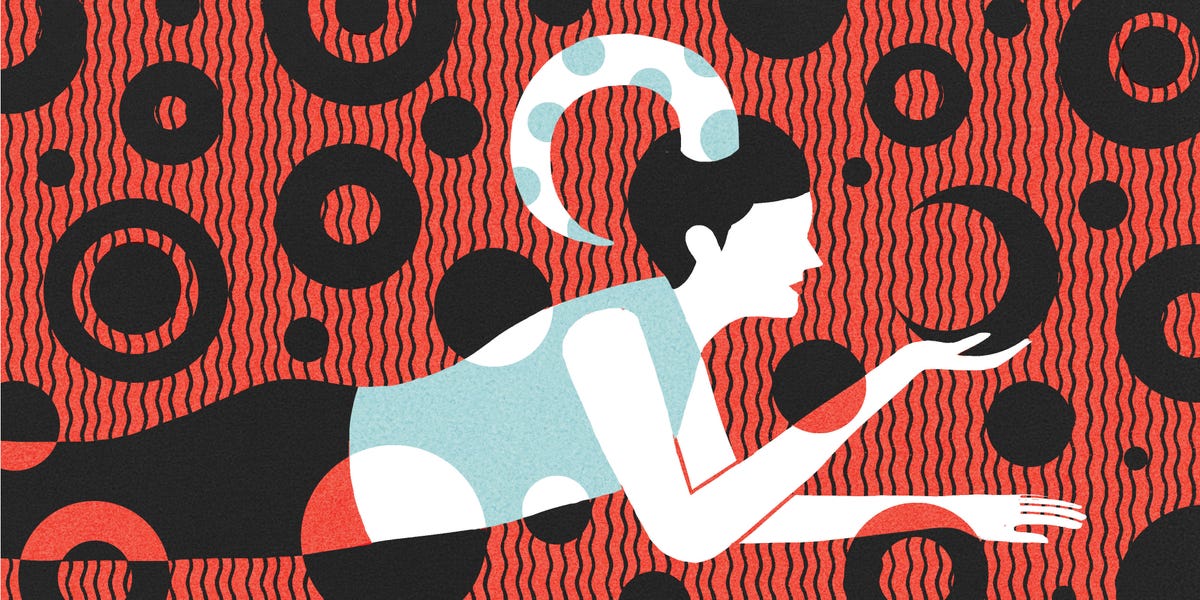 WEEK OF April 11 – 1 7, 2022
Profound epiphanies could rock your world this Tuesday, April 12—AKA Spirit Day. For the first time since 1865, soothsayer Neptune and philosophical Jupiter meet in psychic Pisces, awakening your twelfth house of intuition and healing. Don't overload your calendar! The divine downloads will be streaming in, but to capture these gems, you need to flow in the liminal state the Greeks called "Kairos" time. If anything, reroute dinner plans to the yoga studio or meet an inspiring friend for a sunset trail hike. Or grab your journal and retreat to a favorite nook. You'll be amazed by the poetry that flows onto paper as you glean the deeper meaning behind all those struggles you've gone through. Be prepared for some "big feeling energy" to arise, especially if you've been doing trauma work recently. Should you find yourself triggered and unable to regain perspective, put your pride aside and call the most calming, supportive person in your contact database. There's a light at the end of those types of tunnels, Aries, but you don't have to barrel through to see it! Be gentle with yourself.
If you thought life couldn't get any more surreal, along comes Thursday. Your cosmic custodian, passionate Mars, joins Venus, Jupiter and Neptune in Pisces and fluffs up the pillows in your introspective, esoteric twelfth house until May 24. While this biennial cycle can be great for creativity and your actual dream life, it could also keep you up late engaged in artistic or other inspirational pursuits. Treat yourself to a new journal, some fresh art supplies, or materials for a vision board. Your imagination will be supersized—and to keep it that way, stay focused on the process rather than achieving some end result. It's not often that you have this opportunity to play with your muse and clean up the mess later. But while Mars revs up your creative juices, it can also arouse anxiety, stress and stormier emotions like paranoia and grief. Find healthy outlets should these flare up, and take preventive measures against potential restlessness or insomnia by establishing soothing bedtime rituals. Sip chamomile or kava tea while soaking in a warm tub (perhaps infused with muscle-taming herbs) and log out of all electric devices at least an hour before lights-out. This is also a great period to deepen a meditative practice or work with a therapist or energy healer.
Make it a doppia on Saturday as 2022's only full moon in Libra casts its luminous glow in your seventh house of partnerships. Before the weekend wraps, you might have an epiphany about "next steps" with your special someone—or realize that a platonic pal deserves an upgrade from the friend zone. Take any relationships that begin under this full moon seriously, Aries. They could have surprising strength and staying power, whether for business or pleasure. If you've been keeping an attraction on the downlow, this lunar lift brings the confidence to confess over the coming two weeks. Same for pitching joint ventures. If you're clear that a fellow mover and shaker should be your future project partner, get a lunch date on the books for next week. How awesome would it be to learn that the feelings are mutual? But if neither of you makes a move, you might never find out. Pro tip: Be the proactive one! Conversely, this moon could make it unmistakably clear that a certain union has hit its limit. Your convenient excuse to bolt may happen just-like-that. Your sign is famous for impulsive actions, but try not to act TOO rashly. If you can make a graceful exit (and NOT burn bridges), you'll be the better Ram for it.
This content is created and maintained by a third party, and imported onto this page to help users provide their email addresses. You may be able to find more information about this and similar content at piano.io