Sagittarius Weekly Horoscope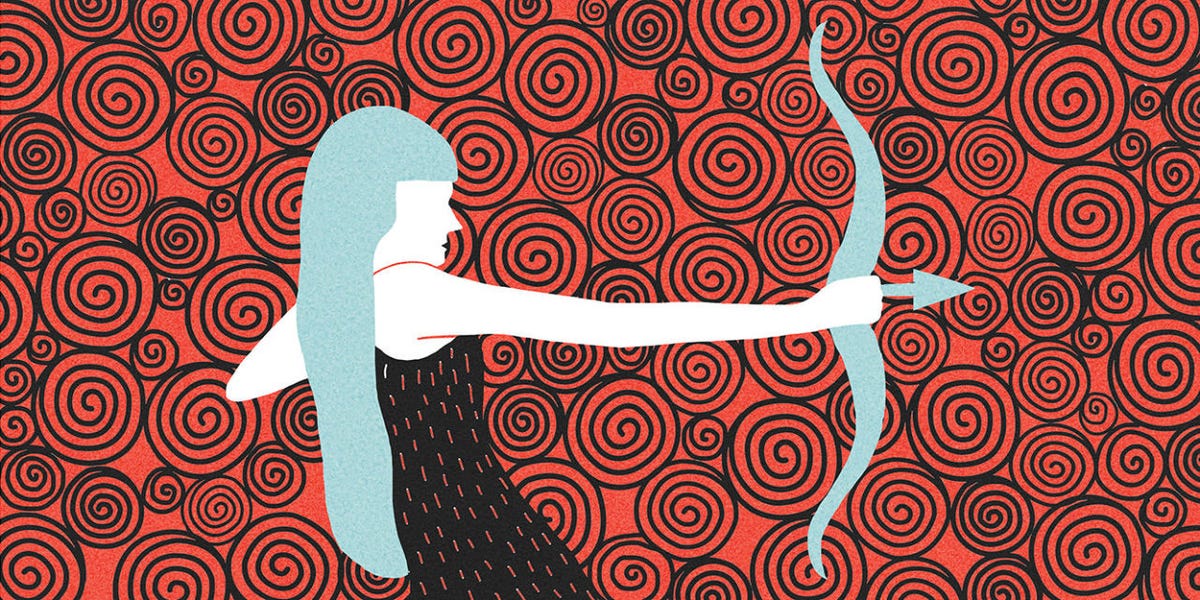 WEEK OF March 21 – 2 7, 2022
Normally your easygoing sign lets things roll off your back, but you might NOT be in such chill spirits this Tuesday, March 22. Twitchy Mars, which is firing up your third house of socializing and communication, locks into its annual edgy square with unpredictable Uranus in your house of work, service, health and healing. Talk about being pulled in dueling directions! Your more expansive side could be feeling a little jaded by the same old crew and running the usual "circuit" when you do go out. Or maybe you want more time with friends, but an overbearing sense of responsibility—to a person or a deadline—makes hang time feel like a luxury. Either way, it's only adding to the frustration you're already feeling.
Watch that you don't dump on a close friend who just happens to be in the wrong place at the wrong time! Sarcasm and rudeness are never justified. And it doesn't take much to push your candid sign to say something instantly regrettable. Before you stick a spring sandal in your mouth, pivot and do something health-promoting, like taking a drop-in yoga class or going for a nice long walk. Once the peak tension passes, see if you can talk out any issues you're having within a group. You might assume they know what's on your mind (and in your heart), and they might have the same (wrong) opinion about you. Rather than resort to amateur mind-reading, practice the equally impressive art of authentic, compassionate conversation. You might (both) be amazed at what is revealed when you come right out and ask!
Whatever you endured during the workweek, Sunday's skies will come as blessed relief! They could inspire a spontaneous celebration with your nearest and dearest—and anyone who happens to be free. Your Sag optimism will be on display as social Mercury spins into Aries and your playful, festive fifth house. While Mercury was hunkered down in your foundational fourth house over the past few weeks, you might not have been in the partying-est of spirits. (More like, putting out fires left, right and center.) But now that the cosmic messenger has taken up temporary residence in your fun-loving fifth, you can flip the script and get everyone in the mood to kick up their heels.
The fifth house is also your zone d'amour. Single Archers might start feeling frisky for the first time in—how long HAS it been? Dating might almost sound appealing again—if you go in with an open mind. Coquettish Mercury inspires you to flirt with abandon, which alone can help you NOT get too serious about the process. Attached? Fun doesn't happen by itself, so over the next two weeks, plan some unpredictable dates, like escape room adventures, a couple's workshop or maybe a weekend staycation in an Airbnb. It's really more about your attitude than where you go. Bring a sense of freshness and open-mindedness, and you can't go wrong!
This content is created and maintained by a third party, and imported onto this page to help users provide their email addresses. You may be able to find more information about this and similar content at piano.io