Aquarius Weekly Horoscope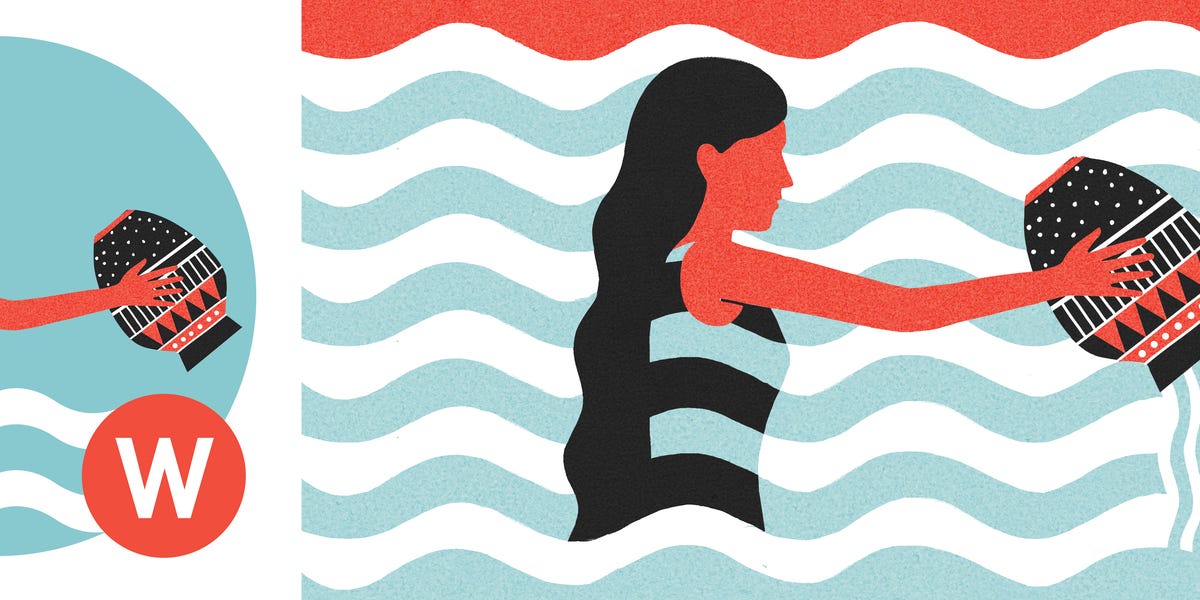 WEEK OF March 14 – 2 0, 2022
Rules were made to be broken, but bonds with the ones you love? That's a totally different story. So if any of your key relationships are on shaky ground, use this week to stabilize them. On Friday, March 18, the year's only full moon in Virgo fires up your eighth house of intimate relationships and joint ventures encouraging you to wade into deeper waters with the VIPs in your life. Your next step could be giving bae a spare key or signing a six-month contract. If it's time for a bolder move, here's your signal. Maybe you're ready to merge bank accounts, co-sign a lease, or shop for rings. Whatever you commit to, make sure you're able to go the distance because once you're in, you need to be in.
If your mojo's been in slow-mo, it could get a lunar boost. Do little things to keep the juices flowing like booking a massage, refreshing your lingerie drawer or taking part in an energetic-based movement class. Moving your body through any form of exercise is the best way to rouse your slumbering libido and ignite your lit-from-within glow. Who knows? You might wind up exchanging digits with someone in your spin class this week. A big money opportunity could come to fruition, too, or this full moon could bring a lump sum of cash like an inheritance, commission or tax return. How's that for an incentive to get those filings done early?
This Saturday could bring tense interpersonal dynamics as Venus in Aquarius crashes into a combustible square (90-degree angle) with disruptive Uranus in Taurus and your fourth house of family. As loved ones make demands on your time, you may feel fenced in by responsibility. Time to set clearer and firmer boundaries! Awkward and uncomfortable as this can be for your friendly sign, it's better to say no to draining requests than it is to stew in resentment. On the flip side, make sure YOU aren't leaving your inner circle holding the bag. Although you're aching to fly free, it's not fair to shirk responsibility. If you need to reschedule a hangout, don't wait until the last minute to cancel—and get a new date on the books already so your people know that you're not ghosting.
This Sunday, the confident Sun swings into brash Aries, the ruler of your third house of communication. As a voluble air sign, you're seldom at a loss for rousing repartee and brilliant bon mots. Gentle reminder, Aquarius, that communication is a two-way street. People love to be entertained, especially by someone as hilarious as you. But they NEED to be heard and acknowledged. Over the next month, you'll win as many supporters by showcasing your listening skills. On the other end of the spectrum are Aquarians who have played too passive a role lately. Your poor ears may be on the verge of bleeding from hearing so many people's sob stories! Let people know that if they're looking for THAT kind of sounding board, they should find a coach or therapist. This fun-loving solar cycle is about levity and exploration. You don't need to deep-dive into anything new right now. Just let yourself dip into various pools and see how they suit your style. If you're looking to expand your social circle or develop new connections, you won't have to venture far between now and April 19. Check out neighborhood restaurants and music venues plus anything that's just opened. Your humanitarian, activist sign has a lot to give back, and you might just discover an organization that's doing exactly what you've been talking about for the past year.
This content is created and maintained by a third party, and imported onto this page to help users provide their email addresses. You may be able to find more information about this and similar content at piano.io