We should've known about Diddy: A history of violence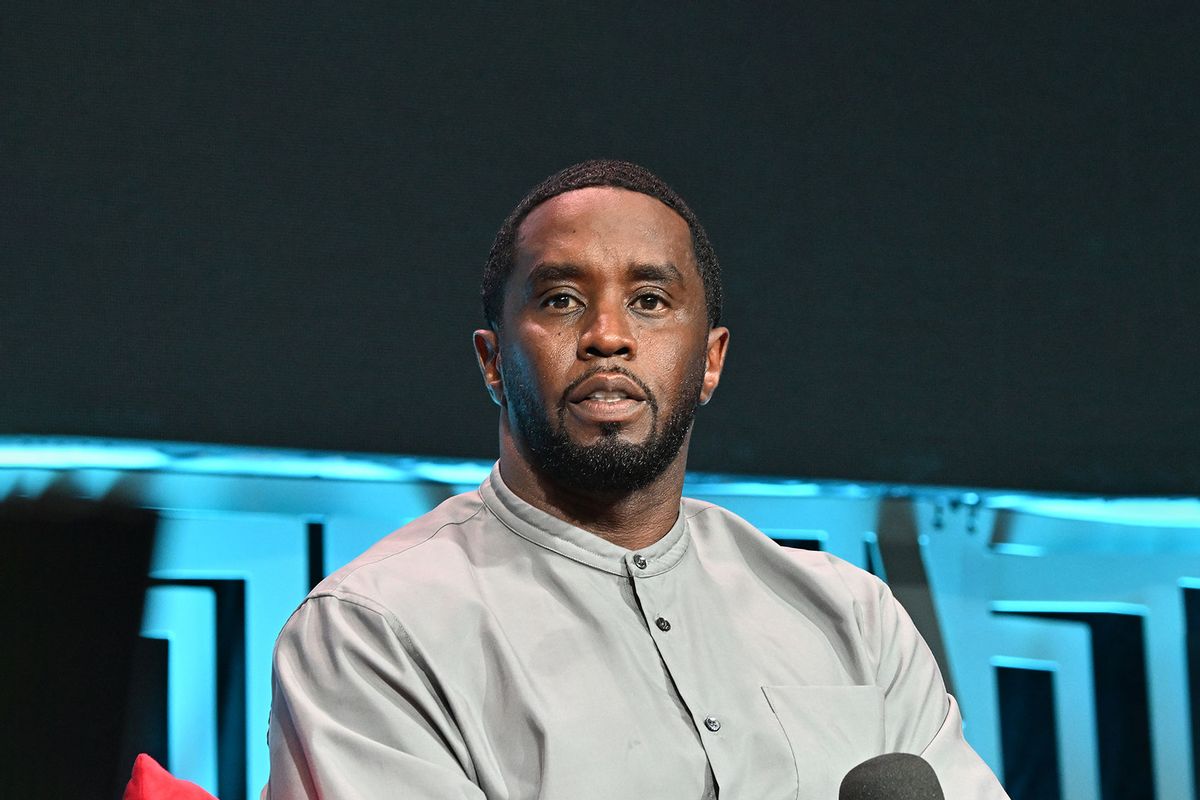 In the year hip-hop turned 50, one of the genre's leading figures, Sean "Diddy" Combs was accused by long-time ex-partner Cassie of a decade of continued and pervasive sexual abuse including allegations of sex trafficking and rape in a bombshell lawsuit.
The parties quickly came to a settlement a day after the lawsuit was filed and made public. This has posed the question of Diddy's liability in the alleged abuse against Cassie, also known as Cassandra Ventura. And for those following his career, this had raised questions about a history of violence that people have ignored until now because of his role in hip-hop.
The creator of Bad Boy Records built his career from the ground up from being a young radio intern to a hip-hop billionaire mogel name-checked in songs like Kesha's classic "Tik Tok." During a recent performance, Kesha removed Diddy from her most infamous line "wake up in the morning feeling like P.Diddy."
Considering the pop singer's traumatic battle with alleged abuser Dr. Luke and how it parallels the lawsuit Cassie filed against Diddy, removing the mention of his name plays a larger role in understanding how Diddy's public persona has now become radioactive and toxic to the touch. But before the lawsuit, Diddy spent years dodging a history of public displays of violence and hints of alleged criminal activities. Even though the music mogul has been able to shapeshift his image to his liking, his reputation has never been free of controversy.
A young Diddy started his music career as a radio intern who co-hosted a celebrity basketball game that led to a stampede and a crowd surge that killed nine people in the City College of New York gym. He was critiqued by the then Mayor David Dinkins for letting inexperienced people plan the event and oversell tickets. A start into a fast music life riddled with potential complicity in death and violence, which frankly may not have been his fault but nevertheless could have indicated a more capitalist interest that trumped human welfare.
After a stint at Uptown Records, the rising hip-hop mogul launched his record label Bad Boy Records in 1993. His first major success was releasing Notorious B.I.G.'s "Ready to Die." He most famously cultivated the careers of Foxy Brown, Faith Evans and Mary J. Blige.
But Diddy was most well known for his involvement in the West Coast versus East Coast rivalry, fueling the world's fascination and intrigue with '90s hip-hop and gangster rap. Biggie and Diddy were at the center of the conflict with Death Row Records' Suge Knight and rapper Tupac Shakur, which ultimately led to the violent shooting deaths of Biggie and rival Tupac. While Diddy was never implicated in either death, there has always been speculation, rumor, and conspiracy theories that continue to fuel the discourse surrounding Biggie's and Tupac's puzzling deaths.
After that, Diddy's career only took off. But the rapper and executive found himself in a firestorm again, leading to an assault charge. In his music video for the song "Hate Me Now" featuring Nas, the two men were crucified on a cross. Diddy thought the scene was sacrilegious and wanted it cut from the video. But the unedited version was aired so the rapper and music executive went to the president of Interscope Records and assaulted him with "a chair, a telephone and a champagne bottle." Diddy pled guilty to a lesser charge resulting in one day of court-order anger management.
That's not where it ends though with Diddy's displays of violence. In a moment of hip-hop history, Diddy and then-girlfriend Jennifer Lopez were at a New York nightclub where a shooting took place after a heated altercation led to three people being injured. The couple were arrested and charged with battery and gun possession. While Lopez's charges were dropped, Diddy went to trial, claiming he was a victim of the criminal justice system's vendetta against criminalizing Black men. He was acquitted of his involvement in the shooting. But his protegé Shyne served nine years for the assault and gun possession. Shyne claimed that Diddy sold him out.
Moreover, Diddy's most troubling public altercation has come full circle post-Cassie lawsuit. In 2012, gossip blogs rumored that Cassie's then-boyfriend rapper Kid Cudi and Diddy had an altercation in a club. In a deeply disturbing turn of events, in the lawsuit, Cassie stated that Diddy "blew up a man's car after he learned that he was romantically interested in Ventura." The New York Times said through a spokesperson that Kid Cudi confirmed Cassie's account that his car exploded in his driveway. "This is all true," he said.
The documented history exists, and it's almost impossible to ignore. As Diddy commercialized and commodified hip-hop, the money he cashed in worked as armor shielding him from any real accountability. He was recently awarded a global icon award at the VMAs for his efforts in building the genre. But in the same breath, his efforts in building the genre and profiting massively off of it as one of the few hip-hop billionaires are the reasons why it's been a breeding ground for pervasive abuse and violence against women and Black women. The type of abuse he has allegedly perpetrated on Cassie and countless others in the industry.
If we put aside the documented violence, Diddy seemed to have this impenetrable reputation in the Black and hip-hop community because of his pioneering efforts. But Cassie's bravery and refusal to take silencing, hush money upwards of eight figures, and instead file the lawsuit, has undone all the relentless work he's put into controlling her and his public persona.
In the settlement statement, she said, "I have decided to resolve this matter amicably on terms that I have some level of control."
Even though the lawsuit will not go to trial, Cassie has exposed Diddy's alleged long-standing abuse. A trial would only sensationalize her trauma for tabloid fodder — recent examples of women who've had to endure this treatment like rapper Megan Thee Stallion and actress Amber Heard come to mind. But the lawsuit's claims have already done enough for the public to question and realize that Diddy's trailblazing efforts in hip-hop aren't merely enough to justify and excuse a long history of violence breeding more violence in a genre that at its worst is riddled with misogyny and abuse.