TikTok testing out advert-free monthly subscription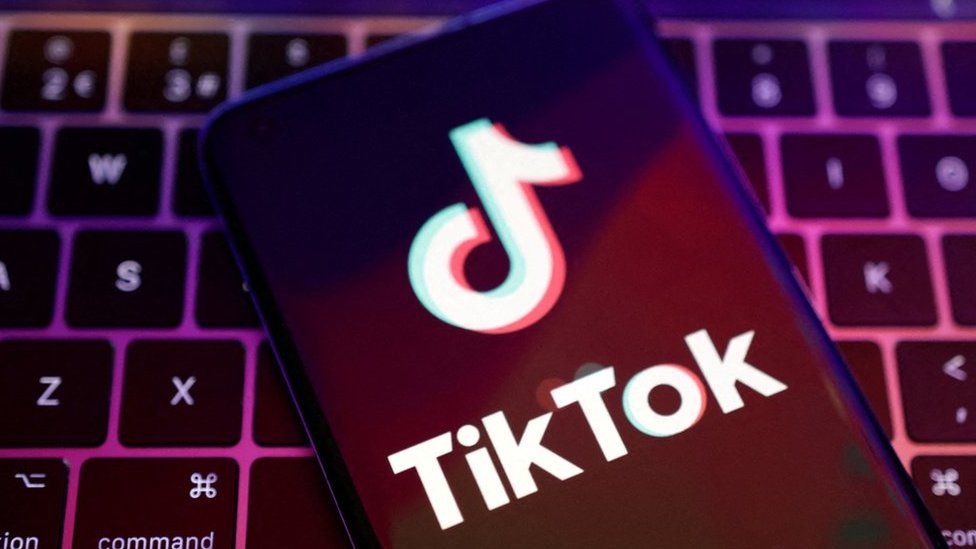 TikTok is testing a new monthly subscription which would get rid of adverts on the video sharing site.
The BBC understands the Chinese firm is trying out the service in an English-speaking market outside the US, but has declined to comment on exactly where.
The subscription is being tested at $4.99 (£4.13).
Meanwhile, Meta is reportedly mulling ad-free subscriptions for people in the EU to navigate the bloc's advertising rules.
TikTok currently displays personalised adverts for all users over the age of 18.
TechCrunch, the news website, reported that the test is small scale and there is no certainty that a subscription will be rolled-out globally.
YouTube and X, formerly Twitter, are among sites already offering fewer or no ads for a monthly fee.
Users would be charged roughly €10 (£8.68) a month to use Instagram or Facebook without personalised adverts on desktop, and €13 (£11.28) a month on mobile, Meta has reportedly told EU regulators.
A Meta spokesperson told the BBC: "Meta believes in the value of free services which are supported by personalised ads. However, we continue to explore options to ensure we comply with evolving regulatory requirements. We have nothing further to share at this time."
The firm said in August, following an EU ruling, that it intended to change its terms and get consent from users to display adverts based on their personal data.
The regulator said Facebook and Instagram could not "force consent" by saying consumers have to accept how their data is used, or leave the platform.