Leave Britney Spears alone – yes, we're talking to Britney fans also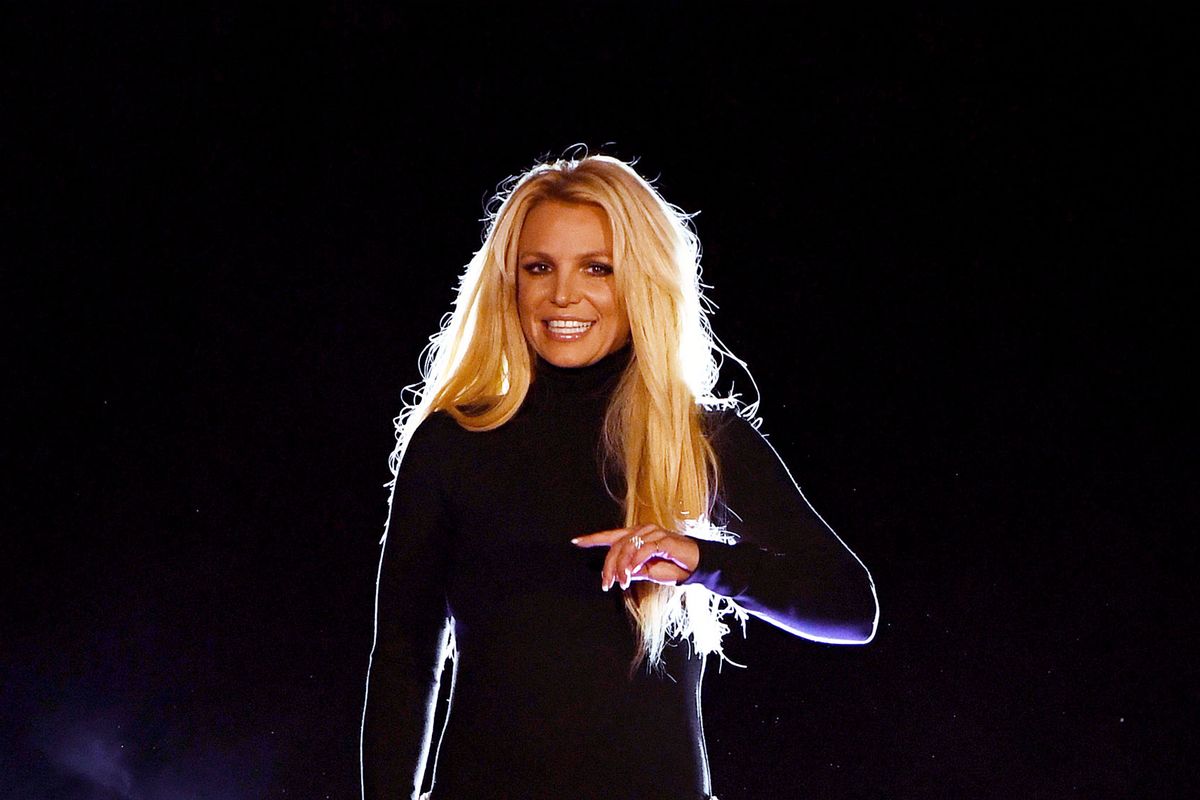 Britney Spears' Instagram is one of pure unadulterated fun. The pop star posts whatever she wants typically clad in a low-waisted pair of underwear or shorts and a crop top dancing her heart away. So why did one of her recent posts spark police being sent to her house for a wellness check, yet again?
A few days ago, the pop star took to Instagram to post a video of herself dancing with what Spears claims are prop knives. Of course, the post went viral on all social media platforms. People poked fun at the now meme, comparing the video to rapper Azealia Banks also dancing while welding a machete. Some took to the internet to question the state of Spears' mental health, and according to NBC News, authorities performed a wellness check on the singer after people close to the singer posed concerns.
Spears posted again addressing that she was just trying to "imitate one of my favorite performers Shakira" and she knows that she "spooked everyone with the last post, but these are fake knives that my team rented from Hand Prop shop in LA. These are not real knives. No one needs to worry or call the police."
Just a misunderstanding right? Well . . . this isn't the first time that fans have called a wellness check on Spears. Earlier this year in January, fans called a wellness check on the singer and in a now-deleted post Spears said that fans went a "little too far." She said, "This felt like I was being gaslit and bullied once the incident made it to the news and being portrayed once again in a poor and unfair light by the media."
It is concerning and well, ironic that fans who wanted to free their idol aren't recognizing Spears' autonomy as a 41-year-old woman.
And obviously, she's right. Ever since fans exposed (#FreeBritney campaign) that the singer was being exploited and abused in a controlling 13-year-long conservatorship that was masterminded by her father Jamie Spears, they have continued to have a vested interest in Spears' mental health. But Spears was freed from the conservatorship in 2021 and since then she has been openly living her life the way that she sees fit. Whether that means marrying the somewhat shady Sam Asghari, who she is now divorcing or dancing with prop knives like Shakira on her Instagram. The woman is a performer at heart and she is bound to be more theatrical than most people and there's nothing wrong with her campiness — it's why her fans love her. It also shows that Spears is more free than she has ever been — more in control than she's ever been.
For that reason, it is concerning and well, ironic that fans who wanted to free their idol aren't recognizing Spears' autonomy as a 41-year-old woman. The men in Spears' life, the media and the general public have all inflicted some sort of trauma onto her so of course it's only natural for her fans to be worried for her well-being. For years, Spears was at the butt of every joke and put through the emotional wringer as her life was picked apart by tabloids, paparazzi and the media. Survival was not an easy feat. Her experience as public enemy No. 1 in the late aughts isn't something many people could endure and come out of the other side unscathed. And maybe Spears' candor about her struggles also adds to the intense anxiety people feel over the protection of her mental health.
It's all understandable but Spears deserves to live her life without the projection from fans and the public that she's so fragile and ready to break at every moment. The overzealous, watchful eye Spears' fans have with her almost reinforces the same scrutiny that Spears faced at the height of her public breakdown. The parasocial relationship between Spears' fans and herself also adds to this intense level of protection but when does it become patronizing and strip Spears of the agency she fought so hard to win back from her father and the media? She is no longer a victim of abusive circumstances from her family or conservatorship, and it's dangerous to habitually paint this fragile and delicate picture of Spears. She is human, so yes, she will have days where she's not OK. But why is it the fans' concern to call the police on a woman who is clearly dealing with life just like the rest of us — the best way she can?
Her independence has to look a certain, palatable way for people to accept that she really is OK.
When we continue to speculate on someone's mental health and intervene with serious measures like wellness checks, it is insinuating that Spears is unable to regulate her emotions or care for herself. It undermines her entire battle for freedom and her reclaiming the joys of life by dancing with fake knives on Instagram. At what point do her fans and all these people theorizing about her mental health become just as complicit as the people who tried to control her in a conservatorship? It's a different kind of control but it's a sense of ownership they have over Spears' freedom because they aided in it. Her independence has to look a certain, palatable way for people to accept that she really is OK. But that's not up to her fans, the media, or the public to decide. Spears no longer owes any of us anything after she's given up most of her life, most importantly her formative adolescence years, to the limelight. The least we can do to partially rectify our hands in the damage is to leave her the hell alone.
Read more
about Britney Spears