All the Renaissance Tour Hair, Makeup, and Nails Inspo You Need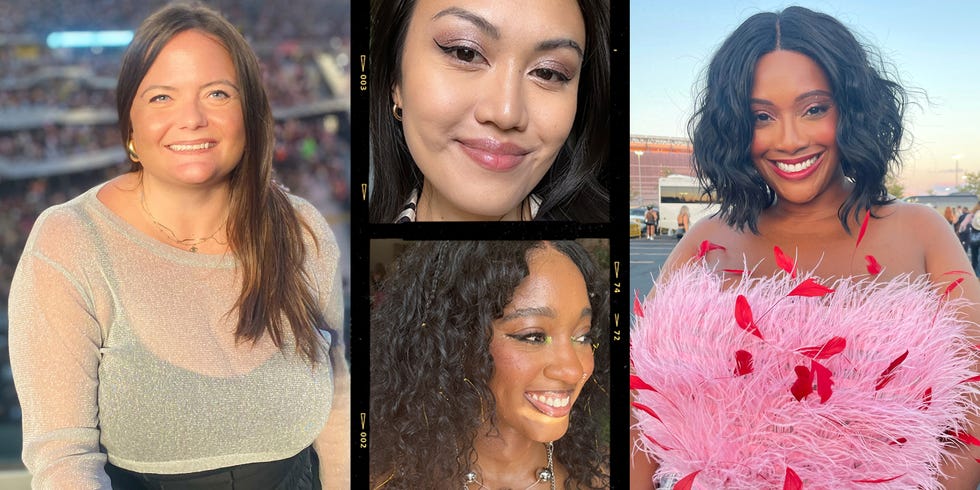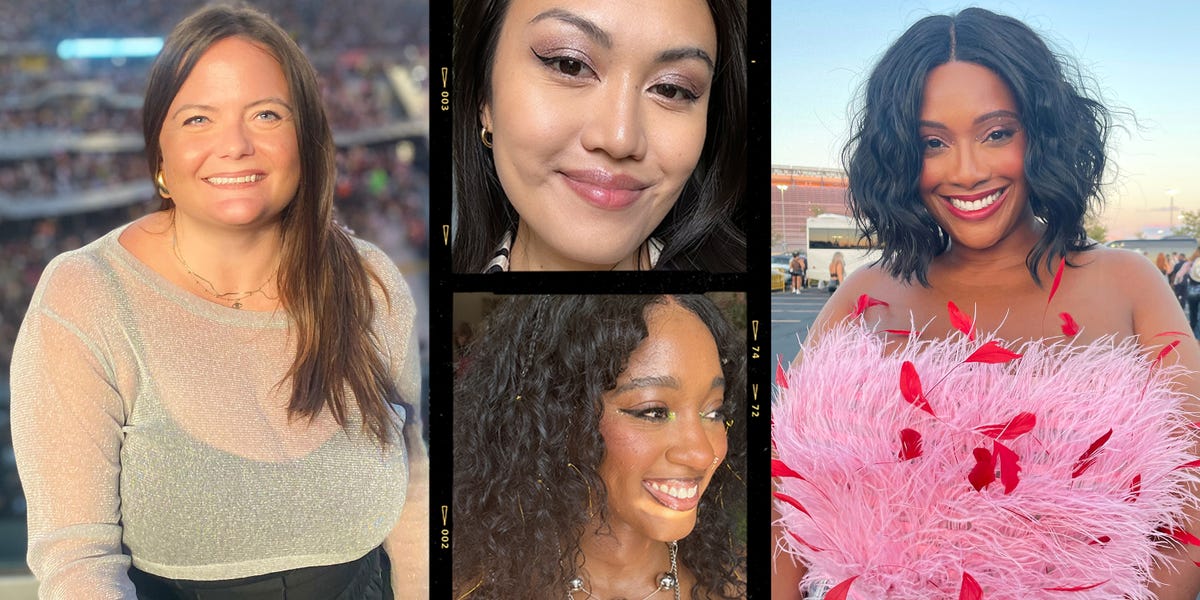 I went for a Barbie Beyoncé look and was so thrilled to see her Barbie pink moment during Cozy! For my makeup, I wanted to play off of the red and pink, so I went for a pink eye, some rhinestones to give nod to the Alien Superstar metallic, bedazzled looks we've been seeing, and a bold red lip to bring out the red plumage in my feather top. I got ready with Tarte Cosmetics, so my entire makeup look is Tarte.
I was most happy with my eyes, which features The Maneater After Dark Eyeshadow palette—they have a beautiful rosy, metallic pink called "sensual" that was perfect for my romantic Renaissance look! I popped the Big Ego to Go makeup palette in my purse in case I wanted to touch up my eyes, but the Shape Tape Stay Setting Spray kept my makeup in place all night. The Maracuja Juicy Liquid Lip felt so good on my lips—it goes on smoothly and is long-lasting, even through multiple sips of my drink! We used the new Shape Tape Radiant Concealer, which not only brightened, but also gave me a glow under my eye.
I love to wear jewels on my face—concert or not, and the Bakeup makes great face gems that last on your face all day.
For my nails, I didn't have time to get a manicure, so I used OPI x Barbie xPRESS/On Press On Nails—they lasted me ten days without budging and looked so natural.
My tip for your Renaissance makeup look is to focus on what makes you feel beautiful. That's what the Queen would want!