After inciting conservative boycotts and bigotry, Bud Light loses its top spot among American beers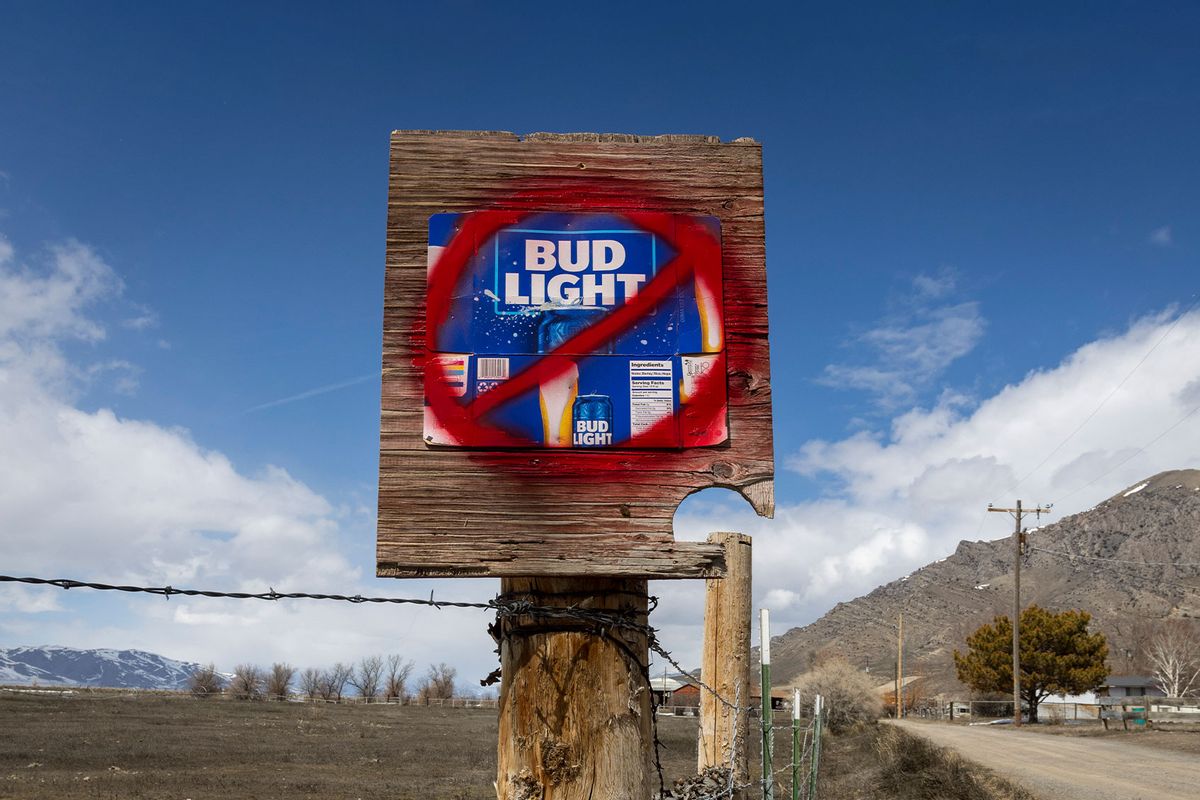 For more than two decades, Bud Light has been America's best-selling beer — but, recent turmoil for the brand has caused it to lose its top spot.
In early April, the company contracted transgender activist and actor Dylan Mulvaney for a very small social media campaign consisting of just a few posts; in celebration of the influencer's one-year anniversary of transitioning, Bud Light also sent Mulvaney a one-off commemorative can featuring a likeness of her face.
This angered several outspoken conservative public figures and pundits, starting with musician Kid Rock, who posted a video of himself crying and shooting packs of Bud Light before finally flipping off the camera. This led to an avalanche of bigotry, ranging from Derek Hunter, a columnist for Townhall, calling the brand the "groomer of beers" to, more recently, Sen. Ted Cruz, R-Texas, launching a Senate investigation into the brand.
When Bud Light eventually issued a tepid "can't we all just drink together?" response, it only angered conservatives more, while simultaneously invoking criticism for not disavowing the bigotry their campaign had inspired. The same week Cruz announced the proposed Senate probe, the Human Rights Campaign (HRC) let Anheuser-Busch know that their Corporate Equality Index score had been suspended, effective immediately.
The Index rates companies based on their commitment to LGBTQ safety and equality.
Given the still-simmering controversy, it's not really surprising that a new beer has dethroned Bud Light. According to Nielsen data analyzed by Bump Williams Consulting. Modelo now controlled 8.4% of U.S. grocery, convenience and liquor store sales, while Bud Light fell to 7.3%.
As the Associated Press reported Dave William, Bump Williams' vice president of analytics and insights, said that Bud Light's U.S. sales slumped 24% the week ending June 3, while Modelo Especial sales were up 12%.
According to the Associated Press, Grupo Modelo, the Mexican brewer, is owned by Anheuser-Busch InBev, the same parent company of Bud Light. However, Constellation Brands has been licensed to sell Modelo in the U.S. since 2013 as part of an agreement with antitrust regulators after AB InBev bought Grupo Modelo.
CORRECTION: This story has been updated to reflect the fact that Constellation Brands is the licensed seller of Modelo in the United States.
Read more
about conservative boycotts