Biden laughs at Fox News reporter's question about potential pardon for Trump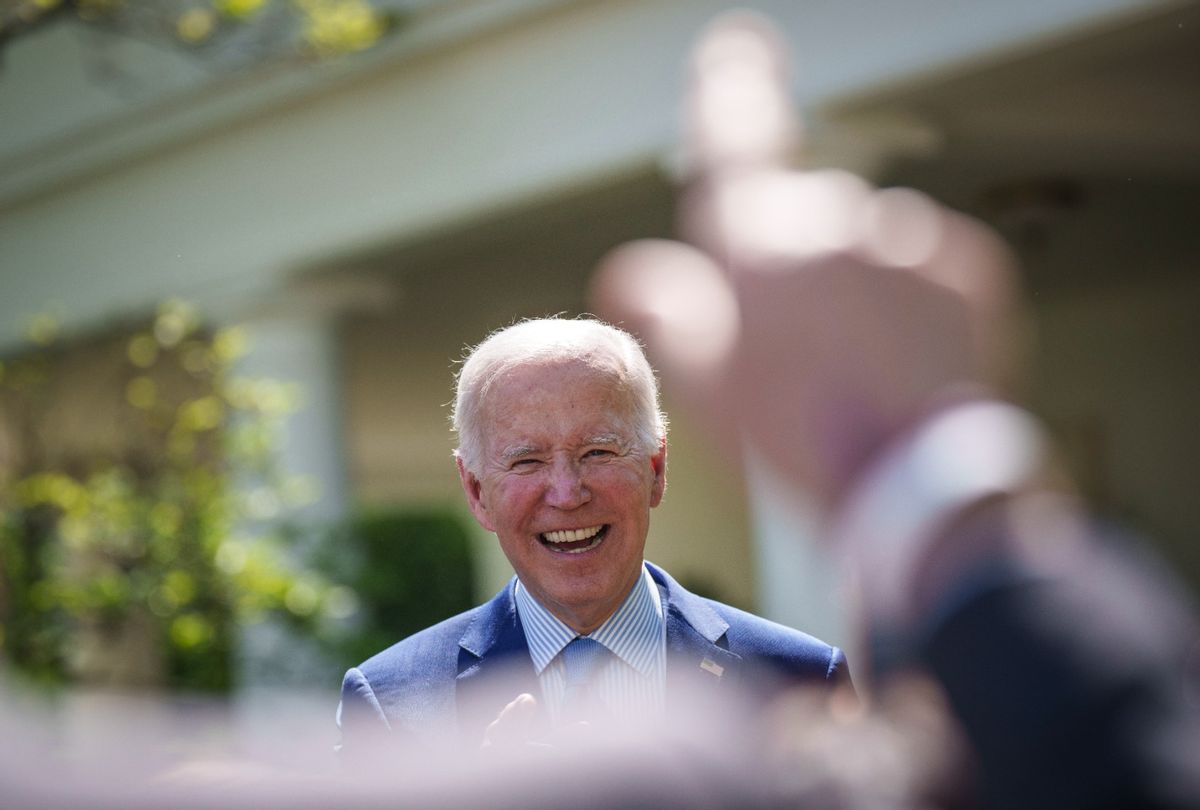 President Joe Biden on Sunday laughed off a reporter's question about a potential pardon of former President Donald Trump.
Fox News reporter Peter Doocy shouted the question to Biden outside the White House as he was walking toward Marine One.
"Did you see that Ron DeSantis said that if he became president, he would pardon Trump?" Doocy asked. "Where are you on the idea of presidents pardoning Trump?"
Biden laughed at the question and waved to reporters as he started to walk toward the helicopter.
"It's a great question. Thank you," he turned and said.
DeSantis did not explicitly say he would pardon Trump but he said he would review certain cases after he was repeatedly asked about the possibility during a recent radio interview.
"I would say any example of this favored treatment based on politics, or weaponization, would be included in that review, no matter how small or how big," he said.
DeSantis also floated the possibility of pardoning January 6 Capitol rioters.
"Now, some of these cases, some people may have a technical violation of the law," DeSantis said. "But if there are three other people who did the same thing but just in a context, like [the Black Lives Matter protests in 2020] and they don't get prosecuted at all, that is uneven application of justice, and so … we will use the pardon power."
---
Want a daily wrap-up of all the news and commentary Salon has to offer? Subscribe to our morning newsletter, Crash Course.
---
DeSantis added that he would use his pardon powers "at the front end" of his administration, noting that "a lot of people wait until the end of the administration to issue pardons."
Trump similarly vowed to pardon rioters during a CNN town hall earlier this month.
"I am inclined to pardon many of them. I can't say for every single one, because a couple of them, probably they got out of control," he said, adding that he would likely pardon "a large portion of them" very "early on."
Read more
about Ron DeSantis