Napoli boss Spalletti to leave after title win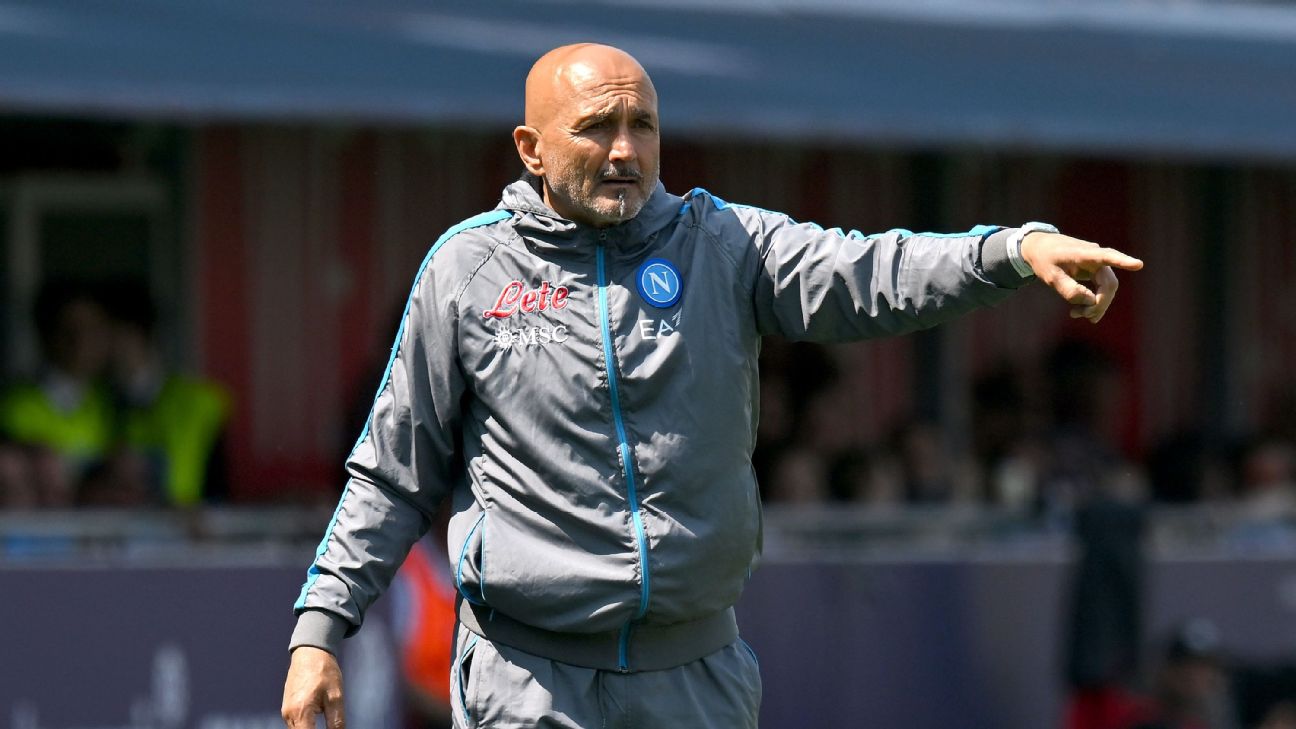 Napoli president Aurelio De Laurentiis has confirmed head coach Luciano Spalletti will step down at the end of the season and take a one year sabbatical.
Spalletti, 64, has been in charge at Napoli since July 2021 and still has one more year on his contract after guiding the club to their first Serie A title in 33 years this season. However, he will step down this summer.
– Stream on ESPN+: LaLiga, Bundesliga, more (U.S.)
"He is a free man," De Laurentiis said of Spalletti. "After 50 years in cinema [as producer], and so many exclusives with directors, actors, when someone comes to you and says: 'After all, I've done my best, a cycle of my life has ended, I still have a contract with you, but I'd rather have a sabbatical year.' What are you going to do, are you going to oppose it?
"You have to be generous in life, I never expect anything in return. He gave us, I thank him, now it's right that he continues to do what he loves to do."
Napoli also reached the Champions League quarterfinals this season under Spalletti before losing 2-1 on aggregate to AC Milan.
Spalletti, who recently got a tattoo on his arm to commemorate Napoli's third league title, said after Sunday's 2-2 draw at Bologna: "I have so many things inside, because to build a Scudetto-winning campaign like we did you need the contribution of every component. Certainly, the warmth and love of the people of Naples is what made the difference.
As for the tattoo, Spalletti said: "Naples was obviously under my skin and I have brought out what I already had inside me after these two years. This city, this group, these people, they all deserve the happiness we are experiencing."
Spalletti's last game in charge will be at home against Sampdoria on June 4.