Chanel Hits The Gym, Beach, And Red Carpet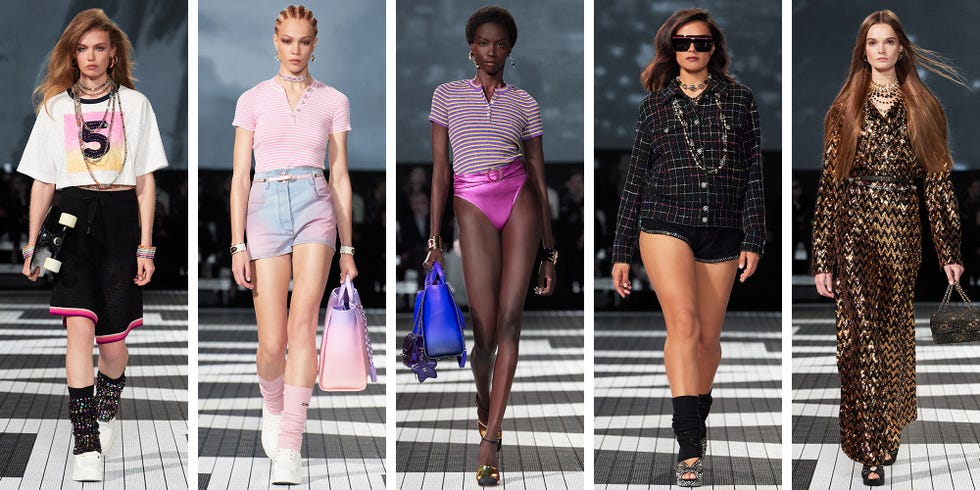 The team at Chanel has been busy, to say the least. Between staging the Met's new Costume Institute exhibit honoring Karl Lagerfeld, longtime creative director, dressing a bevy of stars including house ambassadors Penélope Cruz and Blackpink's Jennie for the Met Gala, and opening a brand-spanking-new 30,000 square-foot store in Beverly Hills, the quintessential French brand has been living the American dream this month. For their resort 2024 show, they stayed on the west coast to present a Venice-meets-Left Bank collection that relied less on stereotypical "Hollywood" aesthetics and more on capital-f Fun.
Guests including Marion Cotillard, Kristen Stewart, and Margaret Qualley were treated to a staging of epic proportions at Paramount Studios, one that gave a slight nod to Lagerfeld's penchant for dramatic, sweeping sets, yes, in Los Angeles, but also Cuba, China, and of course at the Grand Palais. A typical movie set lot was transformed into a massive roller rink, replete with double Cs and a scoreboard that had a running list of the models, almost announcing them like players on a starting lineup.
Since taking the creative reins in 2019, Virginie Viard has softened the Chanel woman and embraced femininity. She upped the ante for this show, maybe taking inspiration from Karl's dramatic flair, but definitely taking cues from the laid-back, over-saturated energy of LA in the 70s and 80s. Hair was blown out to epic proportions, harkening back to iconic 90s Chanel shows, and makeup was sun-kissed and minimal, as the Hollywood starlet only needs a swipe of blush and some sunscreen.
More From ELLE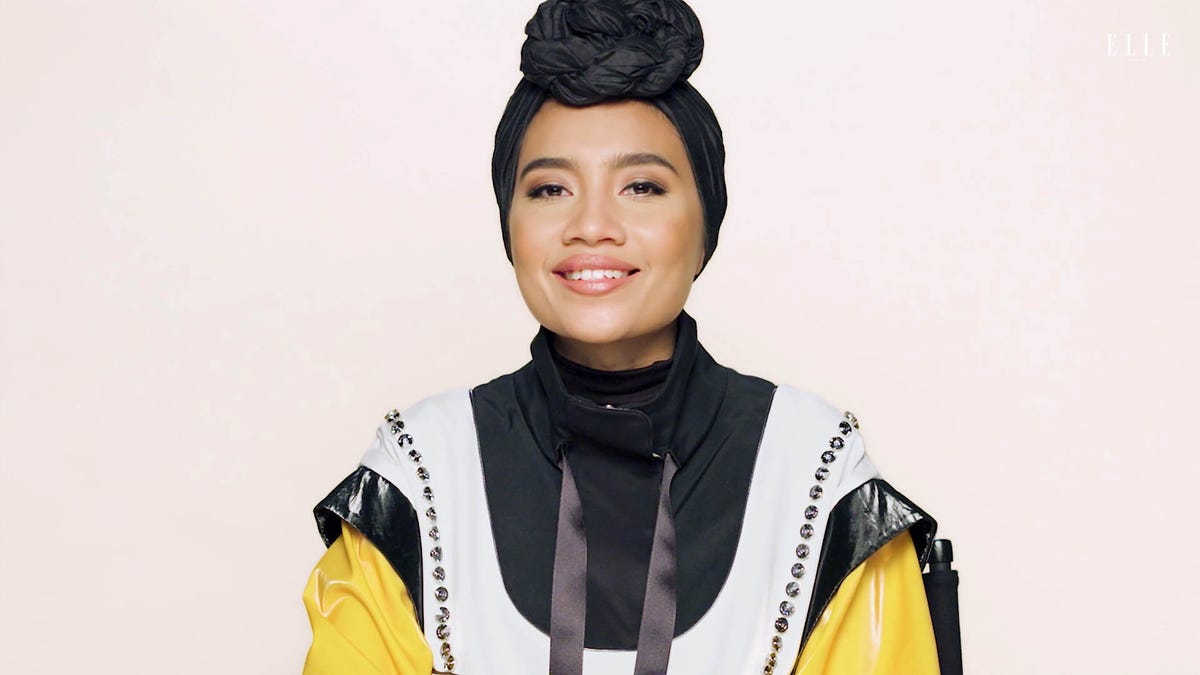 The show started out with nary a tweed suit in sight, but rather skin-tight, sexy as can be swimsuits styled to the nines with jewelry, leg-warmers, and sneakers, leaning unapologetically into the Jazzercise craze. Neon-bright prints, ombré metallics and pastels appeared on richly detailed tweeds, lurex bodysuits, and casual shorts fit for lazy beach day. Breezy silks in solid colors were layered under miniskirts, and shiny tracksuits looked like something Jamie Lee Curtis' character in Perfect would have worn after teaching aerobics. The footwear even included block heeled sandals with light-up heels, making sure each girl had a personal spotlight. Every LA girl we know and love, from the Santa Monica skater girl to the Barbie-core Rodeo Drive princess, was present, with Viard casting her net from the PCH to Sunset Boulevard.
It felt like Viard was letting her hair down for the first time, stacking on shiny bangles and plenty of bags, and with them, a brand new attitude entered the room. The typical Hollywood golds and blacks didn't make their way into the collection til the very end, with a more mature ending of wrap dresses and embroidered tweed jumpsuits that didn't sacrifice glamour or camp. We can't help but wonder which saccharine pink and gold palette looks Margot Robbie might wear for her upcoming Barbie press tour. She's got quite the wardrobe to pick from.

Kevin LeBlanc is the Fashion Associate at ELLE Magazine. He covers fashion news, trends, and anything to do with Robyn Rihanna Fenty.