Amazon closing UK-based online shop Book Depository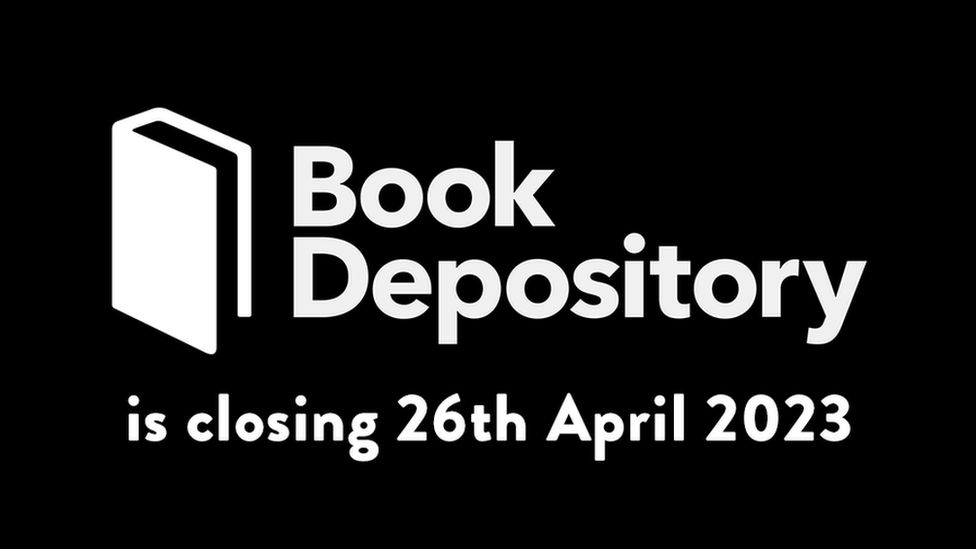 UK-based online store Book Depository is being closed down by its parent company, the US technology giant Amazon.
Book Depository has told customers it will cease operations later this month after almost two decades in business.
It comes after Amazon announced plans to cut thousands of jobs as it shakes up its businesses globally.
The news was met with sadness by many of Book Depository's customers from around the world.
"We are sorry to let you know that Book Depository will be closing on 26 April 2023," the company said.
Customers can continue to order books until midday UK time on its last day of trading, the company's website added.
Amazon did not immediately respond to a BBC request for comment.
Book Depository was founded in 2004 by former Amazon employee Andrew Crawford and his business partner Stuart Felton.
The global online book retailer, which was bought by Amazon in 2011, has offices in London, Gloucester, Madrid, Cape Town and Chennai – with fulfilment centres in the UK and Australia.
Thousands of Book Depository customers, including bestselling authors, reacted with sadness over the announcement.
"Sad to hear the news. A huge loss for all of us," New Zealand-based author and poet Lang Leav tweeted.
"My heart breaks," another Twitter user said.
This year, Amazon has been slashing thousands of jobs as it aims to make major cost savings.
As part of the shakeup, the company announced changes to its book business, including the decision to stop selling magazines and newspaper subscriptions on its e-book device Kindle.
Last month, chief executive Andy Jassy said making job cuts across the company was a "difficult decision" but it would be best for the company in the long term.
He said that in recent years, most areas of Amazon's business had been adding roles.
"However, given the uncertain economy in which we reside, and the uncertainty that exists in the near future, we have chosen to be more streamlined in our costs and headcount," he continued.
Like much of the global technology industry, Amazon saw sales boom during the pandemic when customers were stuck at home.
But more recently its sales have slowed down as consumers spend less due to the cost of living crisis.
Other companies, including Google and Facebook-owner Meta, have been grappling with how to balance cost-cutting measures with the need to remain competitive.


You may also be interested in: