Pattie Boyd on the Beatles' legacy, working on "A Hard Day's Night" and falling for George Harrison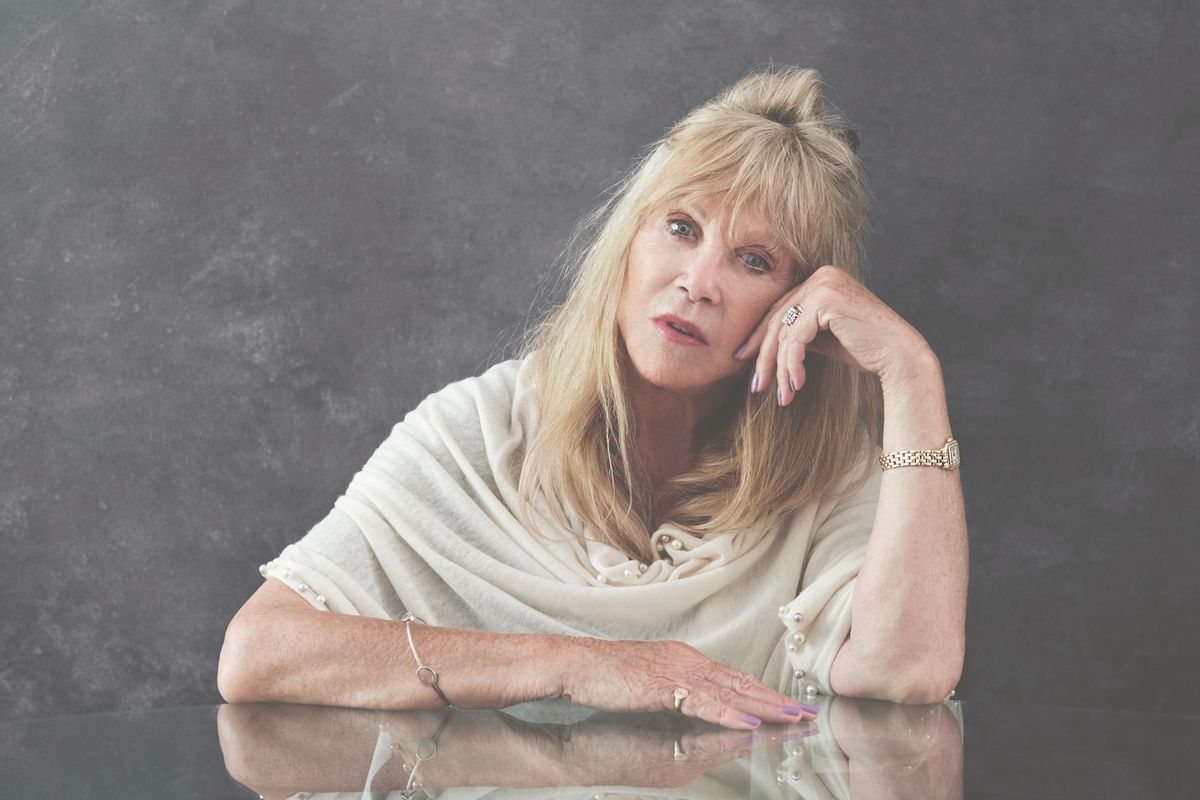 Famed photographer, model and rock 'n' roll muse Pattie Boyd joins host Kenneth Womack for the special fifth season premiere of "Everything Fab Four," a podcast co-produced by me and Womack (a music scholar who also writes about pop music for Salon) and distributed by Salon.
Boyd, an "It Girl" of the swinging '60s scene in London before becoming Mrs. George Harrison (and later, Mrs. Eric Clapton), describes herself as having been a "sloppy teen" who "really didn't know what she wanted to do with her life" before going into modeling. After meeting an agent while working at Elizabeth Arden, Boyd began approaching photographers who needed subjects and asking them to take her photo so she could build her portfolio. Then, she hit the pavement. "Nothing comes for free," she says to Womack. "You've got to take a step and help the energy of the universe push you forward."
That energy soon landed her at what she thought was an audition for a TV commercial, but turned out to be for a bit part in the Beatles' 1964 film "A Hard Day's Night." Despite not having aspirations to be an actress, Boyd landed the one-word role. Upon hearing the news her then-boyfriend said, "I bet you'll fall for Paul McCartney."
Of course, though she "thought they were all absolutely divine, witty and funny with their Liverpool accents," it was George, with his "velvety brown eyes," who captured her heart. And as time went on, Boyd had a front-row seat to some of the band's greatest moments — personally and creatively — and served as the inspiration for some of the most legendary love songs in rock history, including Harrison's "Something."
LISTEN TO THE CONVERSATION:
Subscribe today through Spotify, Apple Podcasts, GooglePodcasts, Stitcher, RadioPublic, Breaker, Player.FM, Pocket Casts or wherever you're listening.
Now married to property developer Rod Weston, Boyd has written two books, "Wonderful Tonight" and most recently, "My Life in Pictures," She appreciates not being able to "fully realize how unique your position is at the time." She explains that reporters would constantly ask the Beatles how long they would last, and none of them genuinely had any idea.
"To be as globally famous as they were, the whole thing was just beyond extraordinary. To accept that, you have to turn off – you can't be totally present and remember it all. It's just too, too much," she said. "After many years you can reflect and see it properly; with time you can digest what's so intense in the moment."
And, as so many guests on the show have noted in awe: "Here we are in 2023, and we're still talking about them."
Listen to the entire conversation with Pattie Boyd on "Everything Fab Four," including the poignant story of her last time seeing George Harrison, and subscribe via Spotify, Apple Podcasts, Google, or wherever you're listening.
"Everything Fab Four" is distributed by Salon. Host Kenneth Womack is the author of a two-volume biography on Beatles producer George Martin and the bestselling books "Solid State: The Story of Abbey Road and the End of the Beatles" and "John Lennon, 1980: The Last Days in the Life." His latest project is the authorized biography and archives of Beatles road manager Mal Evans, due out in November 2023.
You can catch Pattie Boyd in person at The Fest for Beatles Fans in Jersey City, N.J., March 31-April 2.
Listen to more
Everything Fab Four interviews