Introducing the Filipino Creative Class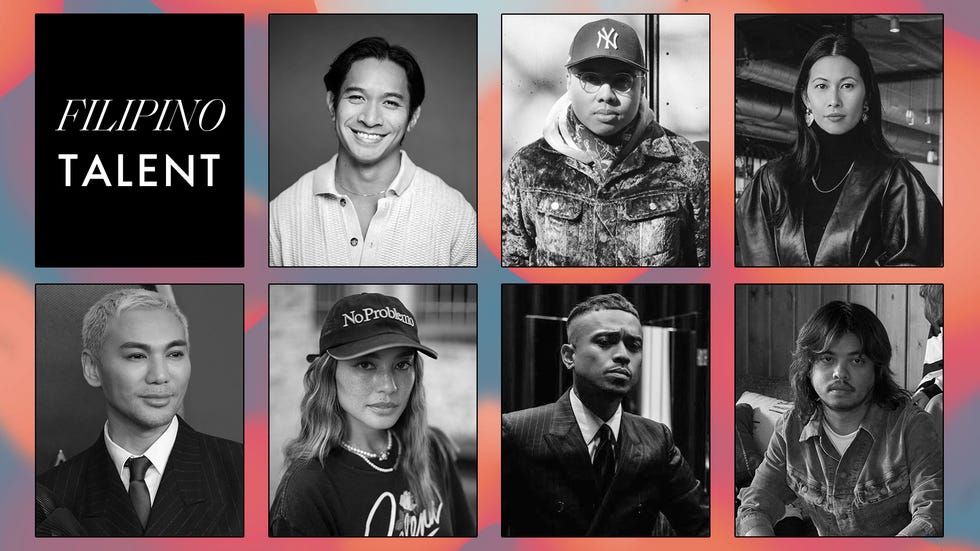 Dolly de Leon recently became the first Filipina actress to ever be nominated for a BAFTA and Golden Globe for her scene-stealing turn in the Oscar-nominated film Triangle of Sadness. H.E.R., Steve Lacy, Olivia Rodrigo, and Saweetie will arguably all outlast pop music's fickle standards. Comedian Jo Koy's comedy Easter Sunday is the first Hollywood movie to star an all-Filipino cast. Designer Rhuigi Villaseñor was appointed creative director at Bally. Now more than ever, there is a palpable swell of Filipino talent permeating and shaping the cultural zeitgeist.
Looking back, Filipino cuisine served as a catalyst for our current Filipino-American renaissance, and for years has gained a strong foothold across the country, as the late Pulitzer Prize-winning food writer Jonathan Gold predicted it would nearly 10 years ago. The success of Lasita in Los Angeles and Musang in Seattle is a testament that Filipino food, with its layers of influences and complexities due to centuries of colonialization, can be both familiar and foreign to those who have never tried it, and has an increased presence in our daily dining rituals.
To be clear, we Filipinos have been here, certainly in creative capacities, which is more apparent now due to social media, but historically and more widely as health care workers. Colonized by Spain from 1565 to 1898 and then by America from 1898 to 1946, Filipinos have been influenced by Western cultures for decades. Post-World War II, Filipinos were heavily recruited to fill the nursing shortage in American hospitals, setting into motion a robust frontline workforce comprised significantly of Filipinos. In 2019, one out of 20 registered nurses in the U.S. was trained in the Philippines. According to National Nurses United, at the height of the COVID-19 pandemic, 26.4 percent of nurses who died from the virus and its related complications were Filipino, yet Filipinos only make up 4 percent of registered nurses in the United States.
More From ELLE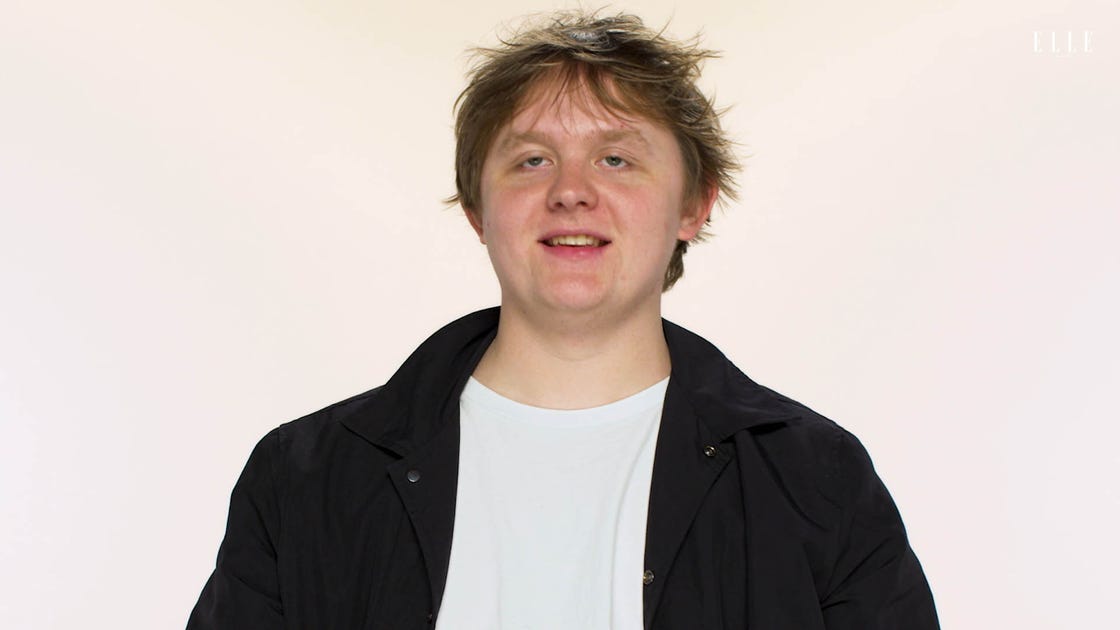 We have been here. Not as a monolith, but as a thriving community with rich stories informed by a complex past, and now with a momentum that is shaping a new narrative. One on our terms, and with a stance that is declarative and increasingly front-facing.
"We are living in an open kitchen, and now you're able to see who the groundbreakers are, and it just so happens there are a lot of Filipinos," says Villaseñor, who founded the clothing line Rhude before stepping into the top role at Bally. "A cultural belief of staying behind the scenes and paying our respects has been engrained in us, but as more Filipino people take center stage in big jobs, it is inevitable for us to rise."
Nicole Ponseca, author and Filipino food pioneer, echoes this sentiment, offering a key detail: "This is a new existence that has a different kind of confidence behind it," she says. "Through the '80s and '90s, a lot of our experience was through non-Filipino eyes. It was about 'how can we assimilate?' Now, we are succeeding by doing it ourselves and valuing ourselves. We're not going anywhere. In fact, we're only beginning to blossom."
Below, meet seven Filipinos who are currently shaping our culture through fashion, beauty, and music, on their own terms and with the Filipino-American experience at the forefront.
---
Jian DeLeon
In his decade-plus career that included editorial roles at Complex, Highsnobiety, and now as Men's Fashion and Editorial Director at Nordstrom, Jian DeLeon has managed to seamlessly blend his heritage and the immigrant experience while pushing sartorial boundaries in men's fashion, streetwear, and beyond. Case in point: Last year, DeLeon accomplished a fashion-food-anthropological trifecta, emblazoning a custom Bode jacket, along with brand founder Emily Bode, with illustrations of his favorite childhood Filipino snacks. The Jollibee mascot and 7D Mangoes logo, among others, peppered the corduroy piece, constructed by one of the most talked-about American designers today. The jacket is just one example of the impactful projects DeLeon has spearheaded in his current role. Last year, in collaboration with Sam Lobban, Nordstrom's SVP of Designer and New Concepts and photographer Joshua Kissi, he launched Found in Translation: A New Language of American Style, an in-store shop and visual campaign that spoke to their interpretation of traditional American style codes. "We haven't peaked," says DeLeon about the proliferation of Filipinos in fashion and pop culture. "There is always room for more, and the table is infinite. It's about how I can finesse it so that I can get other people in, because if I'm eating, then we're all eating."
Samantha Duenas
Samantha Duenas, a.k.a. SOSUPERSAM, turned her childhood hobbies of singing and dancing into a prolific career that straddles DJ-ing, performing, modeling, and radio and television appearances. While her DJ presence is global and highly sought-after considering her versatile, genre-bending mixing style, it's her hometown of Los Angeles where she is rooted as a co-founder of popular L.A.-based R&B party 143. Born in Culver City, Duenas says she has seen Filipino representation and identity evolve exponentially over the past couple of decades both in L.A. and as a whole. "It's such a new identity if you really zoom out," she says. "We are hitting a stride where we can define ourselves and we have enough history and a footprint in America where we can declare ourselves. It's powerful and encouraging." Duenas cites 2022's Grammy awards, where Saweetie, Olivia Rodrigo, H.E.R., Bruno Mars, and Elle King were in attendance, as a clear turning point for Filipino representation in music. "The takeaway was huge!" she exclaims. "Filipino musicians are becoming more commonplace in mainstream music creation and creativity. It's always been there, but I don't know if that's always been seen in front of an audience. Our presence feels solid, and it's not going anywhere."
Rhuigi Villaseñor
Defining a new American Dream is what has driven Rhuigi Villaseñor since launching Rhude back in 2015. Informed by American pop culture and iconic branding like Marlboro and vintage bandana prints, the brand rose to be a mainstay of menswear and streetwear culture, garnering loyal fans including Jay-Z, Kendrick Lamar, and LeBron James, to name a few. As the Rhude label has permeated the highest levels of retail and celebrity, Villaseñor's star has undoubtedly risen. Earlier this year, the L.A. native who immigrated from the Philippines at age 9 was appointed creative director of 172-year-old Swiss luxury house Bally. "We're looking at the ripple of what V [Virgil Abloh] did. And this is not to take away from my talent, but it really is that." Regarding his appointment, Villaseñor says, "People were never really looking into the subcultures as a source of luxury and opulence. The idea of what a fashion house should be now looks to people of color— Filipinos and the youth—and the way they perceive luxury."
Emman Montalvan
In the decade since photographer Emman Montalvan moved to L.A. from his family's farm in the provinces of the Philippines, he has established himself as an in-demand fashion and beauty photographer. His clients include Sunnies Face, Nike, Chanel, Dockers, and JVN Hair, and he credits early American influences like MTV with shaping his dream and preparing him for a creative career in the U.S. Montalvan managed the transition from remote farm life to L.A. through what he says is an inherent adaptability engrained in Filipino culture. "The Spanish, Japanese, and then American colonizers left a big mark which has forced us to have new eyes and embrace a new land," he says. "We adapt to move forward and survive. It has been to our advantage, but also disadvantage, if we're talking about our solid identity as a culture." This type of reflection has inspired him to return to the Philippines to work on a personal project he is calling a "love letter" to his hometown. "I can attest to the Filipino perseverance," says Montalvan. "Half of my family works in Alaska farming salmon part of the year, and I see their hard work. I'm so grateful to have a seat at the table and can cast my mother in shoots. I will help them get on their feet here in America. Since I have to capacity to do that, I will."
Frederic Aspiras
Hairstylist and master wigmaker Frederic Aspiras has gained global recognition for creating imaginative hair looks for Lady Gaga, with whom he's worked exclusively on everything from campaigns to tours and red carpets since 2009. Last year, he was nominated for an Oscar himself for his work on House of Gucci. Creative since childhood, Aspiras' parents always encouraged him to pursue a path in beauty. "My mother always saw my gift in transforming people with hair and makeup and guided me into that world," he says, before adding that creativity is prevalent throughout Filipino culture. "Filipino people and culture are rooted in kindness and respect for each other," Aspiras says. "But more so, I've come to really understand the historic background of creative beings in Filipino culture. It's no wonder that you will find some of the world's most gifted artists in Filipino people. But it's time for the world—and mostly the U.S.—to recognize the amount of talent being slept on. That's why representation is very important in Hollywood."
Raissa Gerona
It's safe to say that Revolve has been instrumental in establishing the modern-day fashion influencer, and chief brand officer Raissa Gerona has been the one pioneering the retail platform's influencer marketing strategy to be the global force it is today. Gerona, who moved to the U.S. from the Philippines at age 7, studied to be a lawyer before pivoting to the style space, where she has created a singular model that hosts global influencer trips like Revolve Around the World and has helped build a portfolio of over 20 Revolve-owned brands and in-house collaborations with massive influencers like Aimee Song and Camila Coelho. "I've definitely felt like there's this moment for the Filipino community making a dent in fashion, music, and entertainment," says Gerona. "And it's been a long time coming." She cites Villaseñor as an inspiration. "He is doing such an incredible job. I've seen him transform really right before my eyes. There are also so many great brands and designers coming out of the Philippines. Young people are changing the narrative around what a Filipino creative is, and I'm happy to support them as much as I can."
Martin Romero
Look at coverage of the most relevant fashion events right now, namely fashion month and the CFDA Awards, and Martin Romero has a front-and-center spot to document the scene. The photographer and videographer also counts American Eagle and the Fifteen Percent Pledge as clients. Originally from the city of Tarlac, just north of Manila, Romero has made strides in street photography alongside those he's looked up to—namely, Tommy Ton, Phil Oh, and Scott Schuman (better known as The Sartorialist)—since moving to New York in 2014. "I also really look up to Bill Cunningham," says Romero. "Cunningham didn't just shoot street style. It was very documentary and illustrated what was happening, which is what I am trying to do. I'm trying to tell the whole story and transport people to be part of that." The increase of Filipino and Asian representation has made all the difference for Romero in his rise through the rungs of the photography world. "Right now, with all the representation, I'm so amazed. My hope is that every Filipino child seeing it, whether here or in the Philippines, gets inspired and pushes for their dreams."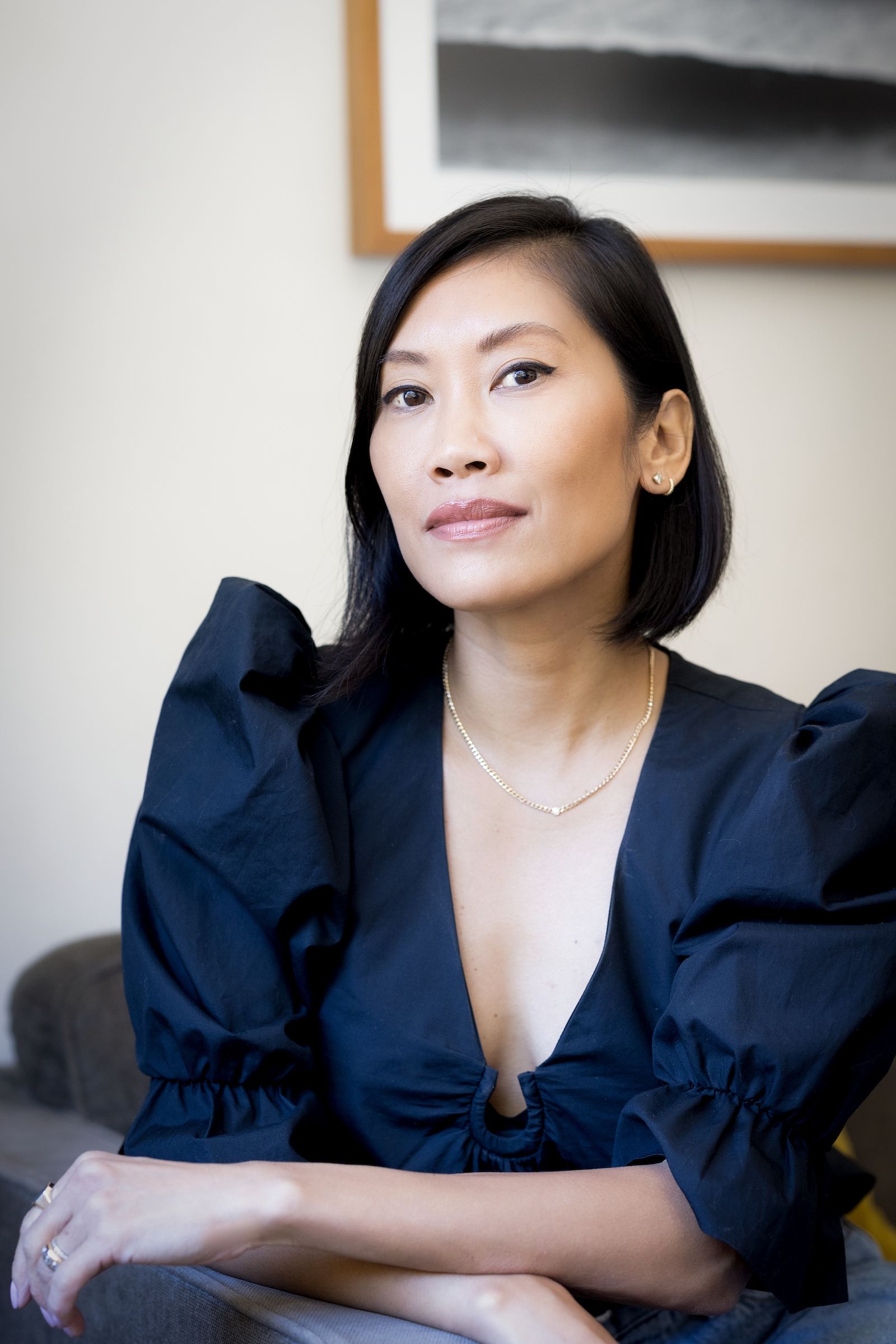 Melissa Magsaysay is a Los Angeles-based journalist and author who writes about fashion, beauty, and culture.