Judge: MAGA hoaxer Jacob Wohl violated KKK Act, Civil Rights Act by targeting Black voters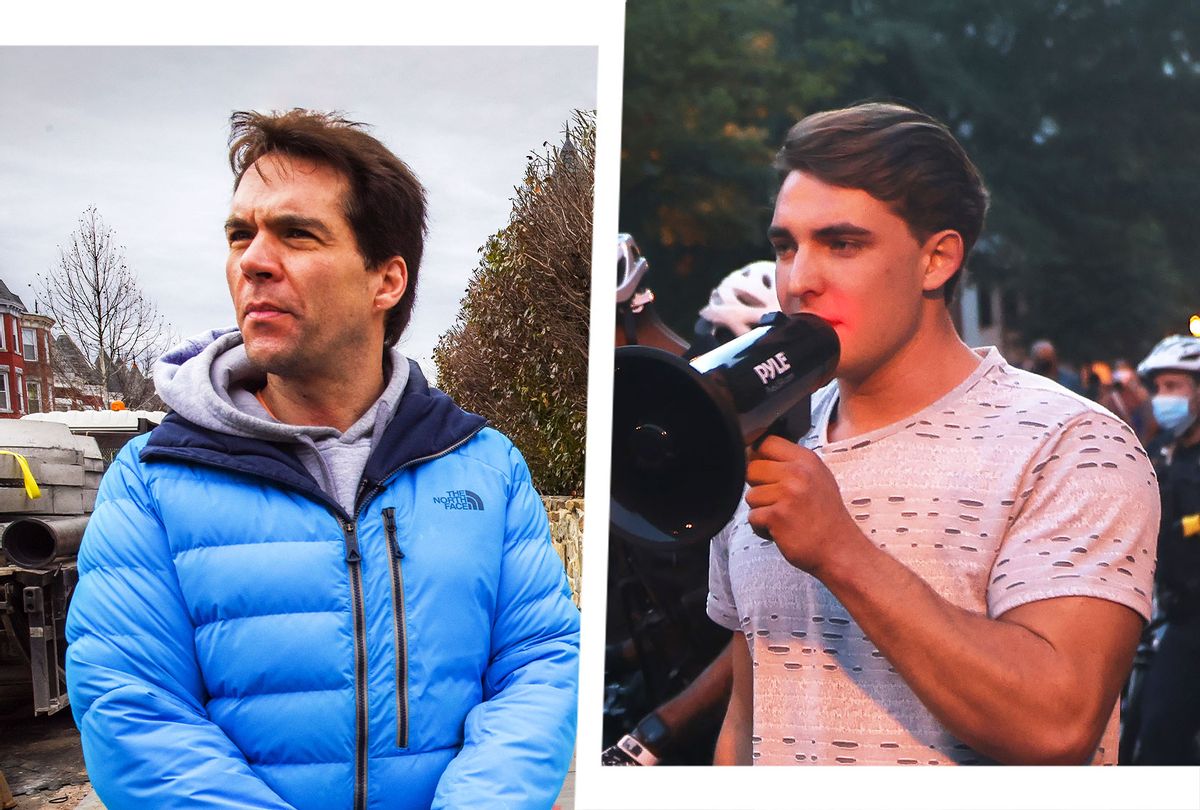 Right-wing hoaxers Jacob Wohl and Jack Burkman violated multiple federal laws with a voter suppression scheme targeting Black voters during the 2020 election, a federal judge ruled on Wednesday.
U.S. District Judge Victor Marrero in a 111-page opinion said Wohl and Burkman targeted thousands of robocalls in Pennsylvania, Michigan, Ohio, New York and Illinois in a "calculated" plot to "deter Black voters by exploiting fears and stereotypes."
The pair's robocalls pushed misinformation about mail-in voting in the robocalls amid former President Donald Trump's baseless fear-mongering about expanded mail-in voting during the pandemic.
"Mail-in voting sounds great, but did you know that if you vote by mail, your personal information will be part of a public database that will be used by police departments to track down old warrants and be used by credit card companies to collect outstanding debts?" the robocalls said. "The CDC is even pushing to use records for mail-in voting to track people for mandatory vaccines. Don't be finessed into giving your private information to the man, stay safe and beware of vote by mail."
Marrero said the evidence showed that "the neighborhoods that Defendants targeted were not accidental or random" and a reasonable jury would find that the pair wanted to "deny the right to vote specifically to Black voters."
Burkman and Wohl pleaded guilty last year to one count each of felony telecommunications fraud and were sentenced to two years probation, six months of electronic monitoring and 500 of community service registering people to vote.
Marrero in his opinion wrote that the pair also violated the Civil Rights Act, the Voting Rights Act, and the Ku Klux Klan Act – which allows people to sue to enforce their 14th Amendment rights.
---
Want a daily wrap-up of all the news and commentary Salon has to offer? Subscribe to our morning newsletter, Crash Course.
---
The opinion was handed down after a lawsuit from the National Coalition on Black Civil Participation and New York Attorney General Letitia James, who accused the pair of harassing and pushing disinformation to about 5,500 New Yorkers. The plaintiffs will now propose damages and penalties in the suit.
"Your vote is your voice, and I am proud that today the court ruled in our favor to uphold the most important cornerstone of our democracy," James said in a statement on Wednesday. "Wohl and Burkman engaged in a disgraceful campaign to intimidate Black voters, using threats and lies to keep them from making their voices heard in an attempt to secure the election for their preferred presidential candidate. I will always stand fierce in defense of New Yorkers' right to vote, and anyone who attempts to take away that right will be met with the full force of the law."
Read more
about Jacob Wohl