Watergate prosecutor can't understand why Trump wasn't indicted the moment he left the White House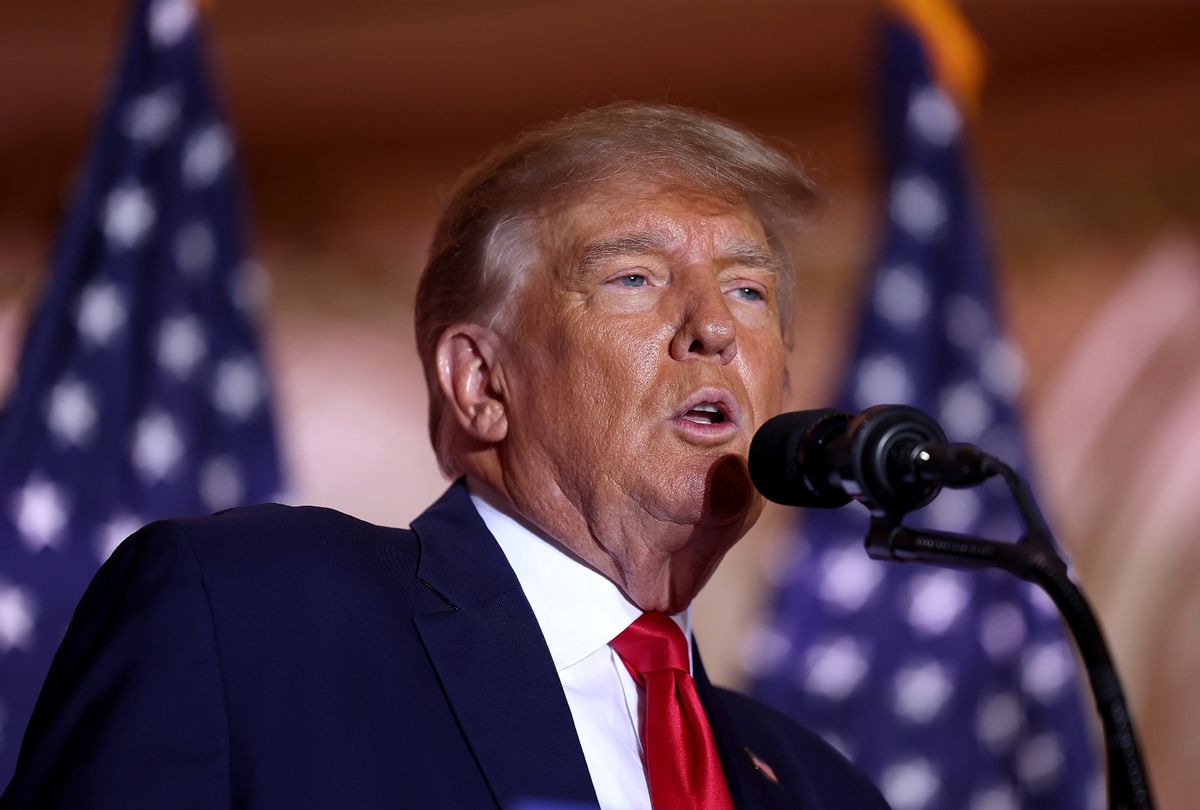 A former Watergate prosecutor questioned why former President Donald Trump has not already been charged with crimes as legal experts expect him to face potential indictments in multiple investigations.
Former Watergate prosecutor Jill Wine-Banks said on MSNBC Sunday that the Justice Department must hold Trump accountable for "all of his crimes" since losing the election, including for his role in the Jan. 6 Capitol riot and the Mar-a-Lago classified documents scandal, but "that does not take away from the crimes that he may have committed before that."
The former prosecutor said she was particularly surprised that Trump was not charged in connection to campaign finance violations that former Trump fixer Michael Cohen pleaded guilty to in 2018.
"It has always been strange to me that he was not indicted as soon as he left the presidency," she said. "Because he was named in the indictment of Michael Cohen, as the 'Person Number One.' It was said that the crime was committed for the benefit of 'Person Number One.' And that was clearly him."
Former U.S. Attorney Barb McQuade said the recent revelations by the Fulton County, Ga. special grand jury suggest that it is "highly likely that Donald Trump will be charged."
---
Want a daily wrap-up of all the news and commentary Salon has to offer? Subscribe to our morning newsletter, Crash Course.
---
McQuade cited interviews by grand jury forewoman Emily Kohrs, who said that the panel recommended about a dozen indictments. Asked whether Trump was among them, Kohrs told The New York Times, "You're not going to be shocked. It's not rocket science."
McQuade said she expects a different grand jury to be impaneled by next month that will determine whether to charge those recommended for indictment by the special grand jury.
Fellow former U.S. Attorney Joyce Vance agreed that we are "officially on Georgia-watch," predicting that the regular grand jury may be impaneled as soon as this week and it is "entirely possible that this could be the week to expect the world to turn upside down."
"The first signal we'll probably get—you'll be in a crowded restaurant, or at work, or on a train, or in the gym, and suddenly everyone's phone will start blowing up all at once," she wrote on her Substack blog. "Reporters tend to stalk the clerk of court's office in person and online when they know a big case is close. We're in that sweet spot, although it's important to keep in mind that we could remain there for awhile."
"Of course, it's not certain that anyone, let alone Donald Trump, will be indicted," Vance added. "But Fani Willis, the Fulton County district attorney, certainly seems to be giving off all the signals that she means business here."
Read more
about Trump's legal woes