How we fell out of love with voice assistants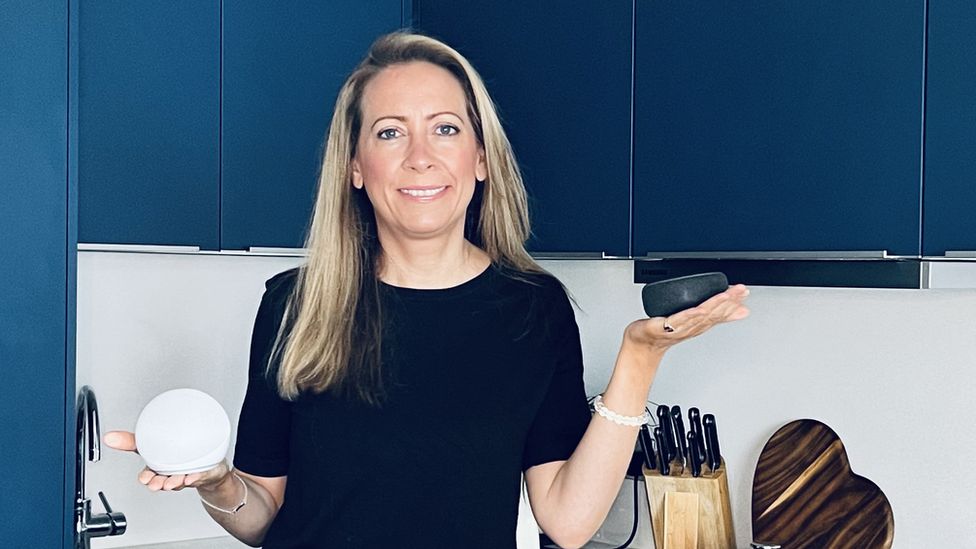 To begin with, Abigail Barnes loved her voice assistant. Now it lives in the drawer.
"I used [my Amazon Alexa] to turn on the lights or set a timer, and as a speaker for books and podcasts," says the 43-year-old Londoner. "She turned my fan on and off during the heatwave and played me Christmas music in the winter."
Ms Barnes would ask her device to set alarms, tell her the time or for the weather forecast.
"I kept my first Alexa in the kitchen and, a few months later, I got a second Alexa and set it up in my bedroom."
However, Ms Barnes fell out of love with her voice assistants when they began giving her frequent delivery notifications, asking her to review purchases or prompting her to reorder items.
"It started giving me random updates or asking me to rate a product I'd bought last month," she says, "which I found really irritating."
She became concerned about conversation data "being stored in a cloud somewhere". Then she found the voice commands became unreliable.
"I stopped asking her to turn off the lights when I went to bed, as I'd ask a number of times and then manually turn them off anyway."
What started out saving her time, she says, quickly became something that cost time.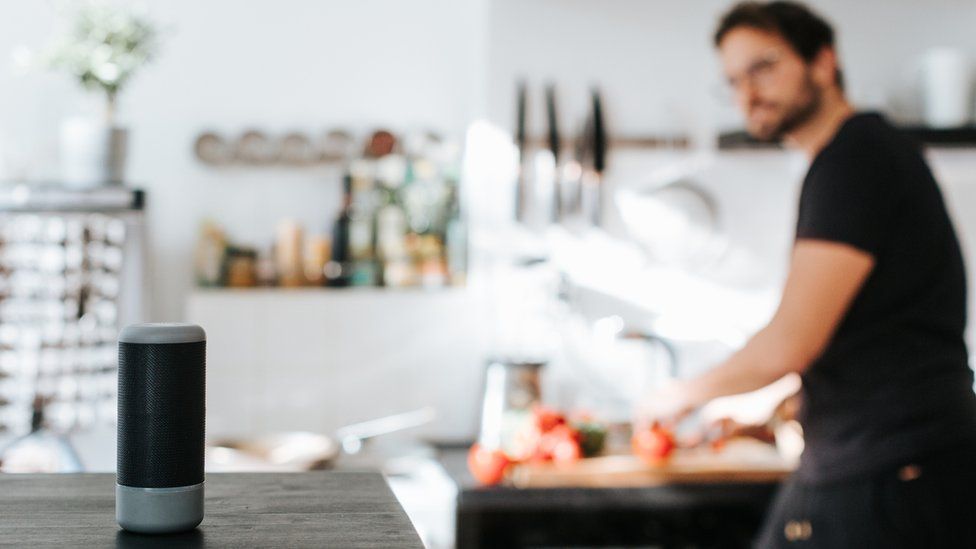 The Internet of Things (IoT) – the ever-growing network of physical objects connected to the internet – is increasingly becoming embedded in our lives.
There is a wide range of smart devices on the market from light bulbs, ovens and washing machines, to speakers, fitness trackers, toothbrushes and baby changing mats.
Voice assistants, such as Amazon's Alexa, Google Assistant and Apple's Siri, enable users to control IoT devices by voice command.
However, after several boom years, the big tech companies are making cutbacks, with their voice assistant units in particular trouble.


Late last year, Amazon began cutting thousands of jobs, with reports saying that the Alexa voice assistant unit was particularly hard hit, having been on track to lose a reported $10bn (£8bn) in 2022.
Do these mounting losses and job cuts point to the downfall of the voice assistant?
When Alexa launched, Amazon pioneered a new business model. The goal wasn't to make money from selling the devices themselves but for shoppers to make purchases using the voice assistant.
Just a few years after launching, Amazon saw a billion interactions per week.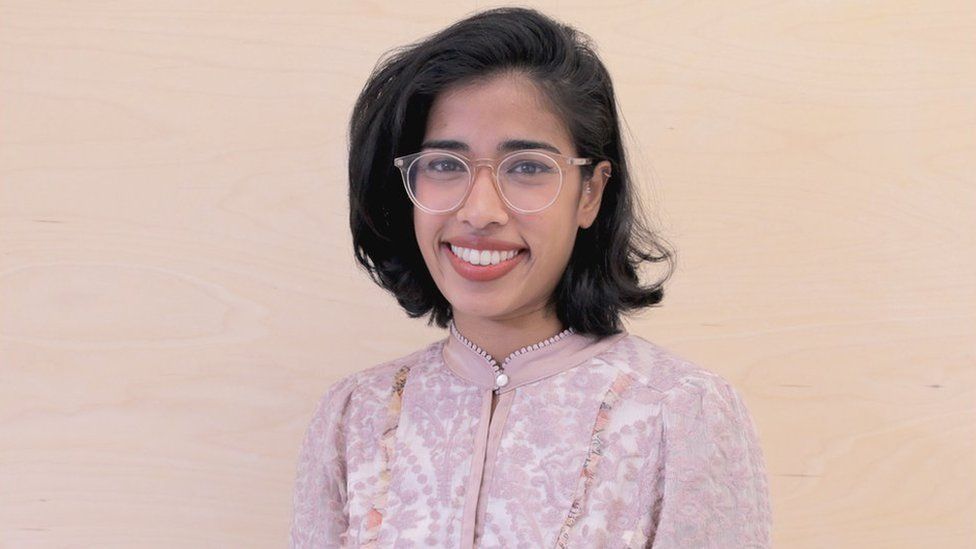 "Voice assistants have not become as socially sticky as promised," says Helen Jambunathan from consumer insights agency Canvas8.
"A number of factors have fed into this, including concerns about privacy."
"Voice assistants have never shaken connotations of invasion and intrusion," says Ms Jambunathan. "There have also been several high-profile instances of voice assistants being creepy, racist and giving dangerous advice – further eroding consumer trust."
Add the cost-of-living crisis to this, she continues, and voice assistants have become a luxury item "unable to compete with other aspirational luxury or tech purchases".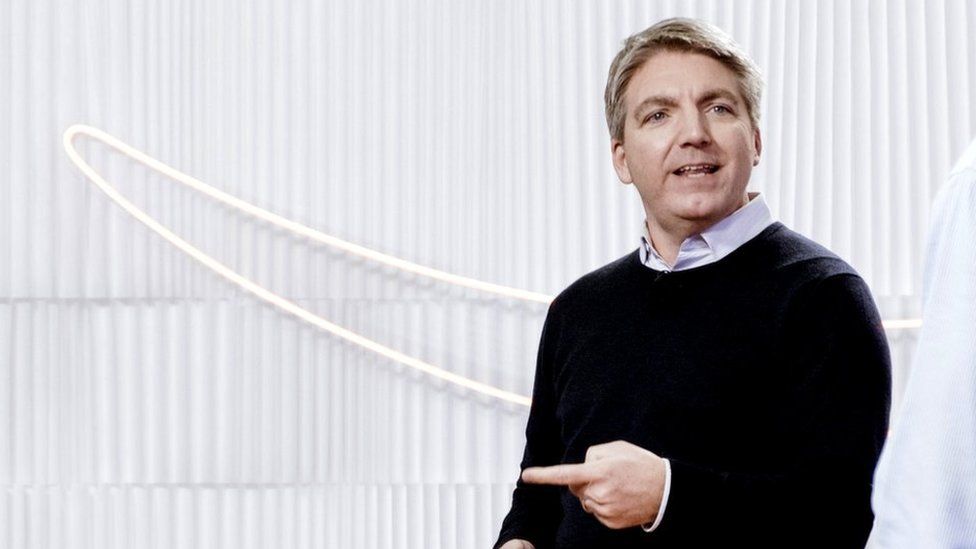 When it comes to people with dementia, ADHD (attention deficit hyperactivity disorder), sight problems and mobility challenges, Alexa is "a game changer", says Eric Saarnio, international business lead for Amazon Alexa.
"Smart assistants are evolving – it's early days," he says. "We've come a long way over the past eight years and we're certainly not stopping. What we're doing can change people's lives."
"It's just amazing to walk into a resident's room and know that they are listening to music they have chosen, or catching up on their favourite radio shows," says Angela Boxall, CEO of Majesticare.
Residents are able to connect with family and friends. They can ask for a drink, find out what's on the menu, or ask what activities are planned that day – simply by talking.
"Video calls with loved ones bring peace of mind," says Ms Boxall, "and [the residents have such] wonderful smiles when they see the ones they cherish."
While voice assistants might have found a useful niche in healthcare, their appeal in the broader market may be on the wane.
Abigail Barnes's Alexa won't be seeing daylight again any time soon.
"I do miss her," she says. "I may revisit her, but [if I do] I'll invest time in looking into the notification settings, and reading the terms and conditions."