How Pat McGrath Turned Taylor Swift Into Cinderella for The 'Bejeweled' Music Video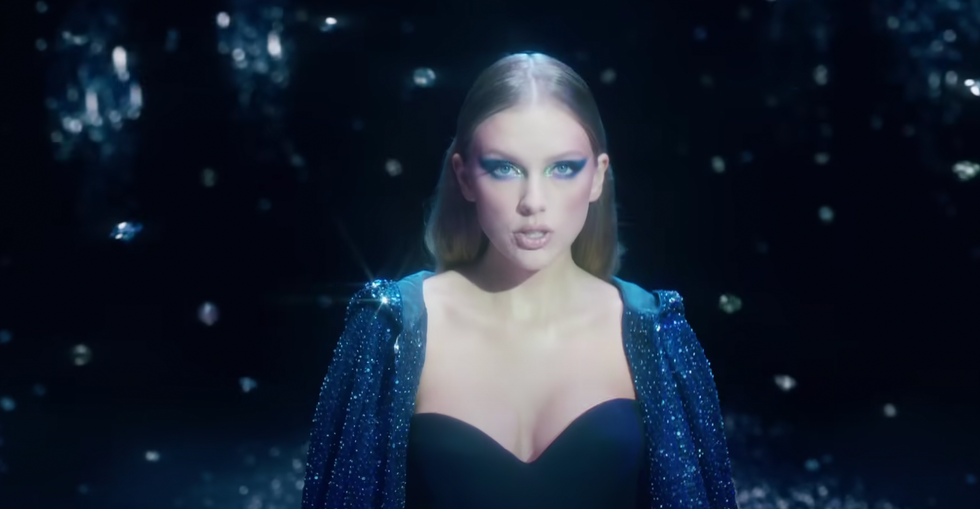 Sparkling embellishments, crystallized finishes, razor-sharp lines—a touch from makeup whisperer Dame Pat McGrath guarantees that when you walk into any room, you'll "make the whole place shimmer." Imagine having Pat McGrath as your fairy Godmother. Well, Taylor Swift's dream became a reality in the music video for her Midnights cut "Bejeweled," calling upon Muva to transform her from a filthy handmaid to a beautiful storybook princess.
Cinderella may have only transformed once in the original story, but Swifterella's version takes on many forms with help from fairy GodMuva Pat McGrath. Fleeing from her maid duties for a chance to visit the ball (talent show) where her step-siblings and stepmother are attending, Swift's first transformation occurs when she removes her bejeweled hood and parts her hair to the side to unveil McGrath's first look: emerald green shimmering lids drawn out in a sharp wing with flecks of glitter in the inner corner.
As she sings, "I miss you, but I miss sparkling," another Swifterella transformation takes place as Swift meets burlesque star Dita von Teese. Both don their signature Old Hollywood glamour side-swept waves, with Swift's lids doused in a sparkling silver hue from McGrath's Mothership X: Moonlit Seduction Palette surrounded by Swarovski crystals and her trademark red lipstick using LiquiLust: Legendary Wear Matte Lipstick in Elson 4.
More From ELLE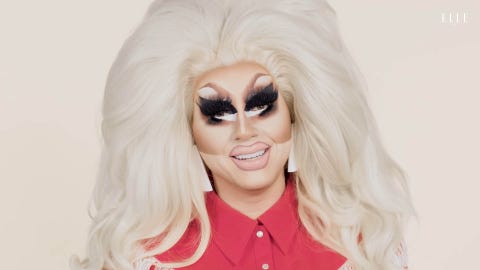 Diamonds weren't exactly in Swift's eyes, per se, but they adorned her lids in the next look that found the singer on stage, performing at the talent show, much to her stepfamily's dismay and McGrath's—who made a cameo—approval. The final look of the night was more pared-down than the others, but with a smirk on her face while standing atop her newly acquired castle, Swifterella let out a sigh of relief and contempt. She may not have her Prince Charming when the clock strikes midnight, but she'll have her Pat McGrath palette, and that's more than enough.
Shop Taylor Swift's "Bejeweled" Beauty Look
Nerisha is the beauty commerce editor at ELLE.com, covering all things beauty (and fashion and music). She has a penchant for sneakers and nude lip glosses, and spends way too much time re-watching 90s sitcoms.