Here's How Lily Collins Got Ready for a Charity Gala in L.A.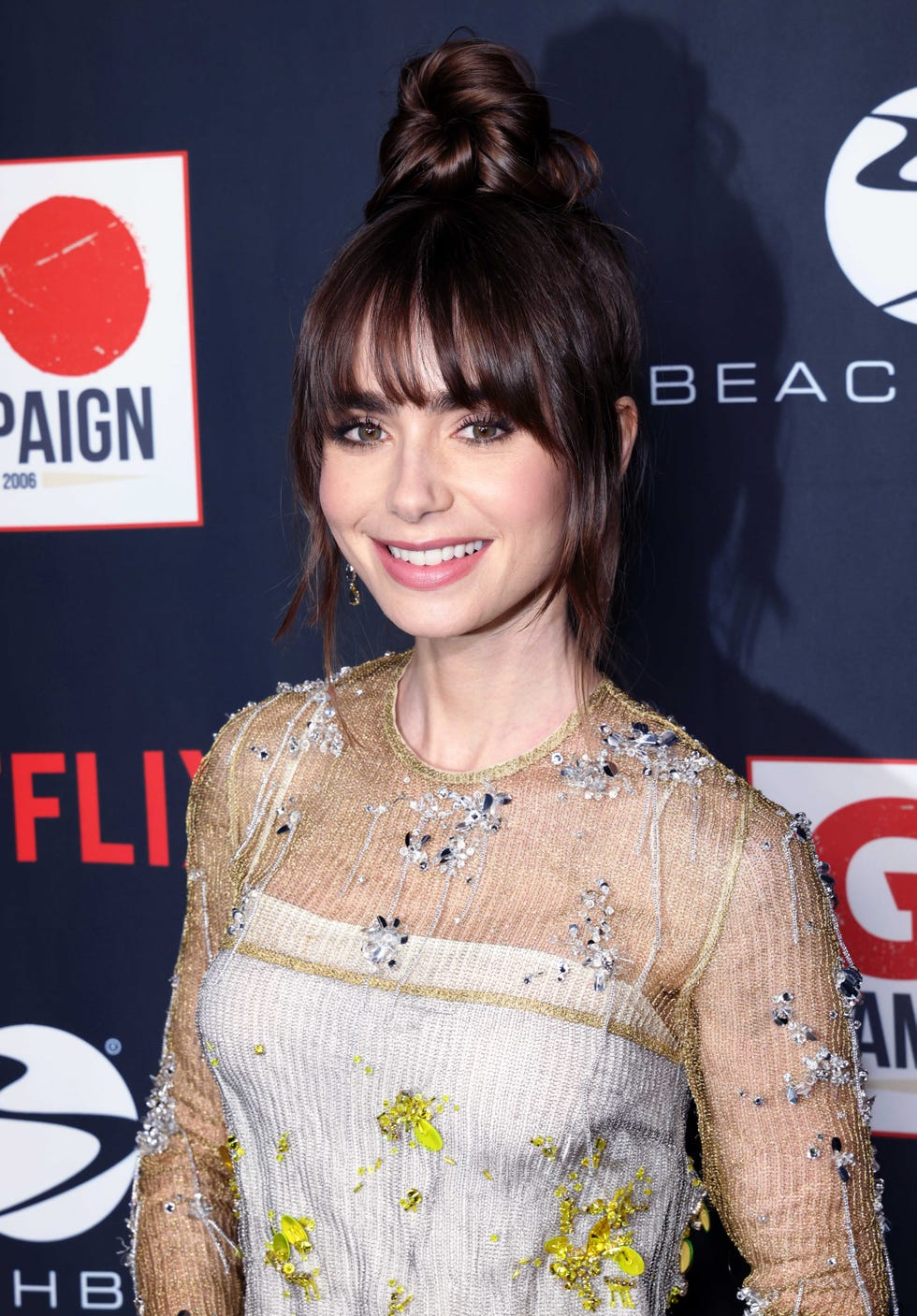 To you, French beauty may be synonymous with Emily in Paris and Catherine Deneuve. To Lily Collins, the titular character of the polarizing yet popular Netflix series and the face of
Lancôme, it is "a relaxed, quiet confidence." With looks ranging from no-makeup makeup to full glam with an angled cat eye and red lip, Collins embraces the full gamut of polished beauty, on the show and IRL. For her recent appearance at the GO Gala in Los Angeles, which raised money for vulnerable children around the globe, the actress worked with makeup artist Fiona Stiles to create a soft and smoky eye look, complete with pale rosy lips, using products such as the Lancôme Hypnôse 5-Color Eyeshadow Palette and the L'Absolu Rouge Lipstick in Blush Classique. As she got ready for the event, we asked her a few questions about her classic, full brows, and mornings with her dog.
More From ELLE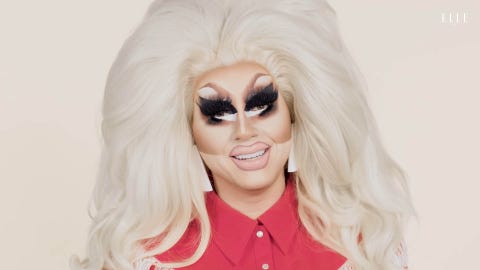 ---
You have some of the most coveted eyebrows in Hollywood. How do you shape and maintain them?
I maintain them myself by tweezing around the brow line every night. Once I learned that less is more—it relieved me of trying to make sure they were always perfect.
What is your morning routine like when you're not filming?
I usually wake up around 7:30 A.M. with our dog, Redford, snuggling me, which is the best way to start my day. Then my husband Charlie makes me an amazing almond milk cappuccino as I journal and read my meditation books. We walk Redford around our neighborhood before starting to get ready. My skincare routine is all about simplicity: a little bit of Toner Confort and a touch of SPF is everything my skin truly needs. I use it every morning because it really brightens the under-eye and helps me wake up.
Before putting on my makeup, I also try to improve the eye area with Génifique Eye Cream because it helps me get rid of dark circles. It's always important for my skin to have a radiant glow and feel extra hydrated and reenergized, so I also wear Advanced Génifique Serum. I also love to mix it with my Teint Idole Foundation so I can achieve a perfect smooth and natural look.
When I'm not working, I wear minimal makeup, but always put on my Le 8 Hypnôse Mascara and my Burt's Bees lip balm. Depending on the day of the week, I'll work out and weight-train, or I'll have an acupuncture session which I have found to be so important for my health and well-being. Self-care is incredibly important to me, and I'm always discovering activities and practicing.
Tell us about your bangs. Did you have them growing up?
The first time I remember having bangs was for the cover of Tatler magazine over 10 years ago. The shoot was a tribute to Audrey Hepburn, and I wore a fake bang piece. I loved it so much, and it looked so real that people actually thought I had cut my hair! I always remembered loving the look but never found the opportunity to actually make the cut in between filming. I waited a decade and then took the plunge last year just before the Emily in Paris season 2 release. I had dreamt about it for weeks, which I knew meant it was the right time, and made the decision before a day of press with Ashley Park. It felt like the beginning of something new for me ,and they became the real catalyst for Emily's look in season 3.
For better or worse, anti-aging is a big topic in beauty. What is your mindset about growing older?
I want to embrace what becoming older brings and age gracefully. Years bring wisdom and strength and an inner sense of confidence and calm that I look forward to.